Is Laminate Flooring Just Linoleum?
Aug 30, 2015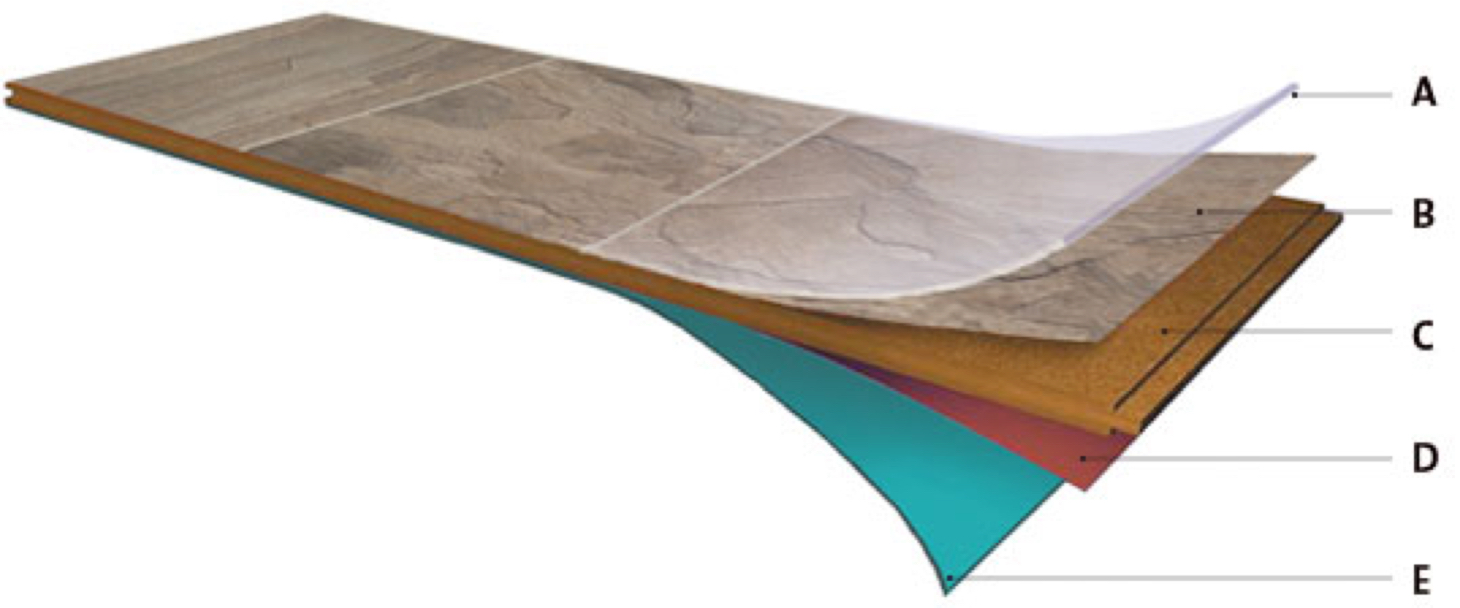 When we are working with someone on a remodeling project for their kitchen or a renovation of their home and we suggest laminate flooring as a cost-effective alternative to hardwood, we are often asked the question: "Isn't laminate flooring just linoleum?" The answer is a resounding "No".
Many of us grew up with that tacky linoleum that turned yellow and split and curled in the corners, giving the whole room—usually a kitchen—a sad and neglected air. But nowadays, laminate flooring not only takes the place of linoleum, but can cover the floors of an entire home in a beautiful and durable surface perfect for today's busy families.
Here, from the North American Laminate Flooring Association, are the answers to your questions about this wonderful floor covering:
Where may laminate flooring be used?
A beautiful laminate floor can set the stage for the room of your dreams in any remodeling project. From exotic to traditional, richly detailed to sleek and smooth, laminate floors offer authentic beauty and handcrafted details that can transform any room.
What exactly is laminate flooring?
NALFA certified laminate flooring is comprised of a hybrid of materials fused together through a unique lamination process (see the illustration above).
(A.) A transparent, protective wear layer is highly resistant to dogs, cats, chairs, and even high heels.
(B.) The decorative layer provides a high definition, highly detailed image. Today's laminate flooring manufacturers have the technology and capability to realistically simulate everything from hardwood to marble to stone.
(C.) A high-density fiberboard core (or HDF) offers impact resistance, stability and long-lasting durability.
(D.) A layer comprised of melamine resin offers additional structural stability and moisture resistance.
(E.) Underlayment (which may or may not be built into the laminate floor product) is a requirement for any installation. It's helpful in absorbing some of the minor imperfections in the sub-floor, reducing some noise when walking on the floor, and softening some of the impact. Some underlayments also offer a moisture barrier on one side, which is a good idea for bathroom and wet area installations.
How does it adhere to the subfloor?
Laminate flooring is easy to install because it requires no glue or fasteners to the subfloor. Instead, it uses a lock and click installation method and "floats" above the subfloor, allowing it to expand and contract with the natural temperature and humidity changes in your home.
Design and decorating communities have embraced laminate flooring because of its limitless design potential. In fact, laminate flooring today is a medium unto itself. The variety of rich, innovative product designs create an atmosphere of sophisticated beauty in addition to long-term durability. This versatility, combined with a host of other benefits, is quickly making laminate floors one of the most popular and affordable options for homeowners and renovators today.
Our designers at Cornerstone Builders will be happy to show you an entire range of laminate flooring that will suit your remodeling needs, no matter which rooms you are renovating and particularly if you are remodeling your whole home and are looking for a beautiful and affordable solution to cover your floors. Ask us to come today for a free in-home consultation and let's get started on creating your dream home.