13 Steps to Successful Kitchen Remodel
May 18, 2015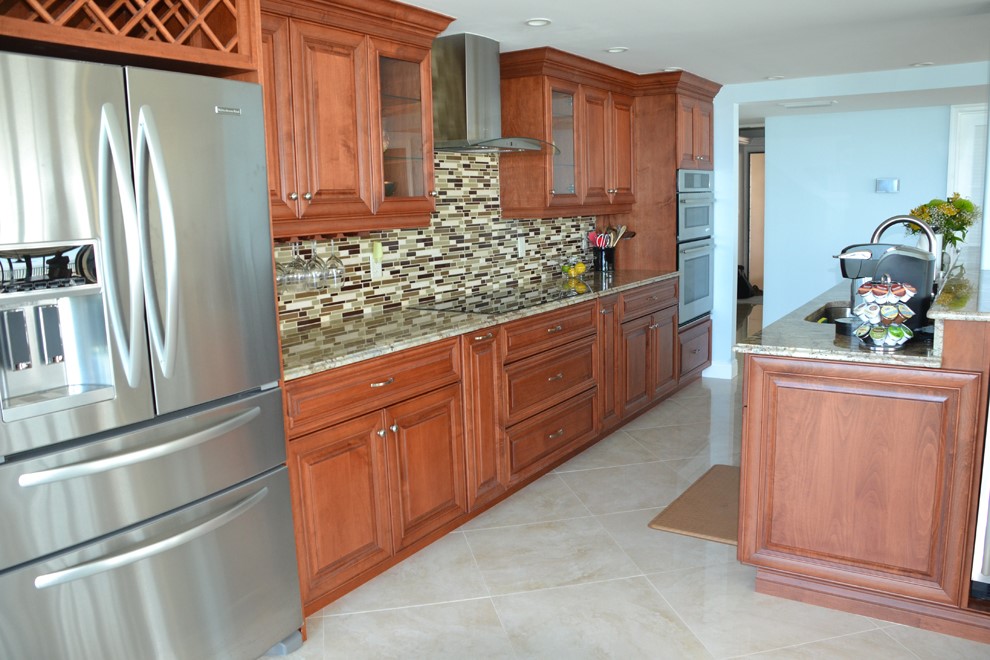 We loved HGTV's list of 13 steps to address in order to get the most from your kitchen remodel.
Scope it Out Will your new kitchen remodel fit in the space you have available? You may need to expand your kitchen or make structural changes. Get this clearly scoped out first, so that you are able to stay on deadline and within the planned budget.
Hire a Professional Avoid costly mistakes by hiring by referral and by experience.
Have a Practical Budget Know how much is required up front and add some cushion for unexpected costs.
Be Functional Know what you use and do most in your kitchen and plan your kitchen remodel to accommodate those items.
Get the Layout Down Pay attention to the work triangle (sink, kitchen, cooktop). The work triangle should total 26 feet or less. No leg of the triangle should be longer than 9 feet or shorter than 4.
Plan for Workspace Spaces around the sink, cooktop, and next to the refrigerator and ovens require a lot of counter space.
Make it blend The new materials used in your kitchen remodel should mesh well with the rest of your home for continuity.
Plan Your Storage You know what you have now as far as cookware, utensils, etc. Will you need a walk-in pantry to accommodate more? If you have pets, you may want to plan for a feeding area.
Maximize Cabinet Potential Consider roll-out shelves, a spice drawer, or an appliance garage…even a trash compactor!
Durable Materials Maximize the longevity of your kitchen remodel with materials that are easy to maintain for your cabinets, floors, backsplash, and counters.
>Appliances If you need new appliances, fit them into your budget and plan from the start.
Plumbing Fixtures There are so many shapes, materials, and finishes to choose from. Marry them with your appliances-they are the jewelry of your kitchen!
Lighting Ceiling lights for general lighting, and task lighting under the upper cabinets will give you all the light you need.
Plan your kitchen remodel with Cornerstone Builders of Southwest Florida. Contact us here today!