Adding An Elevator
Nov 06, 2015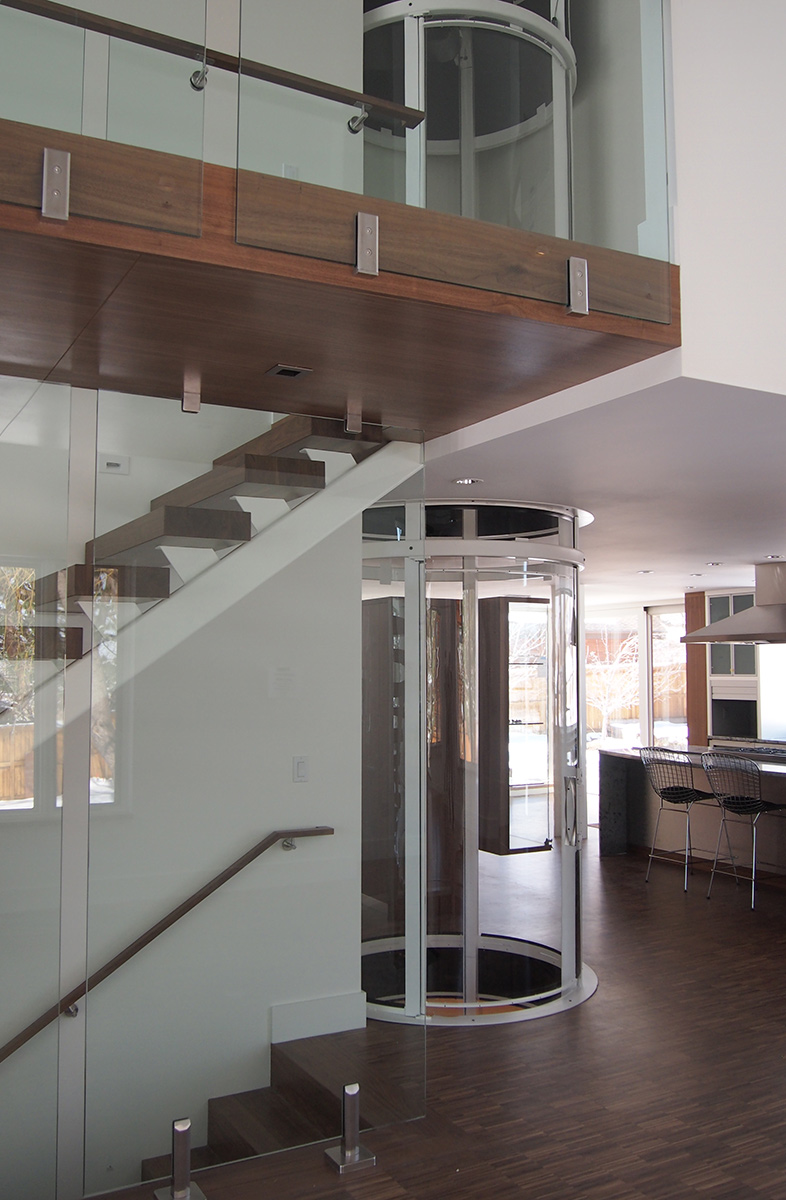 As Baby Boomers age, adding an elevator into a home is becoming one of the most popular renovations. Here's what you need to know if an elevator is in your remodeling plans:
There are three main types of elevators. The first is hydraulic. It takes up quite a bit of space in your home and requires a machine room for the equipment that runs the elevator. This type of elevator will take some serious planning to install in an existing home, but if you need it, Cornerstone Builders can do it.
A traction elevator or MRL elevator is the second kind, and as the name says, it doesn't need a separate machine room. It works by sliding up and down a track with a counterweight. If you are renovating a home and adding the elevator as part of the remodel, then this type is usually the one you would choose. It still needs additional space above the top of the elevator to the equipment that it needs to run.
The third type is a pneumatic elevator and it is the most recent innovation. This giant polycarbonate tube with a separate tube inside for the cab works with air pressure. The 37-inch-diameter tube can be installed without any need to build a shaft or a machine room, so if you need an elevator in a renovation scheme, this may be the one for you. It needs no machine room, as the pump box that runs the elevator is only 11 inches tall and the same diameter as the tube. Although you don't have to build a shaft, so this is a pretty easy thing to install, you do need to have wide enough doorways to get the tube into your house. It requires a 39-inch-wide opening to go through.
You might create a beautiful, wood-clad central shaft wrapped with stairs. This elevator shaft can serve as an attractive architectural element, as beautiful as it is functional. Or you are trying to find a spot in an existing house and don't want to make it look like you crowded an elevator inside, consider building a shaft along the exterior of your house with the doors opening into the home. A 6-foot by 6-foot addition could be enough, and it would let you preserve the look of your interior.
The cost of the elevator will naturally depend on the materials you choose to use. You can have a simple glass or acrylic elevator, a standard aluminum one or go for solid mahogany with gold plated fixtures, but one thing you should certainly include is an emerge alarm button and a battery operated phone in case of a power outage.
There is another thing to consider, you might want to roll into a planned renovation the proper space for a future elevator. Costs are sure to rise (don't they always?) and you can use the space as a small office until you are ready to have to elevator installed. Such planning can save you a bundle and assure you will be ready in case those knees ever give out.
Our talented designers can help you include an elevator into your renovation. Please call us at Cornerstone Builders today to give you a free consultation.