Find Beautiful and Durable Material for Your Bathroom Vanities
Mar 18, 2015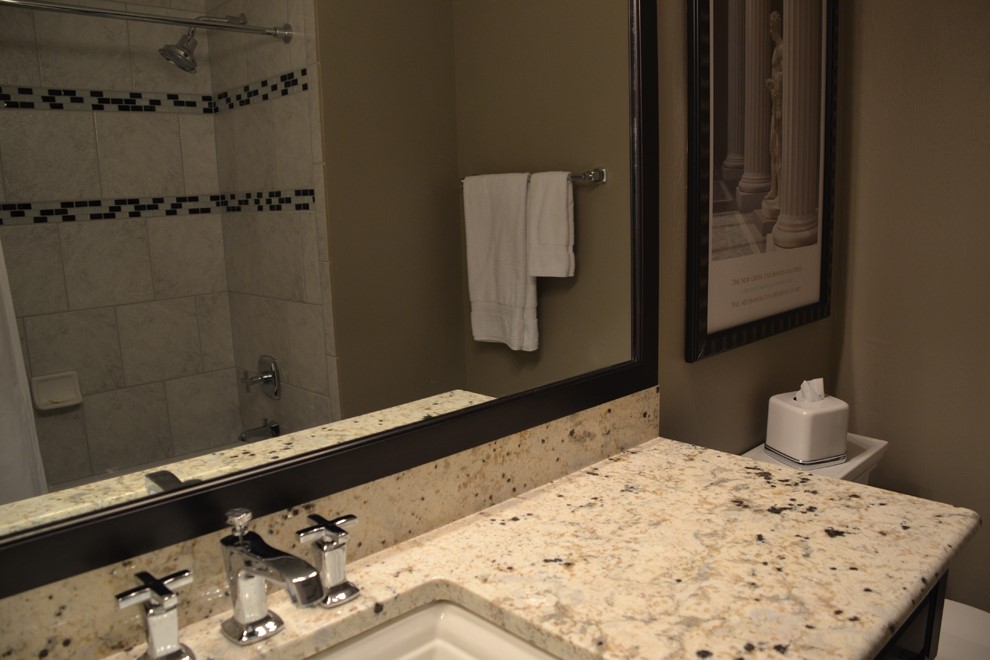 Keep in mind when remodeling your bathroom that the countertops on your bathroom vanities need to be durable to stand up to liquids containing alcohol and acetone, water, cosmetics, toothpaste, and soap. Most bathroom vanities are topped with laminate, tile, granite, marble, wood, or other solid-surfaced materials.
Laminate
According to NKBA (National Kitchen & Bathroom Association), laminate is a stack of thin layers of plastic bonded together using heat and pressure that comes in a wide variety of colors, patterns and textures. It is the most widely used material for bathroom vanities as it performs well for its cost. Laminate bathroom vanities are water and stain resistant and easy to clean. But, it's possible to burn them with hair irons and it can wear or become dented and chipped over time. At that point, you would have to replace the entire bathroom vanity top.
Ceramic Tile
The grout in between tiles traps dirt and is difficult to keep up with. It might not be ideal for bathroom vanities that are used to apply cosmetics as spills can easily stain the grout. Sealers can help with this and the tiles themselves do create a durable finish that comes in many designs, colors, and textures.
Granite and Marble
Granite and marble are a great alternative to more expensive stone and make beautiful tops for bathroom vanities; cultured marble is even less expensive as it is a blend of real chips of natural marble in plastic. It's easy to clean but has to be replaced entirely if scratched as it can't be resurfaced. Marble stains easily while granite usually only gets stained by grease if it is unsealed.
Wood
Although wood is attractive as a topper for bathroom vanities, if not protected, it is easily damaged and rotted by water. Its porosity allows dirt and spills to stick to it. If you choose wood, make sure you have a professional seal it with polyurethane or marine varnish, paying special attention to the edges of plumbing fixtures.
Solid Surface
These countertops are cast from acrylic resin that can include crushed quartz or other stone and is very durable. Intense heat can damage them but scratches and burns from hair styling tools can be buffed out with sand-paper.
Cornerstone Builders of Southwest Florida offers many beautiful and durable options for all of your bathroom vanities. Contact us here today!