Free-Standing Tubs are the New Walk-In Showers
Dec 23, 2014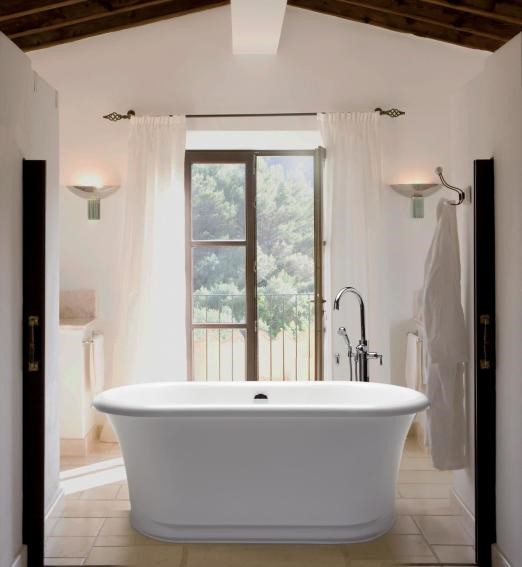 Picture by MTI Baths
We've seen the trend of modern bathroom remodels in 2014 and we don't seem to be moving away from that futuristic look. In fact, the remodeling world is now showing us the new generation of the claw-foot tub. Freestanding tubs are in high demand for remodeling projects. According to Craig Webb, editor-in-chief of Remodeling Magazine, even Jacuzzi has created its own version. We are seeing bathrooms become more open and free-complete with massive walk-in showers that mimic rainfall and now…freestanding tubs.
The "Elara" by Jacuzzi will be housing its machinery under a deck that will also have room for books, candles, and any other bath accessories. You'd think this new remodeling trend would slow the roll of Jacuzzi but they found a great way to stay up-to-speed and relevant.
It seems like the old shower-tub combo is becoming less desirable across remodeling projects, especially among the younger crowd. Maybe this has to do with our busy lifestyles that are becoming more and more about practicality and efficiency. Are we at that point where taking a bath simply "takes too long?"
Or maybe we just can't resist the latest in technology-even in the bathroom. In July, MTI Baths introduced the freestanding Laney 2 design complete with stereo sound speakers, a system that heats the inside of the tub, a bath pillow, and even Chromatherapy, which gives the water custom colors. The Laney 2 is available as a soaking tub as well as an air bath.
Cornerstone Builders of Southwest Florida has the current knowledge to equip your remodeling project with the latest and greatest innovations. Contact us here today to take the first step of your transformation!