Have Fun with the Details of Your Bathroom Remodel; Medicine Cabinets
Mar 20, 2015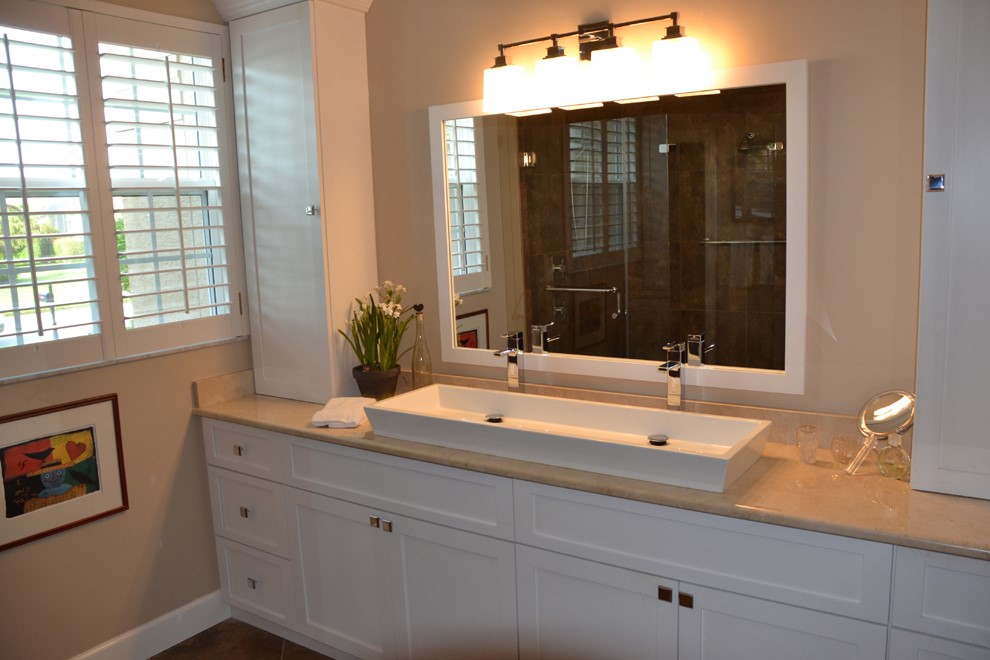 While it's necessary to look at the big picture when planning your bathroom remodel, it can be fun to plan the smaller details. They can make all the difference when it comes to style, space, and storage. Houzz reminded us that medicine cabinets are a great example, as they can tie the room together visually, serve as a mirror, and offer necessary storage-especially in a small space.
When planning your bathroom remodel, consider that there is more to medicine cabinets than you may have realized. Look at all of your options and base your choice on style and space:
Tri-view medicine cabinets will give you a considerable amount more storage in your kitchen remodel. Often times the panels can be adjusted to offer different views through the mirror. The center panel may have additional storage or serve as just a mirror. Or there may be no mirror at all.
Recessed medicine cabinets are installed by cutting a hole into the wall…so they need to be planned before starting your kitchen remodel as there could be ductwork, electric wires, or plumbing in the way. The mirror will take up less space as it will be almost flush with the wall.
A surface-mount medicine cabinet is a good fit for your bathroom remodel if you have a lot of accessories to store in the bathroom; they are an average of 4 inches depth, but can vary. They don't require much planning, as they hang from the wall like a picture frame.
Corner medicine cabinets take up less wall space but allow for a decent amount of storage. If your bathroom remodel space is very small, this might be your best option.
Medicine cabinets come in many shapes and finishes. They can be rectangular or oval, lighted or vintage, wooden or metal. Just make it mesh with the rest of your bathroom remodel design. They can have different features like adjustable shelving, and different types of lighting, and doors (sliding or hinged). Some even have fog-proof mirrors.
Let Cornerstone Builders of Southwest Florida keep the style of your bathroom remodel consistent. Contact us here today!