Don't Forget the Lighting When Planning Your Kitchen Remodel
Mar 20, 2015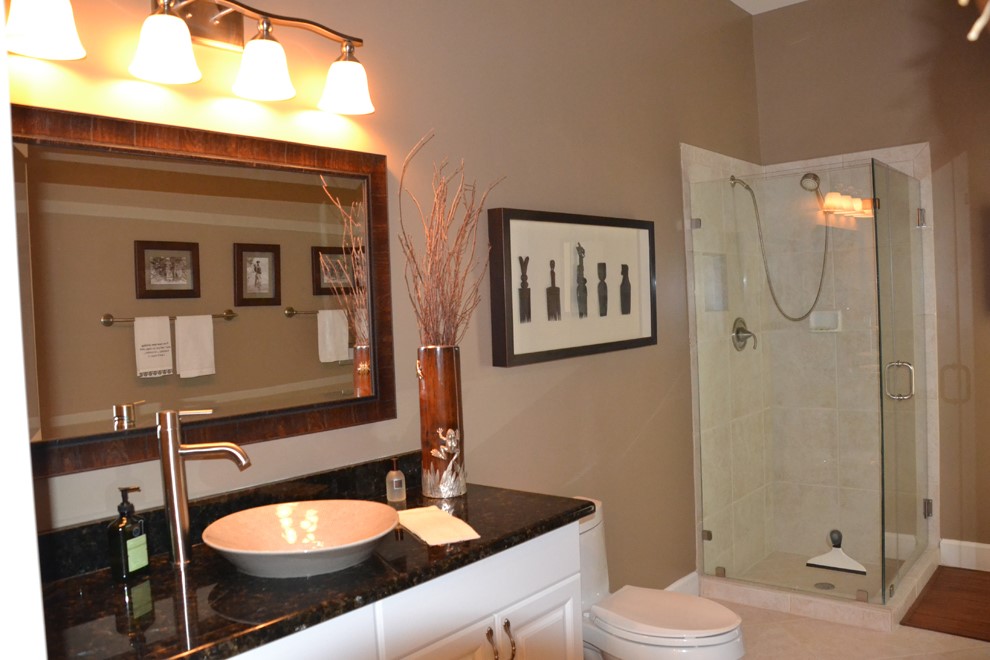 Lighting can set the mood in any space, including your bathroom. Consider the ambiance and functionality that you're looking for when planning your bathroom remodel. The current trend is a bathroom flooded with light, both natural and artificial.
To tie lighting into your bathroom remodel, consider the size, layout, and color of the space. Will you need task lighting? Lighted mirrors should not cause any shadows to be cast as you will likely use them to groom yourself. Where will the lights reflect off of? Bright colors reflect light while dark colors subdue them.
Follow these NKBA (National Kitchen & Bathroom Association) guidelines when planning the lighting in your bathroom remodel:
Cross-lighting: Light should come from all sides of a mirror. If light is only coming from above, your brow bone will cast a shadow on and under your eyes.
Lighter colored countertops will reflect more light coming from above back up to your face.
Standard fluorescent lights are harsh and will not cast a favorable glow on your skin. One 24-inch, 20-watt tube should be mounted on each side of the mirror.
Enclosed tubs and showers should have vapor-proof lights installed. Make sure your bathroom remodel professional positions them for you, so that you don't end up looking right into the light while you're trying to relax in a bath. Make your bathroom remodel even more luxurious with an infrared heat lamp that will help you exit the shower comfortably in the colder winter months. Your bathroom remodel expert should plan all switches to be at least 6 feet from your shower/tub.
The light in your toilet stall should be a fixture centered in the ceiling that uses either a 30 to 40 watt fluorescent tube or an incandescent 60 to 75 watt bulb. Although incandescent bulbs offer a more natural light, they put off a lot of heat. Compact fluorescent fixtures are a better choice for your bathroom remodel. They use less electricity and put off a warm spectrum of light.
Ask your bathroom remodel expert to install dimmers by each doorway for easily accessible control over the ambiance of your bathroom.
Plan your bathroom lighting with one of the professionals at Cornerstone Builders of Southwest Florida. Contact us here today!