Galley Kitchen Remodel
Mar 23, 2015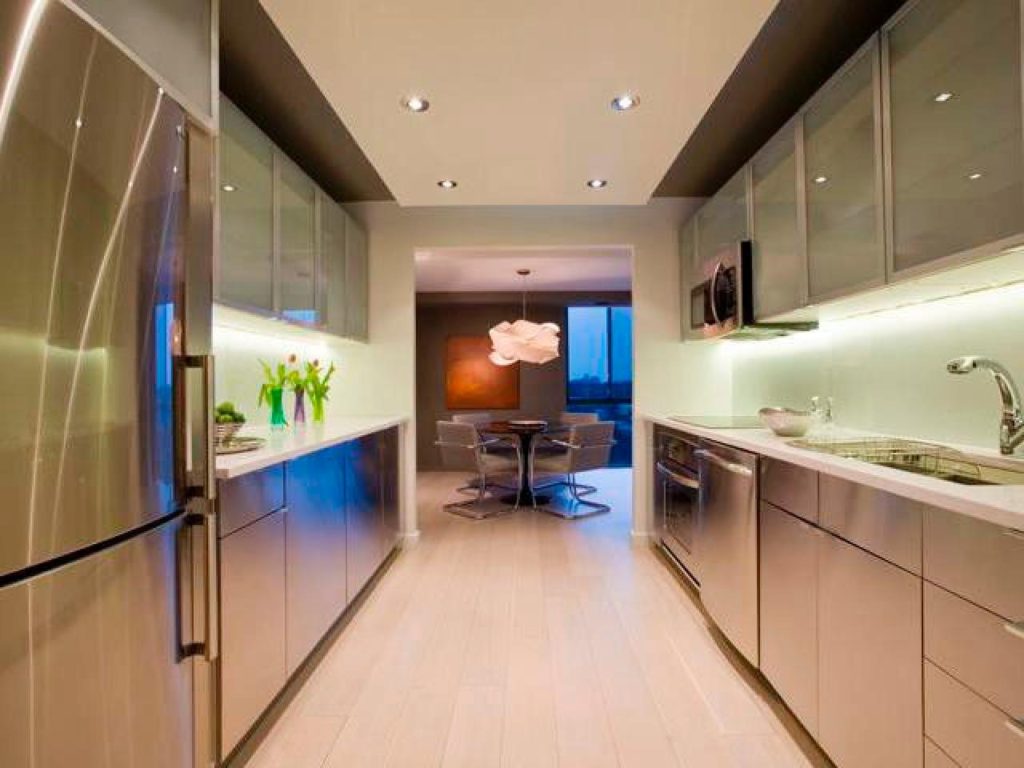 We agree with HGTV that a great way to increase your kitchen's functionality and efficiency is with a galley kitchen remodel. Galley kitchens are usually quite small, with everything in reach.
We posted a blog in February about a very important element to incorporate into your kitchen remodel-the work triangle. A galley kitchen remodel makes it easy to maneuver between your stove, sink, and refrigerator. A smaller kitchen means a smaller work triangle, making it easier and faster to reach anything you need to prepare or cook your meals.
However, make sure you're keeping your lifestyle in mind. Your kitchen remodel should not make your usual activities harder. If you are a big entertainer, often hosting dinner parties, it might not be a good idea to make your kitchen feel more cramped and less welcoming.
A galley kitchen remodel will require some creative planning for space and storage. Adding an island can help with this as well as surface area. Pantry storage and countertop containers can be a big help as well.
If a kitchen island sounds like a good idea, know that there are portable versions available, allowing a lot of flexibility in the design of your kitchen from day to day. After all, they offer all the same benefits like cabinets, drawers, and places to store cookware. The island's countertop can be used for entertaining guests or preparing meals and often acts as the central gathering place for families to snack while they chat.
Permanent kitchens are more expensive but can house appliances, like your stove, refrigerator, or sink, helping you achieve a perfect work triangle. Permanent islands can definitely work in larger galley kitchen remodels. Just remember that there will be costs for any plumbing or electric the appliance in the island may require.
An island is not the only option for adding more space and storage to your galley kitchen remodel. Adding a peninsula can have the same affect and will often work better in a smaller galley kitchen as it will be more out of the way of traffic flow or guests. A peninsula juts out of the wall making an "L" shape that can act as a perimeter of your galley kitchen remodel. You'll be getting the benefits of an island while keeping your galley kitchen as open as possible.
Interested in a galley kitchen remodel? Let Cornerstone Builders of Southwest Florida show you the possibilities! Contact us here today!