How To Build Or Remodel A Man Cave
Jul 27, 2015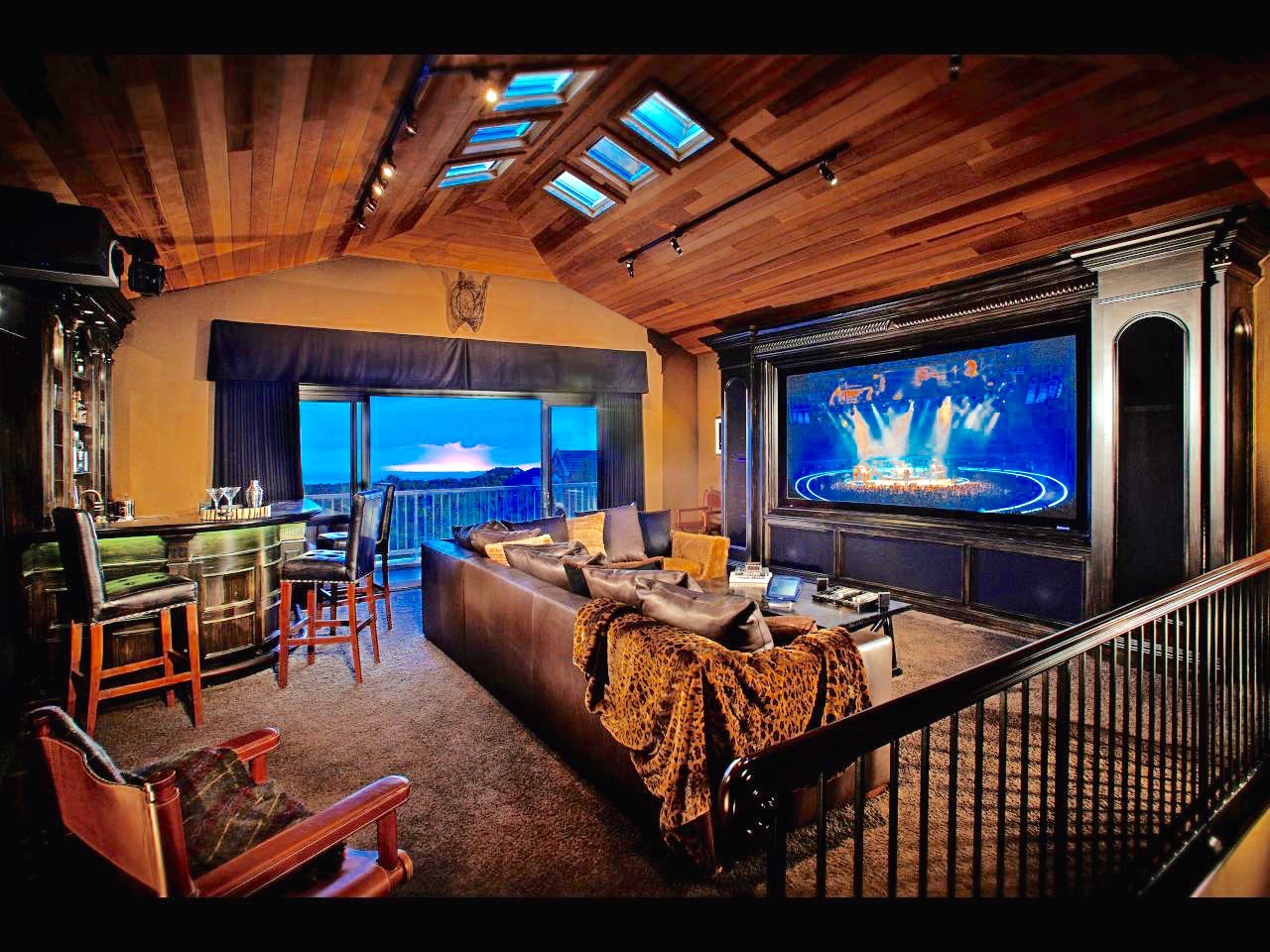 Here at Cornerstone we understand a man's need to get away from it all—wives, daughters, work phone calls—and head for his own sanctuary: his Man Cave. (Yes, we also understand a woman's need for a she-shed and look for ideas about that in an upcoming blog.) We also understand that the man cave it too glorious an idea to cover in one article (there's too many variations on the theme) so we wanted to start out with the basics:
How to remodel or build a Man Cave (we'll write about what wonderful things to go in it later in future blogs):
Man Cave layouts usually work best as open layouts, where all areas (and all the guys) can see one another, and the TV, from everywhere in the room. But, if you've got a very large space to work with, you may want to cordon some rooms off from the main one to use as a cigar bar, home theater or separate dining area. Cornerstone's design team will help you come up with a perfect plan to incorporate all the features you want.
First and foremost is the TV area. You can opt for a full theater or a traditional television viewing area (or do both!) Before you settle on just one giant TV (flat screen or projector) consider getting multiple TVs with the main screen no smaller than 55" and other TVs 32" or bigger. Have them built-in to a wall of custom cabinetry and you can watch all the games at once. If that's too confusing, set up screen all over the room. Build them in above the bar, over a game area, or into a console to be used for video games. Just make sure the sight lines are clear so everyone present can see all the screens without taking more than a few steps. Don't make anyone move furniture on Game Day.
Invest in a great sound system (great for playing air guitar or video games) or have it as part of the TV package aimed at your seating areas.
About that seating, built in recliners or theater seats are great for the games, but you may want to have built-in benches in an alcove around a large table for card playing or dining. If your space is too small for theater seating, go for a five piece sectional that can be broken up and used in lots of configurations and buy lots of hassocks, for propping up feet and to act as moveable extra seating. Or keep it real by having traditional stadium seating installed (don't forget to supply the seat cushions emblazoned with your favorite team's logo.) Add a big coffee table and some end tables scattered around the room and choose ones that will be improved by the presence of beer can rings.
Build a great bar. There is nothing like pulling up comfy stools to a wide bar made of distressed wood, stone, concrete or some other finish that is durable. Nothing fussy that needs a lot of maintenance. This is a Man Cave, remember? No need for coasters in here. Put in lots of shelving, overhead recessed lights (dimmable for during the game), outlets for neon beer signs and maybe even your own beer tap and wine cooler. Don't forget a prep sink for cleaning up, built in trash receptacles and a refig for munchies. A built in popcorn maker would come in handy here too. Stock up with every kind of liquor and mixer your fiends may never ask for—it won't go bad.
When it comes to flooring, go for carpeting or acoustic tile. If you have to have hardwood, get some sisal carpeting to help absorb sound (and spills).
Make sure you have a router nearby to get good Wi-Fi for online video games (and a cable/DVR box so you can reset it from the Man Cave if it goes out during that pay-per-view boxing event. Also install a hub with plenty of places for the guy to recharge all their phones, tablets and laptops.
Going to smoke cigars? If your budget allows, consider a separate room with a humidor or make sure to put great air vents and fans in the smoking area.
Have some bookshelves built in (how about a magazine rack for all those Sports Illustrateds you've been saving?) and a comfortable reading chair and light (maybe even a drop down desk so you can escape to the cave to get some work done every now and again?) Were you an award-winning jock in school? A built-in trophy case can show off your accomplishments, giving you legitimate bragging rights.
Consider adding a small bathroom, so the Man Cave becomes a Man Suite? No need to ever leave. While you are at it, have a urinal (or two) installed.
You might have room to add a small guest bedroom, too (or at least a sleeper sofa) in case things get a little out of hand around the beer tap because friends don't let friends drive drunk.
A gas fireplace is welcome, even in SW Florida. It adds ambience to the room and gives friends a great place to gather pre-and-post game. Add a few wall mounted bottle openers around the space and you've got the perfect Man Cave.
Cornerstone will be happy to help you remodel or build your dream Man Cave or any kitchen, bath or general remodeling project. Just give us a call and our design team is on the way for a free consultation.