Kitchen Remodeling: Tips On Choosing Fine Cabinetry (Part 1)
Jun 17, 2015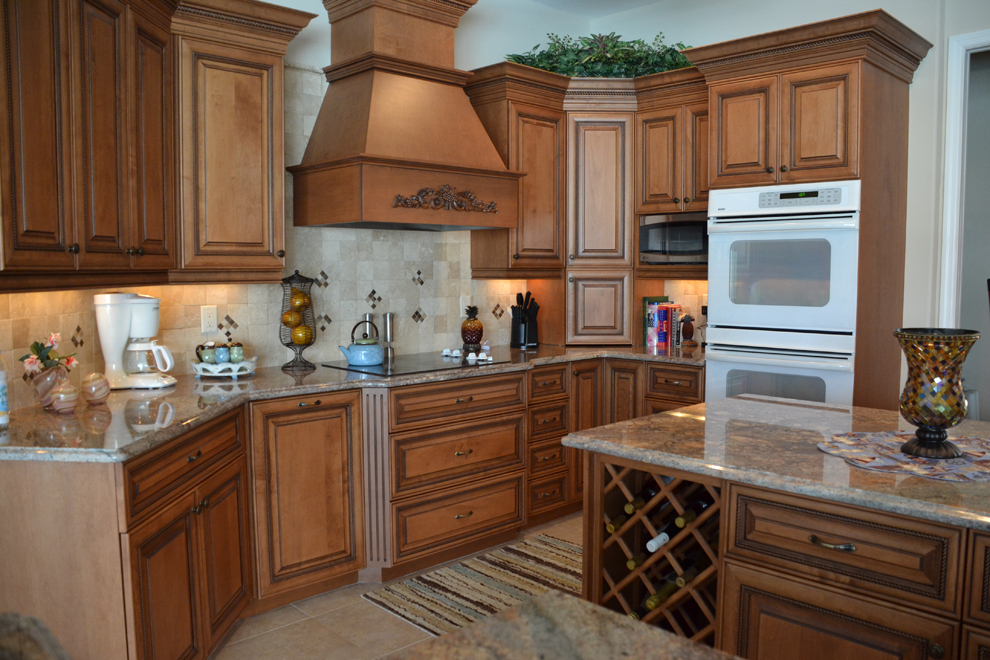 Whether your remodeling project includes kitchen cabinetry or choosing new bathroom cabinets, cabinetry is usually the largest part of a carefully calculated budget for any remodeling project for very good reason — nothing makes more of a statement of style. But cabinetry is also the most functional part of a good remodeling design, helping store and organize, as well as contribute greatly to the flow and traffic pattern of a kitchen or bathroom―and it is such function (combined with beautiful form) that makes any kitchen or bathroom remodeling project a success.
But where to start when deciding on cabinetry?
Here's a few tips (more in our next blog) that will help you work with your remodeling company to get the perfect cabinetry for your improved kitchen or bathroom:
Do A Little Research: Flip through magazines, surf the net (Houzz and Pinterest are good places to start) and watch home shows to get an idea of the types of cabinetry available and mark those that appeal to your taste. Such advance "homework" can make the conversation with your remodeler go more smoothly and stay more focused (although a good remodeler may be able to surprise you with a few selections of materials you may not have considered.)
Look Around At What Exists Currently: What you don't like about your present kitchen or bathroom cabinetry can be as important as what you do like about your new cabinetry. Keep a running list while you use your cabinets: Are they too deep and you can never get to anything in the back? No place to store medicine or spices? Not quite enough room for all your glassware? Shelves too tall to reach? Now is the time to remedy all those defects.
Plan carefully for your space needs now (and in the future): If you have a growing family, create maximum space, not only by using such storage as that space over the refrigerator, but overlooked storage available under the kitchen island or behind your bathroom door. Consider pullout floor-to-ceiling cabinetry for use as a pantry space. Or a closet can often be added and a cabinetry door used to match the rest of the kitchen or bath. In a kitchen remodeling, wine racks, plate racks and carousel insertions can all help. Your remodeling company will be able to suggest even more efficient storage as they are familiar with every type and arrangement of cabinets conceivable.
Look Ahead: When choosing hardwoods (the color of which will change due to UV light and exposure to air) remember that they may be hard to match in the future, so plan carefully now. You may also want to plan for accessibility. Lower cabinets and a countertop that rests on cabinets set closer to the ground will help accommodate possible wheelchair use. As you age, lever handles may be easier for arthritic hands than round knobs. Discuss more about accessibility options with your remodeling company or check this space for an article on all types of "universal design."
There are more tips to follow in our next blog to aid you in choosing the right cabinetry for your remodeling project, but for even more help, please contact Cornerstone, the #1 remodeling company in Southwest Florida. We are happy to provide a free-in-home consultation.