Maximizing your Lanai
Jul 13, 2017
It is no secret that our wonderful weather, lush greenery and tropical atmosphere attract many people to the shores of Southwest Florida and all over the Sunshine State. While there are plenty of places to enjoy the southern scenery, you can balance your love for the outdoors and desire for comfort by taking full advantage of your outside spaces. Make the most of your lanai, patio or porch with these steps and ideas.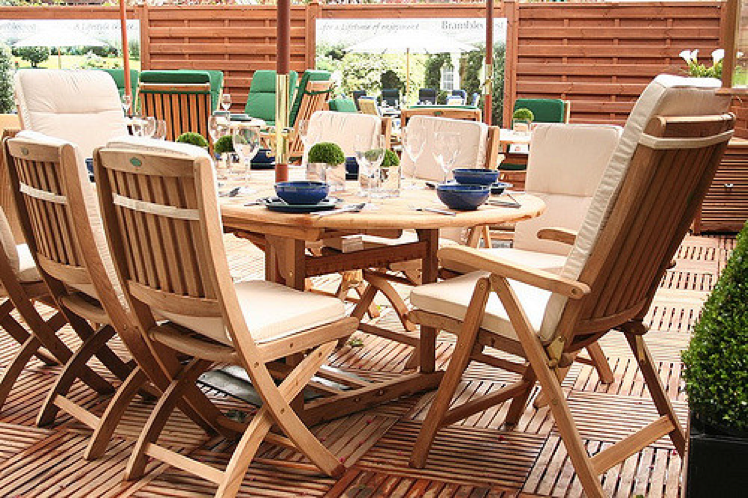 Photo credit: www.crinklecrankle.com
Start with a vision.
Ask yourself these questions: What activities will I and others enjoy in this space? What is my ideal aesthetic for this location – will it continue themes from the inside or take on a completely new look? How do I want this lanai to portray myself and my family? What feelings would I want others to embrace in this space?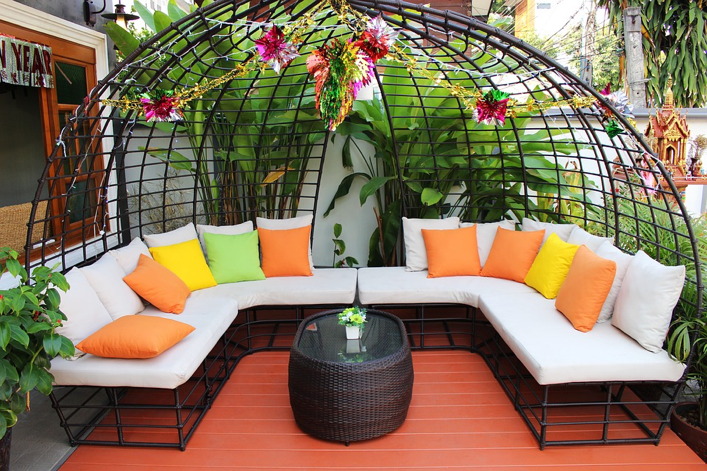 Create a color palette.
This is where the fun really starts. Tranquil colors can create a calming essence, while an abundance of greenery can create a refreshing outdoor paradise.  What mood are you hoping to evoke? Whether you want combinations of earthy tones or are more interested in bright, bold colors, the choice is yours.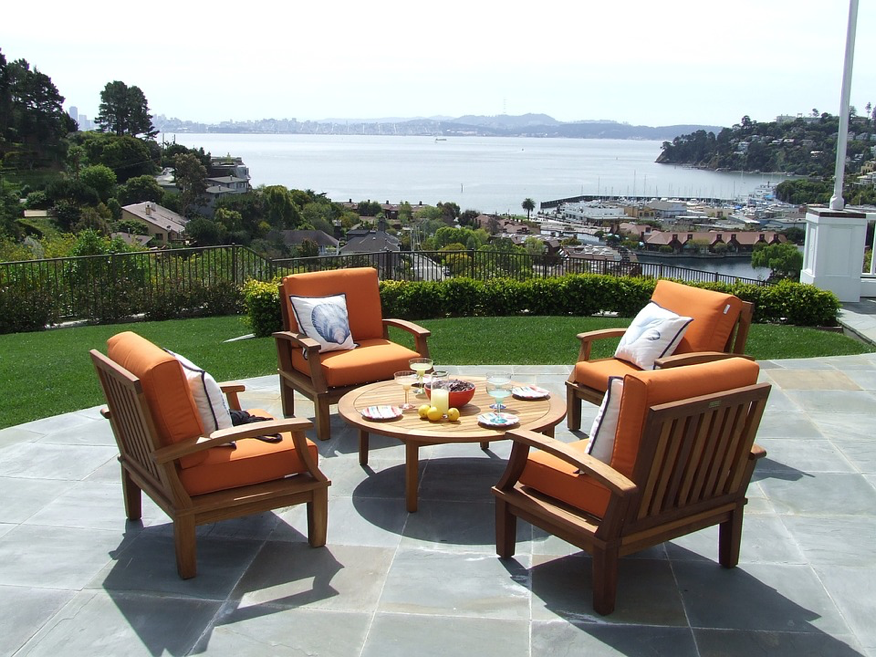 Make it comfortable, make it home.
Tradition calls for the norm: four chairs and a small table. If you aren't interested in the standard, opt for something more comfortable and on par with your personal style. Consider adding a patio sofa, canopy daybed or engraved benches. When it comes to tables, explore a variety of styles such as balcony bars, tables with umbrellas, or one that is built-in.  It is all about placement, your comfort and functionality.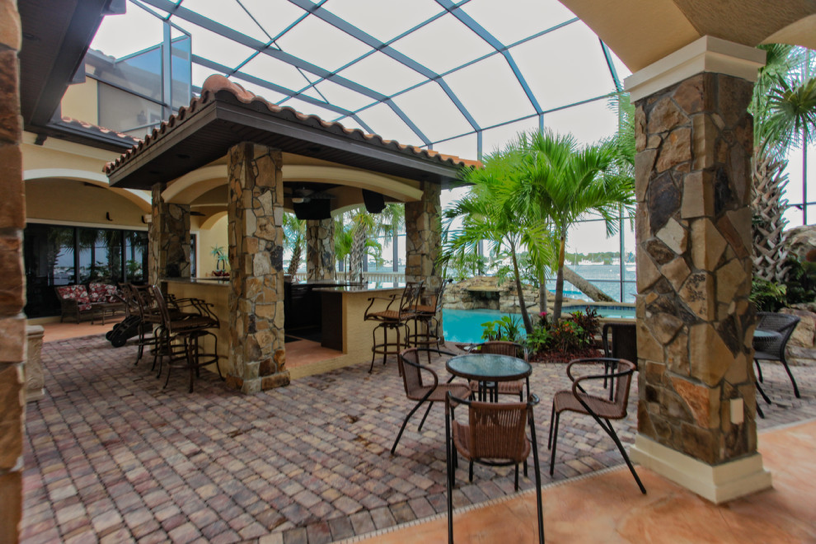 Add a fire pit.
On nights where you want to gather outside and tell stories (or make s'mores with children and grandchildren), a fire pit is a perfect addition. Fire pits can be easily maintained and are ideal for chilly nights here in Southwest Florida (even if there aren't many). You can even create them from granite or quartz to match the custom countertops in your kitchen for a consistent look inside and outside of your home.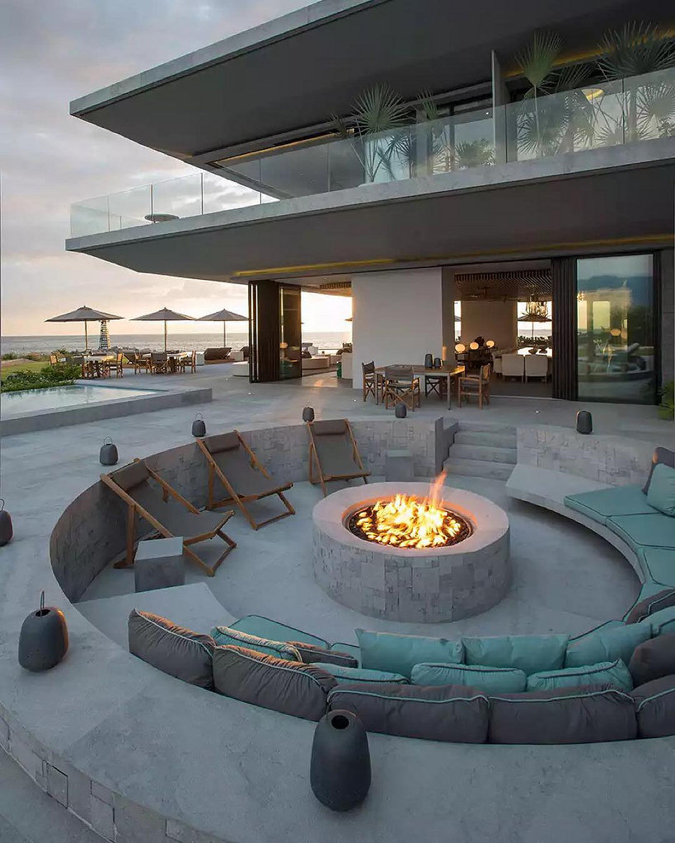 Start a garden.
If you have a passion for cooking, consider starting your own garden of fresh herbs and ingredients. A small garden on the lanai is not only aesthetically appealing, but it is a practical way to grow fresh produce and maintain a healthy lifestyle. Imagine walking outside to pick fresh rosemary, sage, tomatoes or peppers for your meal. Whether it starts off large or small, there is always room to grow (or scale back) if you need to.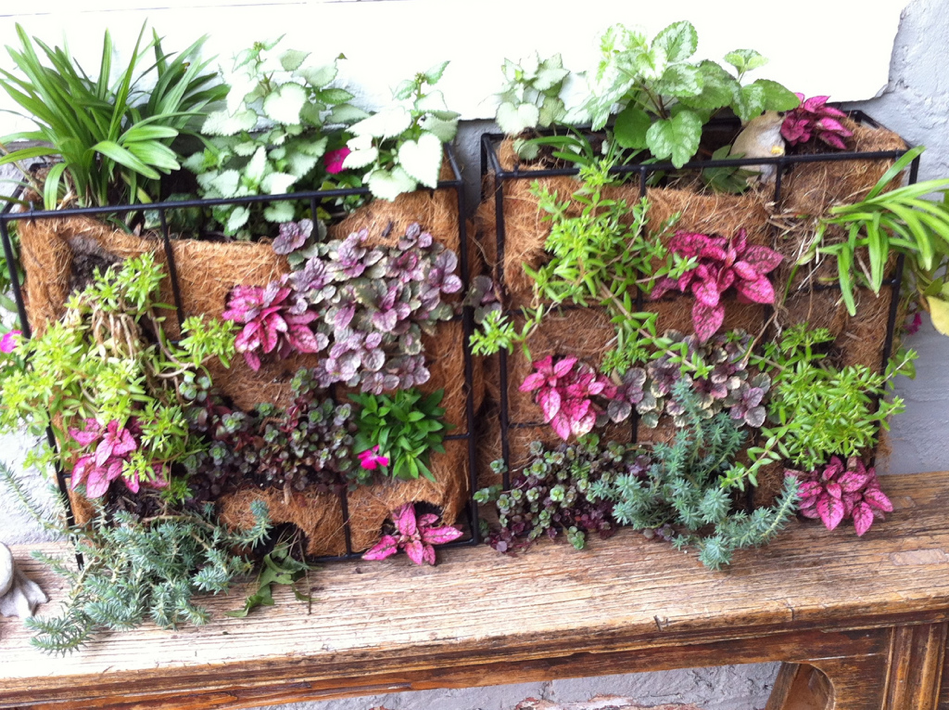 Lastly, pay attention to the details.
Using your color palette as a guide, be sure to tie everything together with accent items. Get creative with patterned throw pillows; stray from the norm with festive napkins, plates, and glasses to be placed on your tables. Outdoor drapes, rugs, and lights can also accentuate the appearance of your lanai. While seemingly small details, these additions can beautify your lanai.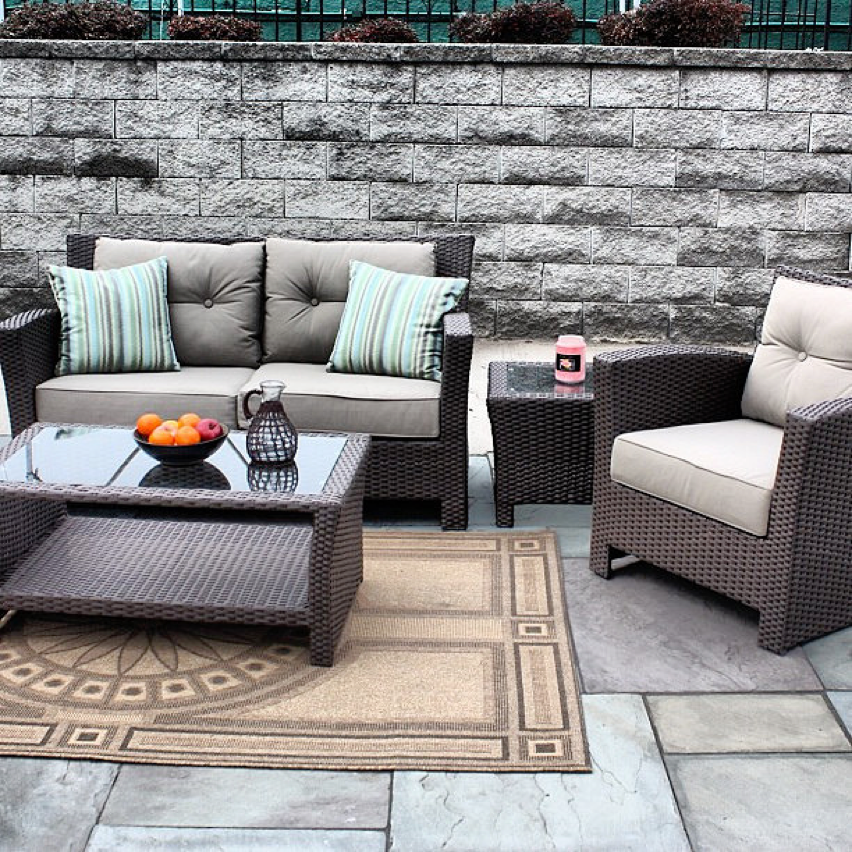 Cornerstone Builders of Southwest Florida offers a wide variety of services including, but not limited to: custom cabinetry, custom quartz and granite countertops, bathroom renovations, kitchen remodels, and full home remodels involving tile, lighting, plumbing and more. If you have a vision, we are happy to help bring it to life. Call our design experts at (239) 332-3020 to schedule your free, in-home consultation. We will be sure to WOW you!