Event Hosting Guide
Jul 10, 2017
Hosting a social for friends and family is a great way to get people together in-between traditional holiday gatherings. Whether formal or casual, there is nothing better than enjoying each other's company surrounded by amazing food.
If you're one to arrange get-togethers frequently, consider making strategic upgrades to your home to increase functionality and maximize your space.
Where's the Wine?: Instead of having your wine hidden away or cluttering your countertop, display them in a wine fridge. A chic and practical way to store your Riesling and Chardonnay, a wine bar can easily organize your collection while cooling and preserving your favorite varietals. Convenience meets style in a built-in wine fridge that matches and blends with your cabinets.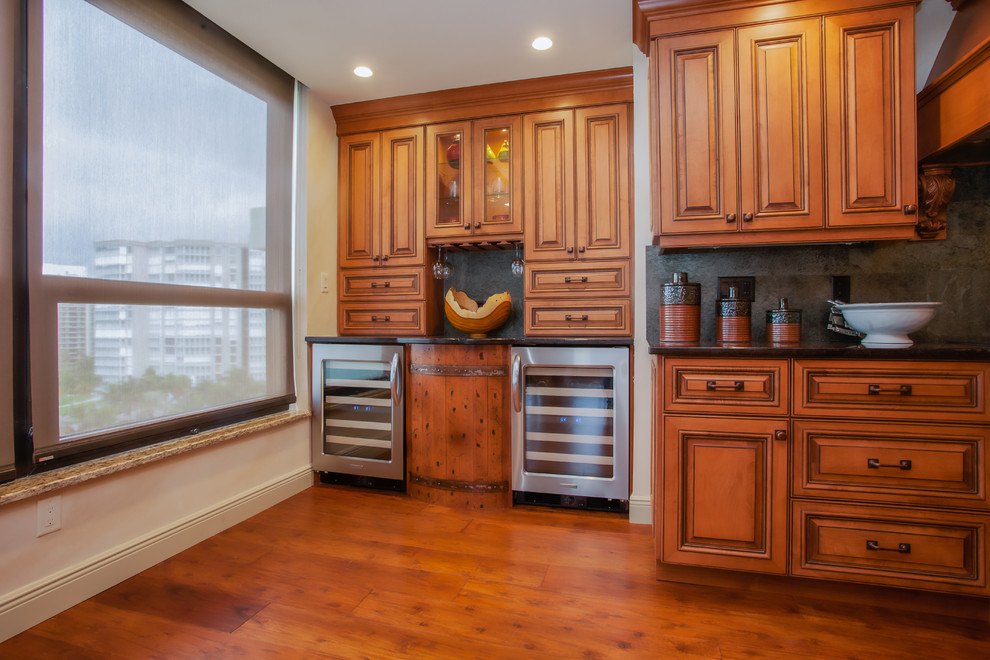 Baking Club: In midst of cooking for your dinner party or cooking club, you'll need quick access to all your spices, herbs and bakeware. A built-in, custom cabinet spice rack is a handy space saving alternative which can solve many hassles of cooking. If you are an avid baker, consider, too, a built-in baking sheet storage area to keep yourself organized.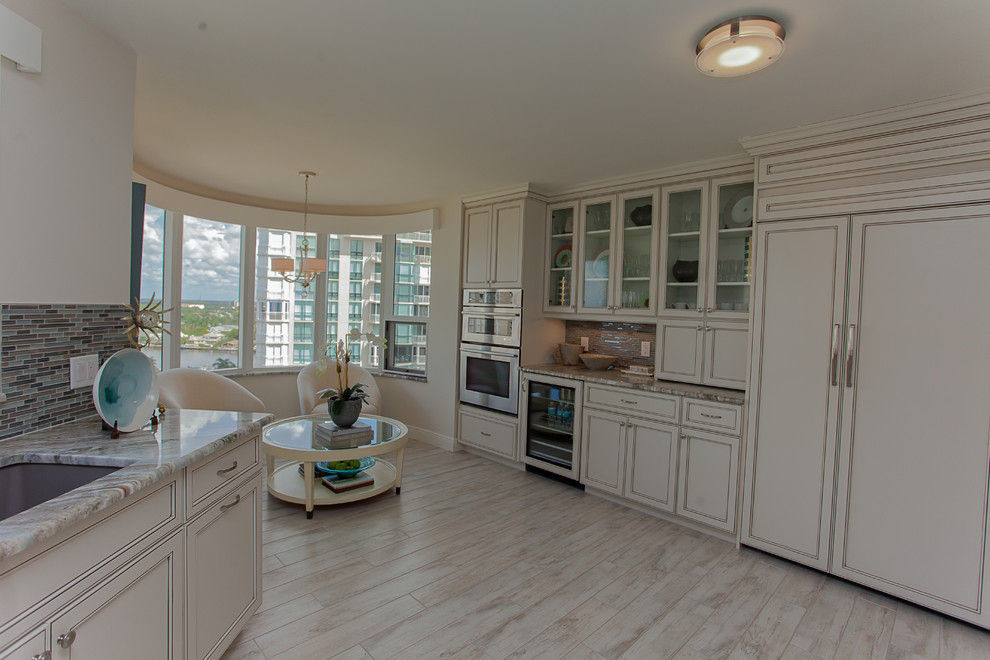 It's Game Day!: Who needs to worry about fingerprints and stains when there's a sports game to watch? Whether you're a football fanatic or just watching the halftime show, you'll likely be placing (and replacing) platters of food for guests. Avoid the stress of spills by installing custom, low-maintenance countertops. When searching for the right material, both granite and quartz countertops offer beauty without compromise.
Quartz is made out of a non-porous material. Therefore, spills and stains won't be absorbed into the service and make for an easy clean-up.
Granite is a natural rock and, like quartz is also resilient. Its durable material is resistant to scratches and temperature changes.
Open Space: Do you ever feel distanced from guests when they're in the living room and you're stuck in the kitchen cooking? The solution: adding an island or bar area. Both provide an inviting space where family and friends can interact and create meaningful conversations. They can also be stunning focal points in your kitchen, expand your counter space and provide for more storage. What could be better?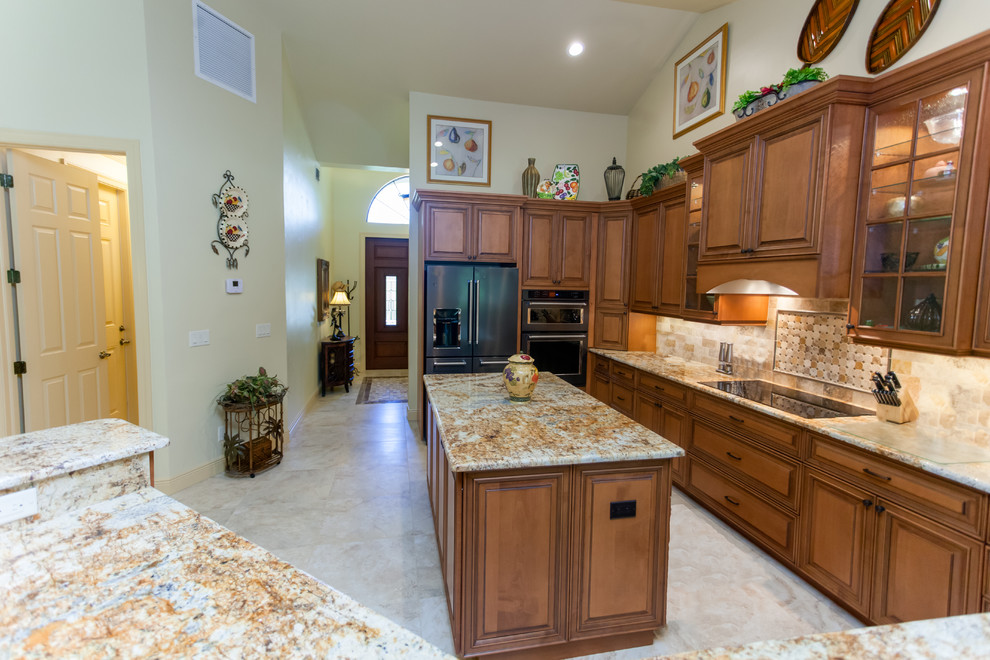 Fire Up the Grill!: Sometimes the only way to accommodate large parties is to extend gatherings from inside your home to your backyard. When designing your outdoor kitchen, you can add anything from a grill or gas cooktop to a pizza oven, or even a cozy fire pit! S'mores anyone? There are endless selections in achieving your perfect outdoor kitchen that can meet your style and budget! You can even add an island outside so guests can gather around while the chef is cooking.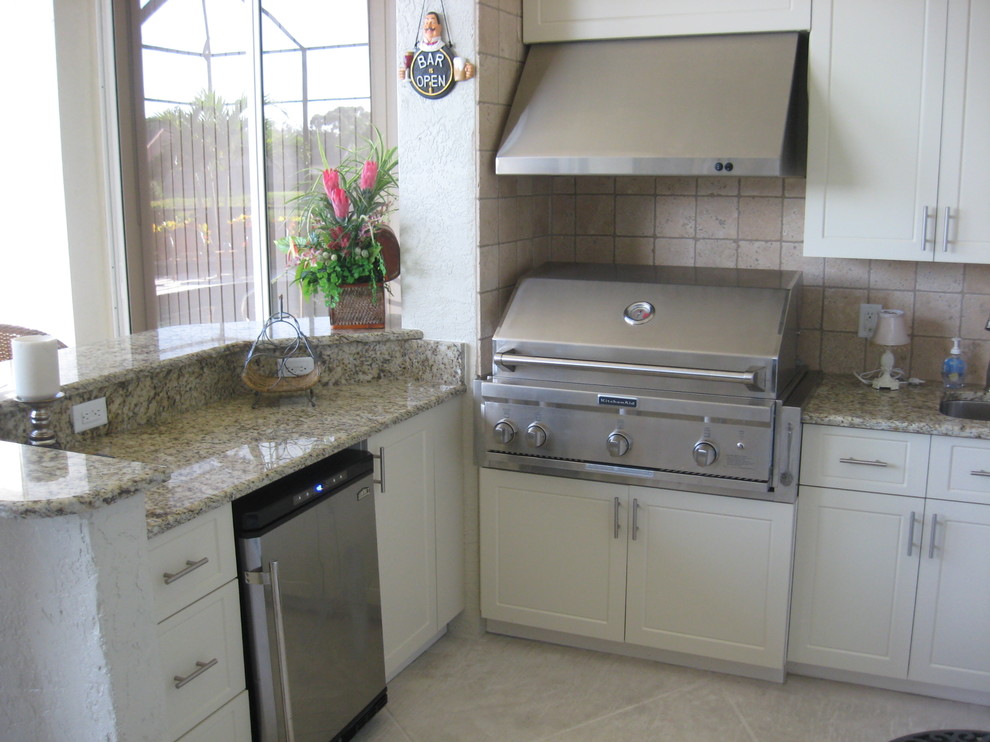 Occupied: No matter the function type, any gathering will involve your restroom. Prepping your bathroom for parties may not be at the top of your planning list, however, a tidy restroom will increase guest comfortability. If you think this room could use a makeover, imagine the impact an oversized bathroom vanity or wall-mounted cabinets could make. Both additions increase your storage capacity and work to declutter your countertops. These simple renovations can keep the focus on what really matters: having a great time with your guests.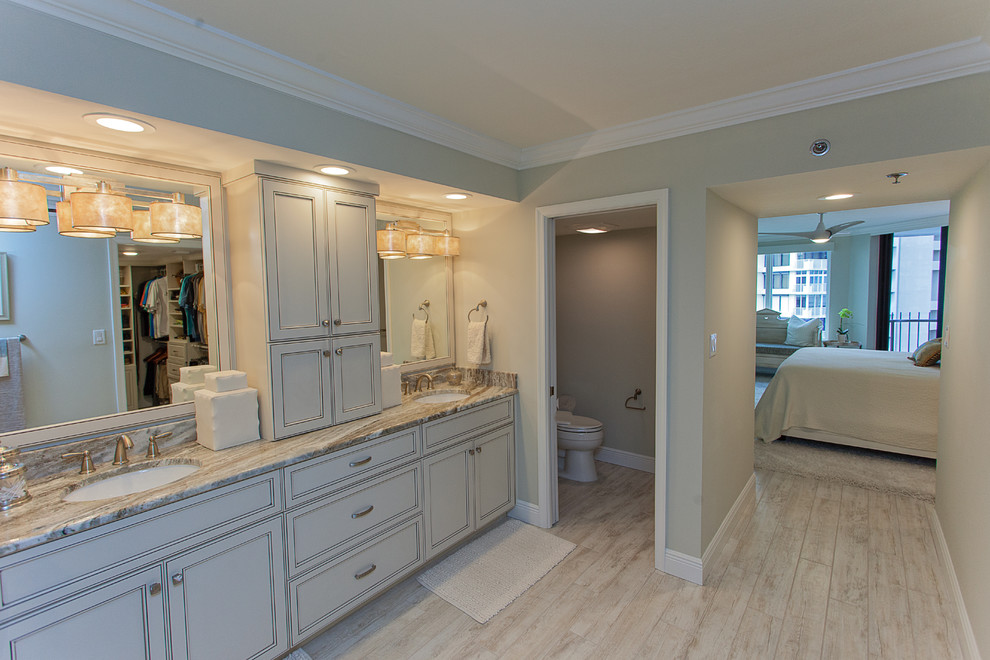 While you can achieve your dream home with a full remodel, don't be afraid to complete smaller projects that allow you to make incremental enhancements. If you're ready to raise your home value, increase its functionality, and host spectacular gatherings, give our team a call. We are excited and ready to help you build your ideal abode!