Quit Your Spa Membership; Get a Spa Bathroom Remodel Instead
Mar 13, 2015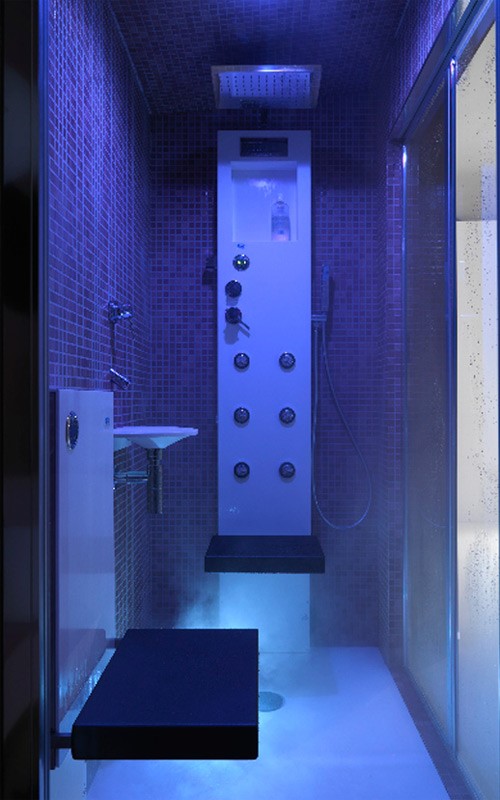 These days we don't have to draw the line at the standard bathroom remodel. With new technologies and stylistic innovations, we can offer options that make your bathroom look and act like a spa!
Faucets can be activated electronically and fans can be controlled by sensors. Toilets don't have to have tanks and mirrors can have LCD monitors hidden in them. There are endless lighting options and you are now able to take a steam shower as you listen to your favorite song through a built-in audio system. So if you have the budget, go ahead and think outside the box with your bathroom remodel! And if you don't have the budget, take baby steps with mirror defoggers, towel warmers, and luxurious hardware.
Steam showers, saunas, and luxury tubs can bring you to the spa without leaving your house. Think about your bathroom remodel in terms of health and wellness. Steam showers and saunas help cleanse, moisturize, and free your skin of toxins while soothing muscles. A jetted shower system can invigorate you in the morning or massage you after a long day of work.
Many saunas and baths now offer sound, vibration, and chromatherapy (color therapy). Your nice warm bath can change a full spectrum of colors, from soothing blue to invigorating yellow. Rainfall showerheads simulate the soothing sounds and feelings of nature with many settings.
Consider heated floors for your spa bathroom remodel. They provide a relaxing transition out of the shower, rather than stepping on a cold tile floor. LED lights on your ceilings, walls, and floors can fill your bathroom with the perfect ambiance.
If you're not sure just how luxurious you can get with your bathroom remodel, be sure to ask! With all the options available, it is best to hire a professional to steer your spa bathroom remodel in the right direction, ensuring that the end result gives you the desired experience. Call on Cornerstone Builders Southwest Florida to give you a unique bathroom remodel that works for your budget. Contact us here today!