Remodeling Your Garage
Nov 12, 2015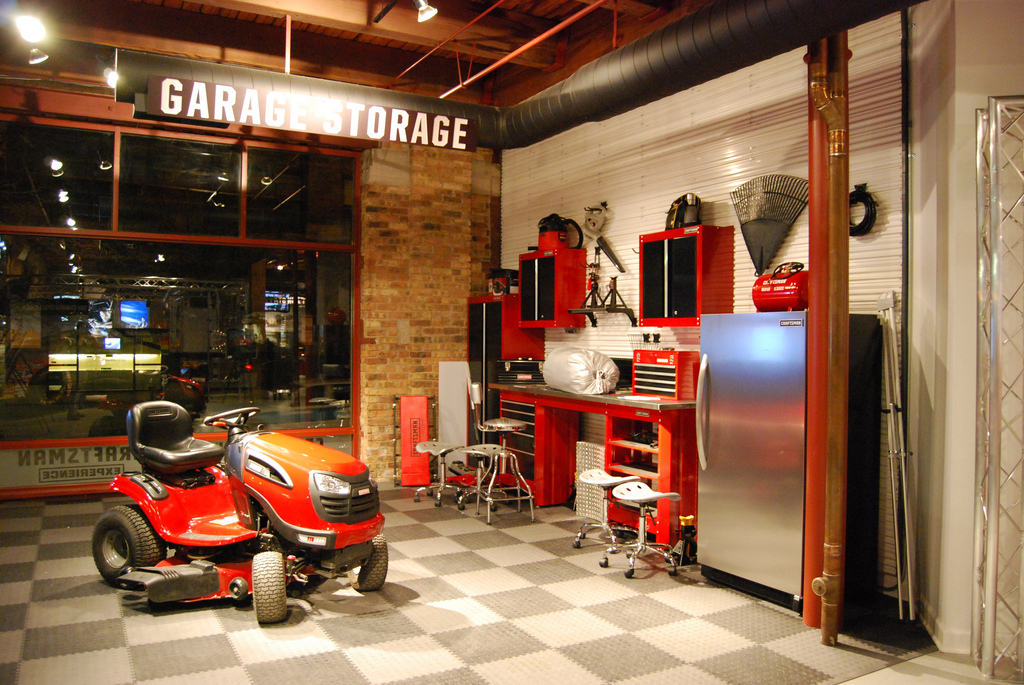 If you find yourself eyeing your garage to gain the extra space you are longing for, consider renovating your garage and remodeling it to suit your needs. Cornerstone Builders can remodel that space into a workshop, art studio, music room or simply create a custom storage system to get rid of the clutter and actually still have room for your car!
Here are a few things to consider when you are planning your garage renovation:
Lighting: You may, at present, only have a single 4-feet shop light that is attached to the ceiling and is very bright. This type of light is most common in garages. But, since the electrical is already hooked up in your garage, you may consider many types of lighting. If you are remodeling the space to a playroom for kids, recessed can lighting is a good overall choice. Be sure to put in task lighting for that art studio or sewing room. Choose moveable lights over a workbench and why not go full rock star for your band with moveable spotlights? Be sure to have Cornerstone Builder's designers put in plenty of outlets, too, for all your tools and extra ones for those amps.
Flooring: That ugly concrete floor may be salvaged. Concrete paint now is a highlight of high-tech design (and has the benefit of covering up stains and discolorations that may have occurred to your garage floor over the years). But if concrete strikes you as too hard and cold, consider outdoor carpets. They now come in gorgeous Kilim and Oriental designs and can take a licking. Wall-to-wall carpeting, garage floor tile or laminate flooring also can make your garage a true living space. (Not to worry: We will put in a suitable vapor barrier for any floor covering we install.)
Garage doors: The standard up and down remote-controlled garage door may still serve, if it is in good working order and holds a good seal, or you may want to change out the doors for a more fashion-forward style. The barn door design is always popular or vertical folding doors add interest. You may even want to consider a clear glass door to let natural light in. We can also add a fourth wall and any type of outdoor door to totally enclose the space, adding another room to your home via this renovation.
Heating & Cooling: Unless you are renovating to totally enclose your garage and connect it to your home's heating and cooling systems, consider using portable heating and cooling units. Do not use propane units in an enclosed space! But there are thermostat controlled heating units and cooling towers safe for indoor use. Be certain to read all safety information on any unit you plan on buying for use in your remodeled garage. If you intend to keep your old garage door in this garage remodel, ask us about installing a pull-down screen door behind the original in order to enjoy Southwest Florida's balmy breezes.
Got Clutter? There is no need to stack those ugly Tupperware tubs to the ceiling of your garage in order to get rid of clutter. Our talented designers can create a beautiful storage solution custom designed just for your needs. Cabinetry with the right number of doors, drawers and shelves to house what needs housing—a place for everything and everything in its place—is a great solution to your storage needs.
Cornerstone Builders is the company to call for your garage renovation plans. Our talented team will come out, discuss your ideas and give you a free consultation. Please call today.