WHERE DO YOU START WHEN TRYING TO PICK THE RIGHT COUNTERTOP FOR YOUR KITCHEN?
Jul 12, 2018
With summertime in full swing, you've probably prepared nearly all of your favorite summer recipes and hosted several get-togethers, but now your laminate countertops may be looking dull, worn, and stained. Or, perhaps, all that time in the kitchen has made you reconsider those once in-style solid surface countertops you've enjoyed for many years. The kitchen, the heart of your home, reflects all the times shared and memories made, but that doesn't mean it has to show its age.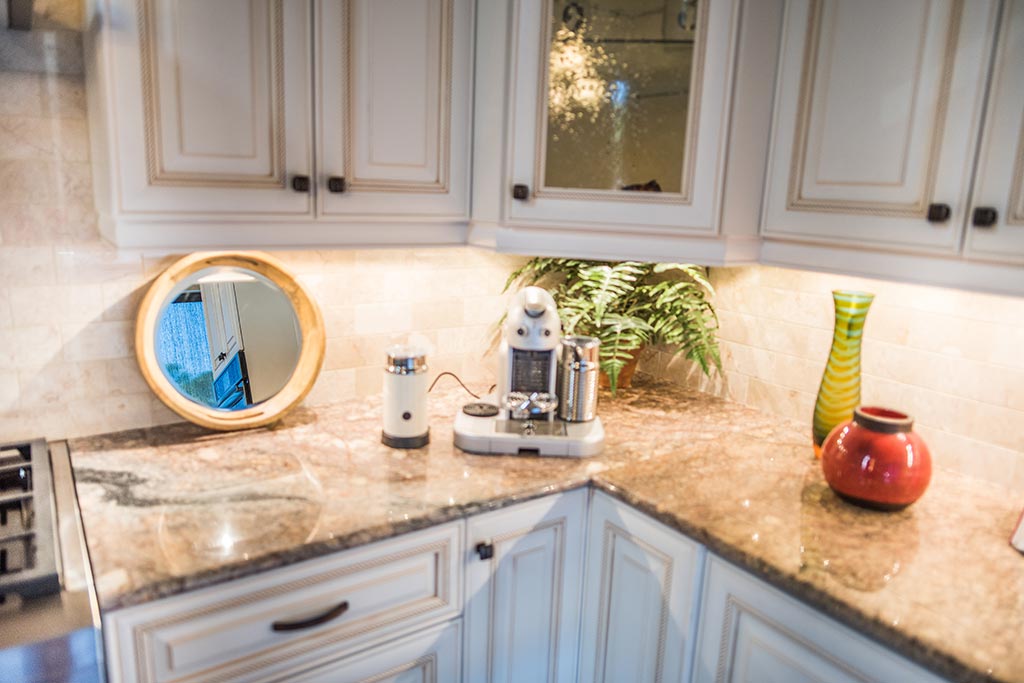 Having new countertops installed is an easy way to increase your home's value and update its look.. Countertops have the ability to provide various styles to your home. For instance, a white stone resonates a modern and crisp, clean feel. Dark colored stone create a more earthy, rich tone. While you might have colors and looks in mind, choosing a surface can be overwhelming and confusing- there's many varieties of granite, different style of quartz and more.
Where do you start when trying to pick the right countertop for your kitchen? Here are some facts about granite and quartz countertops that can help steer you in the right direction.
Granite
When choosing a countertop surface, granite tends to be one of the most popularchoices among homeowners. This is typically due to the fact that it is durable and heat-resistant, as well as easy to clean and maintain. Granite occurs naturally and is composed of genuine stone and various other minerals, which make for simple and natural beauty in any home. In addition, naturally occurring marble or granite, possesses unique swirled, vein-like patterns. Along with its appealing aesthetic, granite can endure a lifetime of hard use, making it the perfect addition to any kitchen.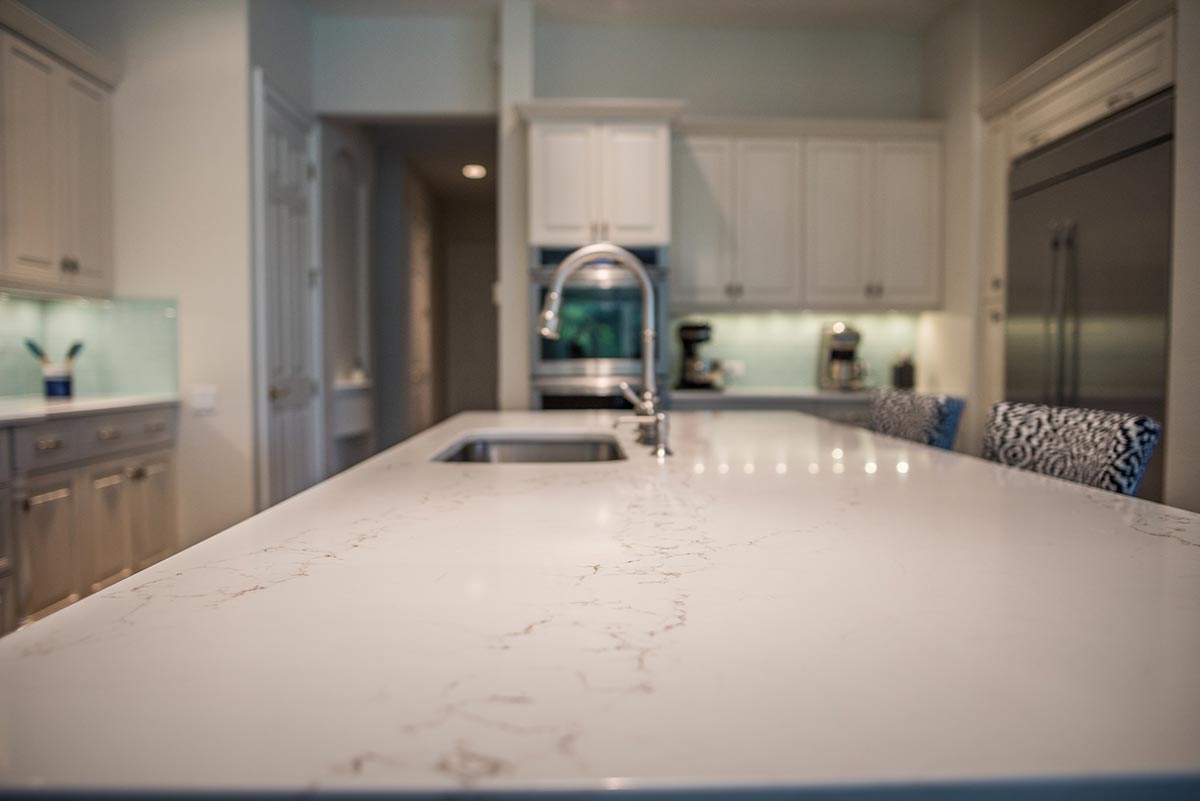 Quartz
Quartz, on the other hand, is a man-made material composed of 90 percent quartz and a remaining 10 percent mixture of resins, polymer, and various types of pigments for color. Though this is an artificial solid surface without pores, the material is still incredibly durable. In fact, quartz is usually harder than granite and therefore, more durable. Unlike, granite, quartz is not as heat-resistant, but given that its non-porous qualities make it easy to keep your countertops relatively bacteria-free. This is an ideal characteristic for use in kitchens and bathrooms.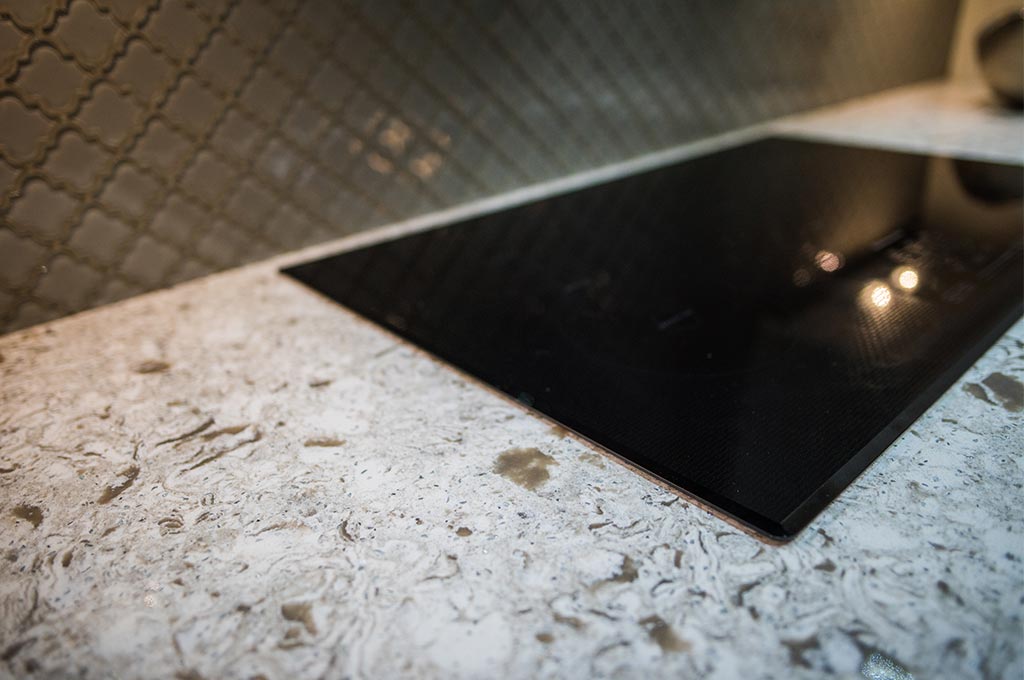 So, what countertop material suits you best? It comes down to personal preference, aesthetic style and whether you prefer natural stone or man-made stone. Ultimately, there is no wrong choice as both will serve you well and add value to your home. If we can help you decide or if you're interested in pricing, please feel free to contact us today. We'd love to help you make the right decision for your home.