9 Problems A Bathroom Remodel Can Solve
Apr 20, 2015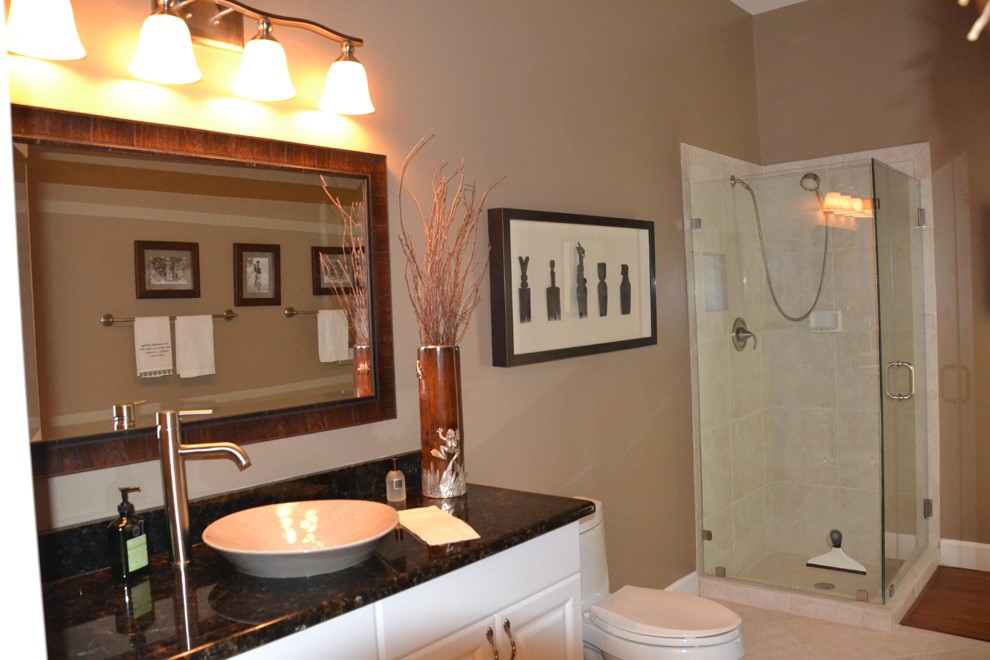 StyleatHome inspired us to come up with our own list of problems that are easily solved by a bathroom remodel.
Life can change drastically and quickly. You might have kids, a disabled family member could move in, or you might have thought you'd be fine with a tiny powder-room when really your toiletries won't fit in anything less than a master bathroom complete with fireplace and a Japanese soaking tub-who knew?
The good news is these issues can always improve with a bathroom remodel.
My bathroom is in the basement and gets very damp. I'm worried about water damage without a window in there.
Incorporate a fan installation and tiling from floor to ceiling in your bathroom remodel.
My bathroom is so small it feels like a closet.
Update it so that it doesn't feel like a tiny empty space. Add creative storage. Embellish with fun wallpaper, bold artwork, and unique hardware. Use high-gloss and shiny finishes to add reflectivity and sparkle in your bathroom remodel.
The water pressure from my faucets and shower makes me feel like I'm washing with a firehose.
Ask your bathroom remodel professional to change out your faucet for a spout and your shower head with a spa-like rain shower or a handheld with multiple settings. There are plenty of options to allow you to be sustainable.
My master bathroom is BORING…
Look for the most superficial parts of the bathroom and take them to the limit. Does your mirror have a frame? Well, it could. Ask your bathroom remodel professional to tile your shower with reflective glass tiles that change color as your perspective changes. Get lighting dimmers and consider a chromotherapy shower head. You could make your bathroom into a disco if you really wanted to.
One of us wants a tub, one of us wants a shower-and we don't have room for both.
When planning your bathroom remodel, design a tiled space with a shower head and include a soaking tub below it.
I don't have enough space for my toiletries on my vanity.
Get a silver vanity tray. Have your bathroom remodel include installing slide-out shelving underneath your sink allowing you to stow it away as-is when you're done shaving or putting on your makeup.
The materials I want for my counters are out of my budget.
Porcelain tiles that look like marble are much more affordable and available in slabs or individual tiles.
The shower window faces the neighbor's window.
Frost or texture the glass so that you don't have to block out the natural light.
Everything on my shelves is in plain view.
Toilet paper and toiletries can be tucked in decorative baskets with labels so that guests don't need to dig to find necessities.
Let Cornerstone Builders of Southwest Florida solve your problems with a bathroom remodel. Contact us here today!