Glamor Bathroom Remodel
Apr 19, 2015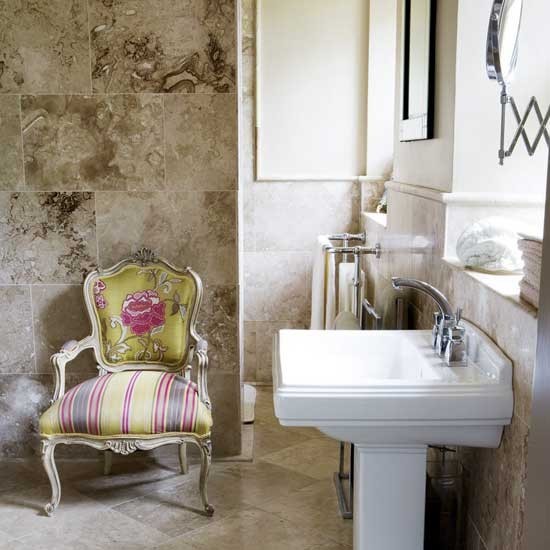 With the help of Cornerstone Builders of Southwest Florida, a luxurious and glamorous bathroom is right around the corner. Remember, "Glamorous" is not synonymous with "Tacky". There are many different types of glamor-from old Hollywood to retro-chic.
How to Get Glamorous:
Go Big at Home
When planning your bathroom remodel, start big and only scale back if necessary. Let your imagination go wild! If you were a rock star, what would you do? If it's out of budget, do the next best thing. This will leave you comfortable with your selections, feeling like you got the absolute best you could, and feeling stylish.
In the Spot Light
Make a serious impact with the lighting in your bathroom remodel. After all, what will the rest of the sparkles rely on? Choose jewel-like sconces, large glass pendants, or even a grand chandelier.
Glamor Coats Aren't Always Minks
Coat your walls in decadence. Choose a rich, deep, and dramatic color, a gorgeous wallpaper, or sparkling iridescent tile. Glamorous is not just a look-it's a state of mind. Remember when planning your bathroom remodel that our master bathrooms are part of our daily retreat. Match your bathroom to the way you want to feel after a long day of obligations. This will be different for everyone.
Celebrate Glamorous Curves
Although straight lines and simplicity are on trend right now-the way to go glamorous is with shapely curves. Accent furniture should be curvy with a touch of femininity. When planning your glamorous bathroom remodel, consider curvy fixtures and hardware.
It's Not All Black and White
White molding, white doors, white fixtures, white tiling, and white walls are EXTREMELY common…and common is the opposite of what you are going for with your glamorous bathroom remodel. We love Style at Home's recommendations of "lush jewel-tone hues, ripe pinks, rich creams and even black (think Chanel's black lacquer cosmetic cases)."
Get Glamorous with your bathroom remodel by calling Cornerstone Builders of Southwest Florida. Contact us here today!