Accessible Remodeling For The Bath
Jul 14, 2015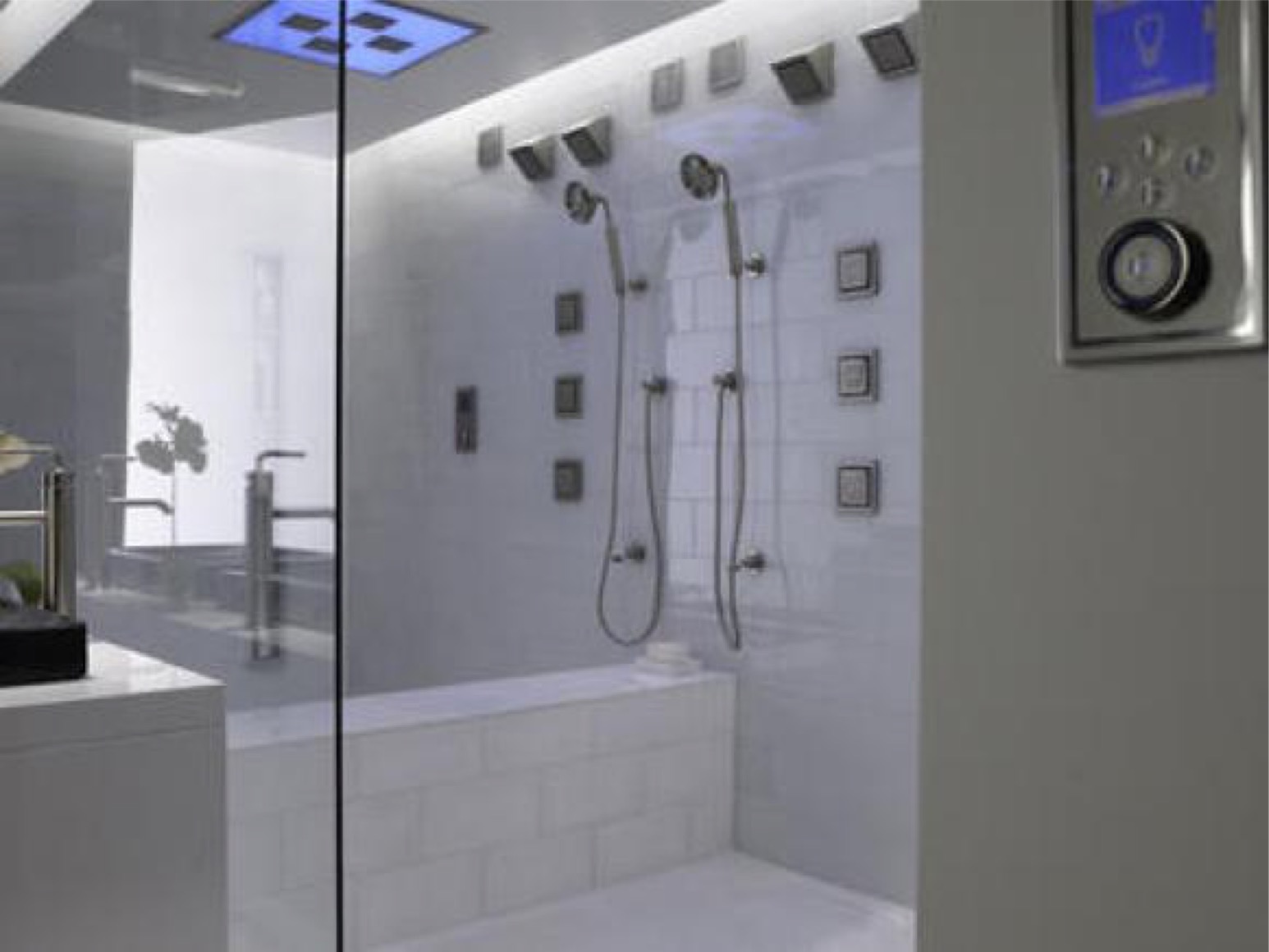 Not everyone who can benefit from a remodeled bath made accessible is already wheelchair bound or even yet physically challenged, but all of us are getting older and sometimes remodeling with our future physical limitations in mind can help us stay in our homes for many more years.
There are certain tips, tricks and dimensions to keep in mind when you are working with your remodeling company to make your bathroom accessible to all (called "Universal Design" in the trade). We'll talk more about this in future blogs, but here's some facts to start your bath remodeling:
Wider door frames: Every door leading to the bathroom and the bathroom door itself has to be a minimum of 34 inches wide and have a 5-foot turning radius for a wheelchair (that is according to the Americans With Disabilities Act). If you simply don't have the room for that 5-foot radius in your home, you may still be all right as some electric wheelchairs can make the turn easily, even in a smaller space.
Toilet space: The toilet seat should be 17 inches off the floor and one of the combination bidet/toilets can make hygiene even easier for everyone. Make sure to have two support bars at least 36 inches apart to help the user get off the toilet and keep in mind, if the toilet is going to be in a separate stall or small room, use the same wider door frame dimensions as above.
Sink clearance: the top of the sink should be 32-34 inches off the floor and you need 27 inches of clearance under the sink to pull a wheelchair underneath. Put the faucet on to the side of the sink to make it easy to reach or use a motion detector faucet (that uses infra red beams) for hand-free use. Traps can be used that go back toward a wall or into a wall so as not to interfere with the users legs under the sink. Hang a mirror low on the wall next to the sink so someone seated in a wheelchair can see his or herself and make it adjustable and one side magnified for ease of use.
Accessible shower: Make sure the shower stall is at least 5 feet wide by 3 feet deep and that it has no curb or a rubber one that a wheelchair can easily roll over. Ether build-in a shower seat or have a net shower chair (with wheels) ready for use. Slope the floor down towards the drain 6 inches outside of the shower curtain or do without a curtain at all in the European style. (Ensure the toilet paper is out of the spray zone.) Install a hand-held shower on a slider bar with the head 4 feet off the floor and able to slide up 6 feet. Use a thermostatically controlled and pressure balanced shower valve to avoid accidental scalding and put a regular or rain shower head in the stall as well in case a full body wash is needed or someone else wants to use that shower.
More tips on remodeling your bath to make it accessible in future blogs, but for now, if you have a bath remodeling, kitchen remodeling or general remodeling project, call Cornerstone Builders. We are experts at renovating spaces to fit your lifestyle.