Your Bath: A Smooth Operator
Jun 27, 2015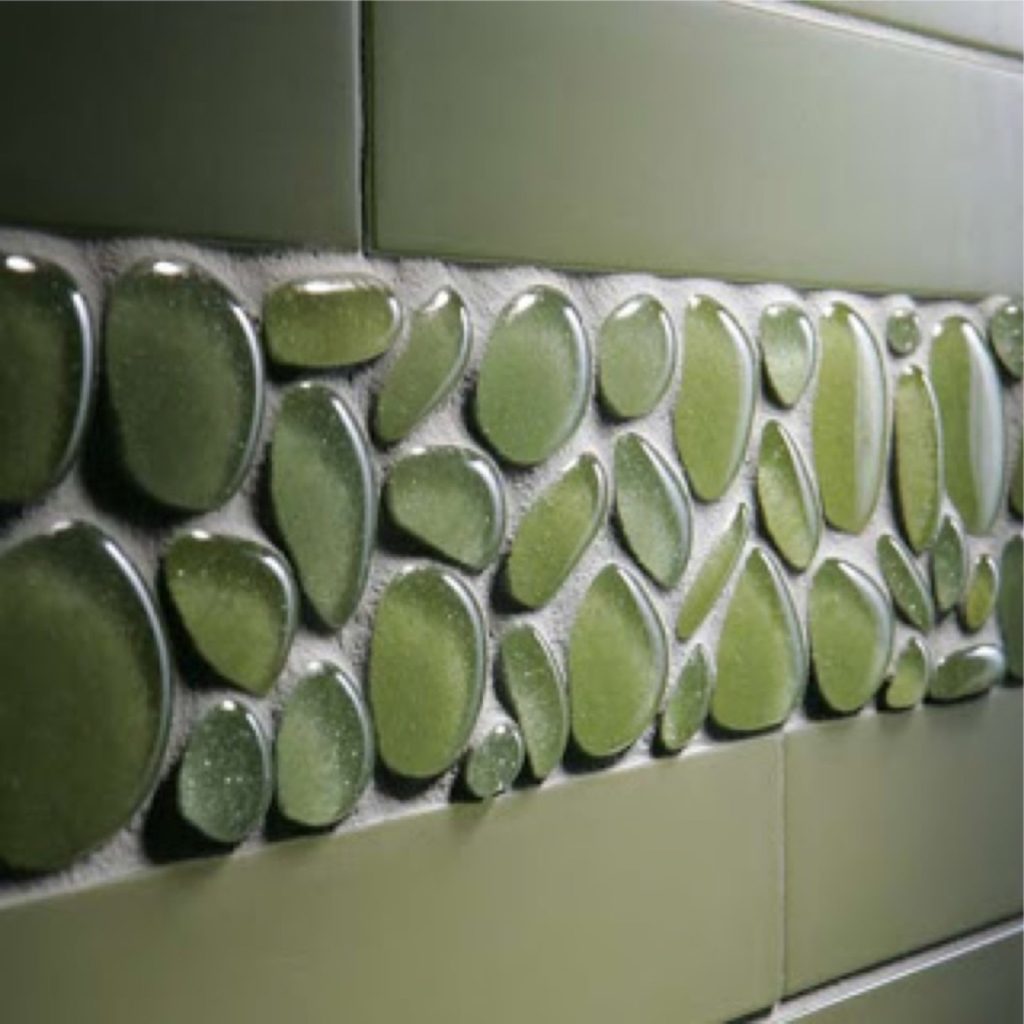 When you are picking finishes for your bath remodeling project, consider smoothing out your sanctuary with glass. Glass tile brings shine, drama and depth to your home's surfaces and its lovely luminescent quality makes it an ever more popular choice for baths. True, it is a little more expensive than ceramic tiles, but the artistry it brings to the project makes it well worth the extra cost.
How Its Made
Glass tiles can be made in several ways including cut and cold-cooled, processes in which there is no heat, just cutting or casting (which means mixed chemicals and sands are melted in a tank, then dropped into cooling trays). The glass will vary in color and shape—even texture—with some tiles retaining little bubbles within. Each tile will be as unique as a fingerprint and with infinite varieties comes many ways to customize each tile project to suit your individual taste.
How Does It Hold Up?
Don't let glass tiles fragile appearance fool you—it can be as strong and durable as ceramic tiles. Since glass is not porous, it doesn't absorb moisture (which allows for the growth of mold and mildew—two culprits in Southwest Florida. If the glass tiles are properly installed, they will last (and remain beautiful) through years of use.
What Is "Proper Installation"?
During your bath remodeling project, an experienced bathroom remodeler and installer knowledgeable in both cutting the glass and setting the individual tiles correctly will do the work. In the case of glass tiles, where the tiles are translucent, the thin-set (subsurface) must be perfect and is usually white to create a clear background that won't affect the color of the glass. Grouting is important, too. Usually epoxy grouts are used because they last a long time, are non-porous and non-absorbent (like the glass tiles themselves) and resist breakdown and stains. They are mixed with hues (and even sparkles if you choose) as well as with antimicrobial products, like Microbran, to discourage the growth of mold and mildew. This also means the grout will need very little maintenance over the years–though it's rubbery characteristics requires an experienced installer (like those we have at Cornerstone).
Types Of Glass Tile
From hot crayon colors to shimmering opalescent, the palette and types of glass tiles are infinite. Recycled glass tiles are eco-friendly, mosaic tiles come on a mesh backing allowing you to create flowing shapes and there are hundreds of handcrafted tiles from which to choose. Squares are no longer the only shape—now you can intersperse different colored rectangles or even shapes reminiscent of nature, like glass pebbles. Your imagination is your only limit and your bathroom remodeling is time to let it fly.
How To Care For Glass Tile
Since the tiles aren't porous, they are very easy to clean, but be aware–you never want to scratch glass tiles, so use a soft cloth and water. Also hard water might cause some mineral spots. These are best removed with white vinegar sprayed on to the tiles. Rinse and neutralize with baking soda. Wipe with a soft cloth. With gentle care, your glass tile installation will remain shining and gorgeous for years.
If you are considering adding a bit of dazzle to your bath, the professional team at Cornerstone will make your dream a reality. We have nearly 30 years of experience in helping homeowners in Naples, Ft. Myers and the rest of Southwest Florida remodel their homes into showplaces. Please contact us for a free in-home consultation.