Avoid These Kitchen Remodel Common Mistakes
Feb 10, 2015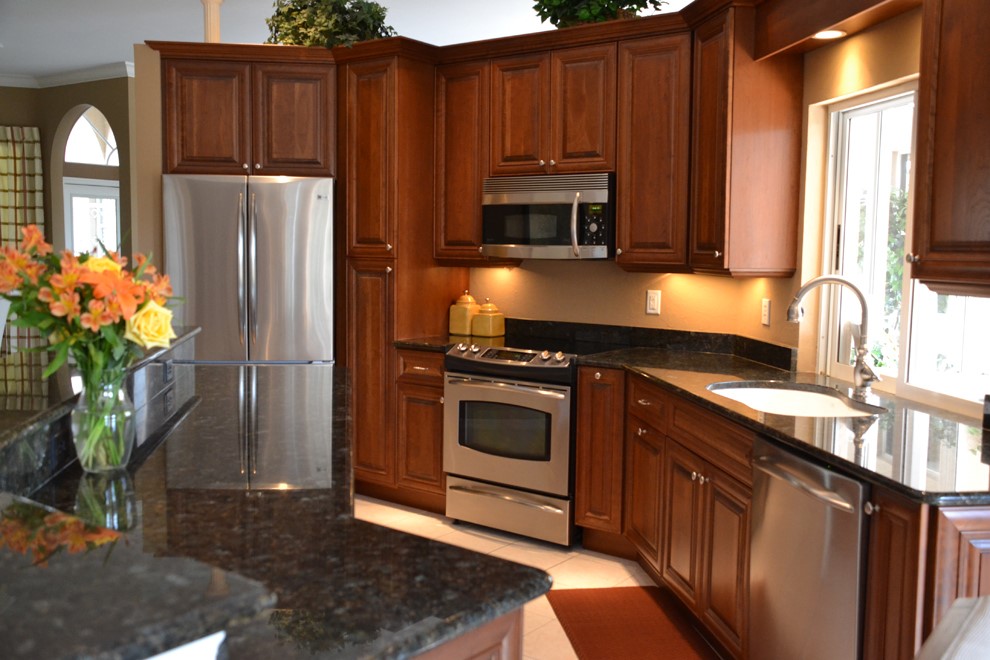 Words of Kitchen Remodel Wisdom to Avoid Common Mistakes
Stay on track! This list based on one by Kitchens.com will help you stay focused and avoid some of the most common mistakes made during a kitchen remodel.
Remember that your kitchen should coordinate with the rest of your house. If you're in a country-style farmhouse, it's not consistent to plan a modern kitchen remodel.
Functionality is as important, if not more, than design. Don't pick the most beautiful cabinets if they won't provide the storage you need.
Make timeless choices. Avocado cabinets to match your retro fridge may seem fun at first, but will you want to look at them for years to come? Unless you know you're in it for life-keep resale in mind. There's other ways to express yourself through your kitchen remodel that are easier to change out like hardware, appliances, lighting, and accessories.
A kitchen remodel takes a lot of time, energy, and work. Hire a professional to help you. This could mean a contractor, designer, or architect as long as they are licensed and you can see yourself having a successful working relationship with them.
Plan for the future. Don't incorporate design elements into your kitchen remodel that will only work for you temporarily. Think of what is best when your kids grow up and when you grow old. Explore Kitchen Ergonomics 101.
Save about 10 percent of your budget for lighting. It doesn't have to be as boring as it sounds. In fact, there are so many options that you can easily make it one of the most fun parts of your kitchen remodel. Lighting is important for safety and ambiance.
Yes-it's your kitchen remodel. But, don't assume that you can change your mind on something mid-project without incurring additional fees. Any changes that are carefully measured (countertops, appliance panels) could cause your cost to skyrocket.
If you're layout isn't working for you, change it! Your kitchen remodel is not only about your recessed maple cabinets. This is the only time in the process that you can decide where everything goes. What annoys you most about the layout of your old kitchen? Fix it.
Before you break out the sledgehammer, inspect your kitchen to determine what can be salvaged. It may take some time but it will save you money.
Be realistic-not every at-home chef needs the power that professional appliances garner. Don't waste money getting more than you need.
Set your goals with Cornerstone Builders! Contact us here today!