Considering a Backyard Fire Pit?
Oct 14, 2015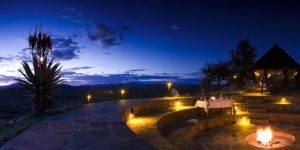 Staring into flames is not just a solitary pleasure anymore—now it is a group activity. We remodeling companies are being asked to design firepits with almost every outdoor renovation we do.
Once relegated to camp and bonfires, gathering around a home fire pit is now something homeowners are clamoring to add to their outdoor landscape. No longer will a wood deck and BBQ grill do the trick. We love our fire and we want it now!
Things to consider when adding a fire pit:
Styles, sizes and materials abound and a good remodeling firm's designer will help you with your selection of fire pits to suit your needs (and budget). Small fire pits can be dug in an afternoon and finished with simple stones. Money can be saved by getting a prefab fire put and dropping it into the hold made by your remodeling company. But most often, what homeowners want is not only a beautiful fire pit built, but seating around it for when the gang comes over for s'mores or to sit together over a bottle of wine after dinner. Cornerstone Builders of Southwest Florida can do this and will consult with you about whether you want bench seating, built-in sectionals, a surrounding deck for outdoor furniture or any other seating configuration. Seating should be 2-feet away from the pit to avoid cinder-scarred shinbones.
Your remodeler will be sure to advise you to use proper materials (such as ensuring they don't splinter or crack when the fire heats up, for example) and that there is enough circulation room, both for the fire and your guests to mingle.
Wood and gas are the most common choices for fuel and if wood is the choice, you will need a screen for the pit to contain the flames, as well as a steady supply of firewood (Having a place to stack logs built right into your hardscaping contains the mess and keeps it away from the side of your house.)
You may use gas or propane (even powered by a remote control) if the work of a wood fire seems too much. For what you sacrifice in crackle and smoke, you may save in tinder and frustration.
Your built-in fire pit will be set on gravel (to be safe from cinders) and most communities require a minimum of a 10-foot distance from your house and neighbors' yards. Some don't require a permit if the fire pit fits within set size requirements; others require a site inspection from local fire officials to make sure your proposed location is safe (away from fences, structures, overhanging branches and the like.) The renovation company you choose should be up on all local requirements.
Create ambiance with lighting and sound. Put some outdoor lighting near the pit. You may want to consider under lighting the seating area to avoid the lights' glare from interfering with your star-gazing. Use LED lighting for long-lasting durability with lower utility bills. Surrounding trees can be dramatically uplit and will help to help define the space. Have some wireless speakers installed around the pit so you can listen to music while admiring your fire.
Safety tips to keep in mind before using your new firepit:
Check wind direction before you light a fire.
Don't use flammable fluids (gasoline, lighter fluid, etc.) to light or relight fires.
Don't wear flammable clothing (like nylon) or any loose-fit clothing.
Avoid using soft woods like pine or cedar, because they can "pop" and throw sparks.
Know how to safely dispose of ashes.
Keep a bucket of sand and a fire extinguisher close at hand and an extra long hose, reaching from the faucet to the pit, is good to have nearby.
Check your policy to make sure disclosing the existence of your fire pit is not a requirement of your homeowner's insurance policy. It is a good idea to check in with an insurance agent to understand any potential impact a fire pit may have on your coverage.
A firepit can create a whole new level of outdoor enjoyment for you and your family and Cornerstone Builders of Southwest Florida is happy to help you design and install the perfect firepit for your needs. Please give us a call today.