Creating An Attic Bedroom
Sep 18, 2015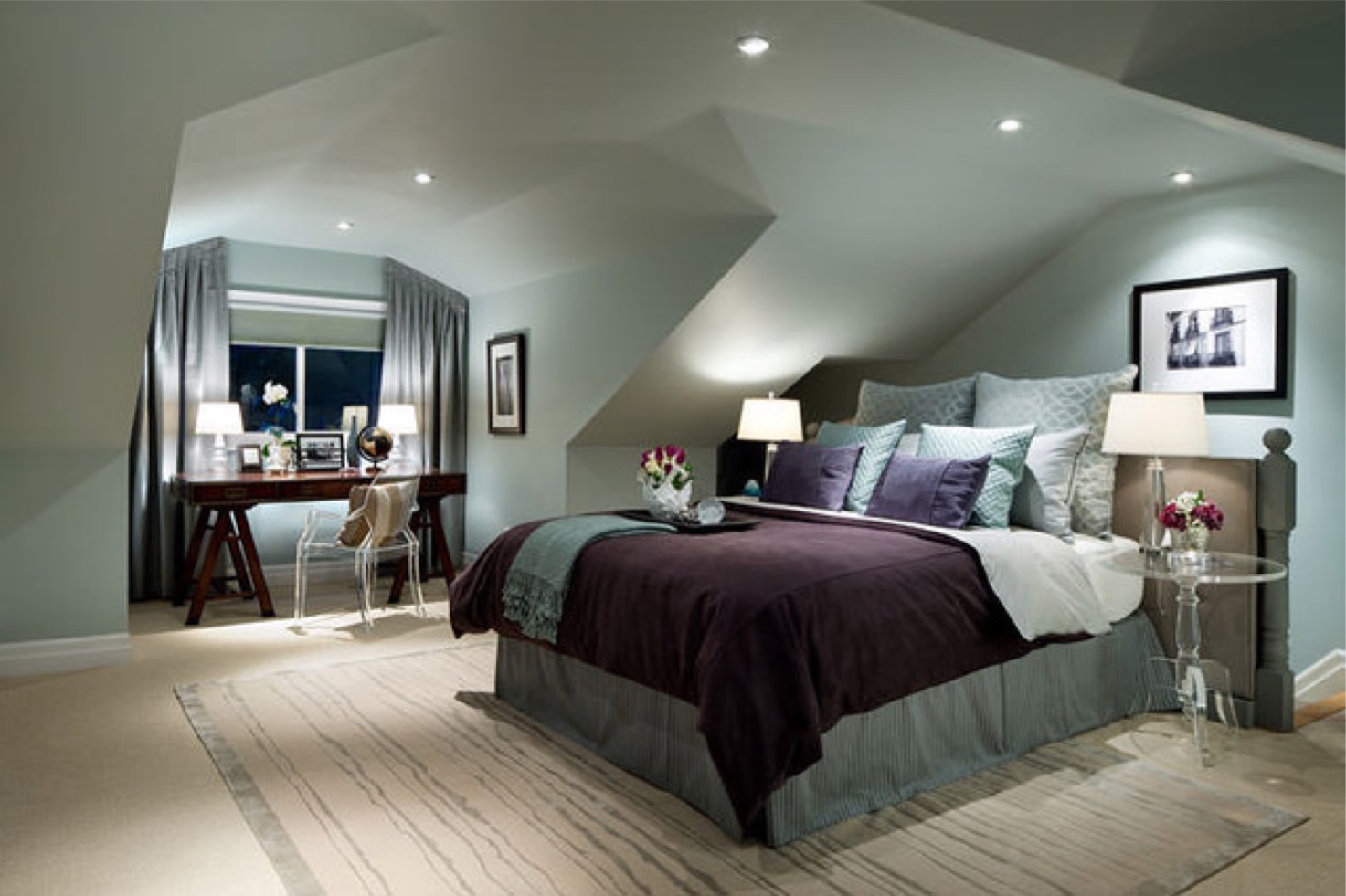 Need more space? Have you considered renovating your home to include an attic bedroom? If you have the room, remodeling an attic to create a spare room is a smart investment and may avoid lots of zoning and easement concerns that would come into play if you were adding on a traditional bedroom. According to Remodeling Magazine, an attic bedroom conversion, that includes a small bath, retains 77% of its vale when it comes to resale.
Here's what you need to know to consider remodeling your attic:
Building Codes
Ask your remodeling company what local codes will affect your project. In general, 7 feet 6 inches high over a minimum floor area of 70 square feet is the ceiling code requirement. Any shorter and you won't be able to renovate it into additional living space.
Joist codes: The joists must be able to support the additional weight of the remodeled space. The rafters need to support lighting, drywall, HVAC, electrical and plumbing systems as well.
Egress codes: Usually you need two exits in a bedroom—a door and a window, but an attic bedroom requires one other point of exit–access to a staircase to reach the level beneath. Building in an escape ladder to the ground is also a good idea.
Watch out for trusses
If your attic has a nice open space in the middle where you can stand, it probably can be converted into a bedroom. But if you encounter trusses—the W-shaped framing that supports the roof—you may have a problem. You don't want to cut through, alter or have to shore up the structures that are literally keeping the roof under your head.
Other systems you'll need:
Electrical-See if additional breakers will be needed for the increased load of your attic bedroom.
Plumbing-Cut costs by locating a new bathroom for your bedroom close to the main "stack"—these are the large pipes that carry wastewater to your septic tank or sewer. This will reduce the length of pipe you'll need to run between the toilet, shower and sink and the stack.
HVAC-An HVAC specialist will know if a forced air blower can move around enough air to cool (and heat) your attic bedroom. Otherwise, baseboard heating and a window air conditioner might do the trick.
Access
That attic ladder doesn't count as access under building codes. You need to install a proper staircase. Perhaps you can build one by converting a closet in the bedroom below and make up the storage space under the new staircase. Straight run staircases take up the most room; spiral staircases the least. Or consult with your remodeling company to see if local zoning/home association rules allows you to put up an exterior staircase.
If you are wondering if your home can support an attic bedroom renovation or have any other remodeling questions, please call us today at Cornerstone Builders. We are happy to come give you benefit of our years of experience by offering you a free consultation.