Crown A Room With Molding
Dec 16, 2015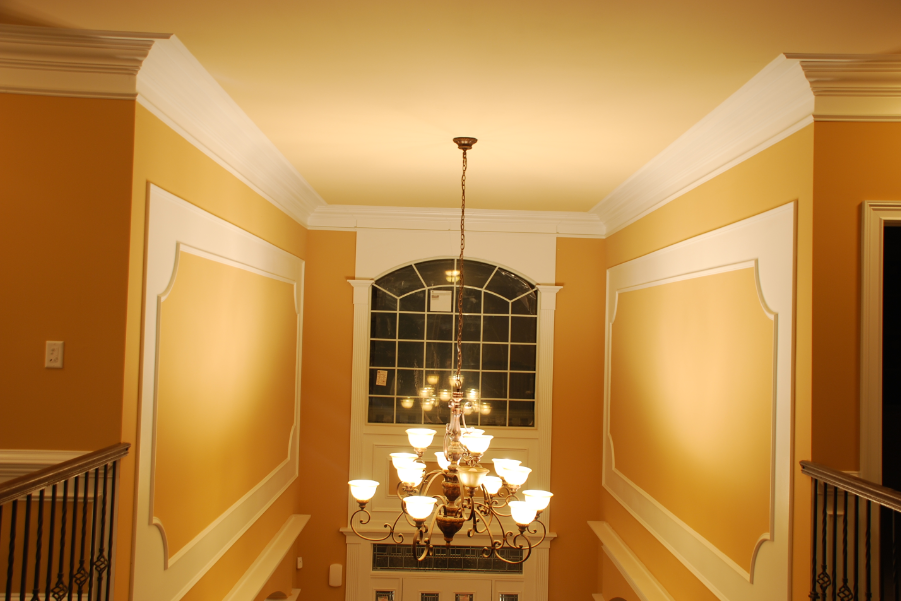 Crown molding adds a touch of elegance to every room and since today's crown moldings come in lots of materials and plenty of finishes, why not make this visual element part of your home remodeling?
Traditionally, crown molding has been made of wood that can be stained, painted, or left natural. Your experienced Cornerstone Builders installer will make sure to use flexible caulk at joints and seams to combat Southwest Florida's famous humidity.
But wood isn't the only material available for your crown molding renovation. Here are some other types of crown molding to consider:
Lightweight polyurethane crown moldings are available. They can be cut and nailed like wood, but they won't split or crack. Most come with a factory-applied primer finish and are ready to paint any color you choose.
Made for use with stamped metal ceiling panels, crown molding made of tin or aluminum is lightweight and works great in a renovation. Pre-formed corners eliminate the need for complex miters, so every joint is perfect. Metal crown molding comes pre-finished or can be primed and painted to match your decor.
If going green is your thing, crown molding can be made from reclaimed timber. Such salvaged material is taken from old buildings or can be found at surplus yards or even antique shops, means no new trees are harvested and such material is spared from further filling up our landfills.
Plaster moldings grace beautiful older homes like Thomas Jefferson's Monticello but modern plaster molding doesn't have to be all about the classical. New twists include shapes (like scrolls, leaves and herringbone) and textures (rough, dotted, pitted) that take molding from the mundane to the magical.
To go even more high tech, lighted moldings create an ambient glow and offer soft light around traditionally shadowed parts of the room at ceiling and/or baseboard. It can be installed in a two-piece system so that the lower molding has the lights and they project upward, lighting the upper piece.
Molding can also do more than look pretty. It can be used to hide cables, audio and communication wires in any room. Hollow PVC crown molding lets you run new wire in your home without having to rip out the drywall during the renovation.
Last but not least, fill an outdated plant shelf above your kitchen cabinets with a three-piece crown molding installed to fill the space above the cabinet. It ups your cabinets' game very simple and gets rid of that old dust-catching space.
Crown molding can play an important role in your whole house renovation, bringing a touch of creativity with very little expense and finishing a room off perfectly. Contact Cornerstone Builders today to have one of our designers come, `discuss your remodeling project with you and design the ways in which to "crown" any room in your home.