Explore Different Cabinet Door Styles
Jan 07, 2015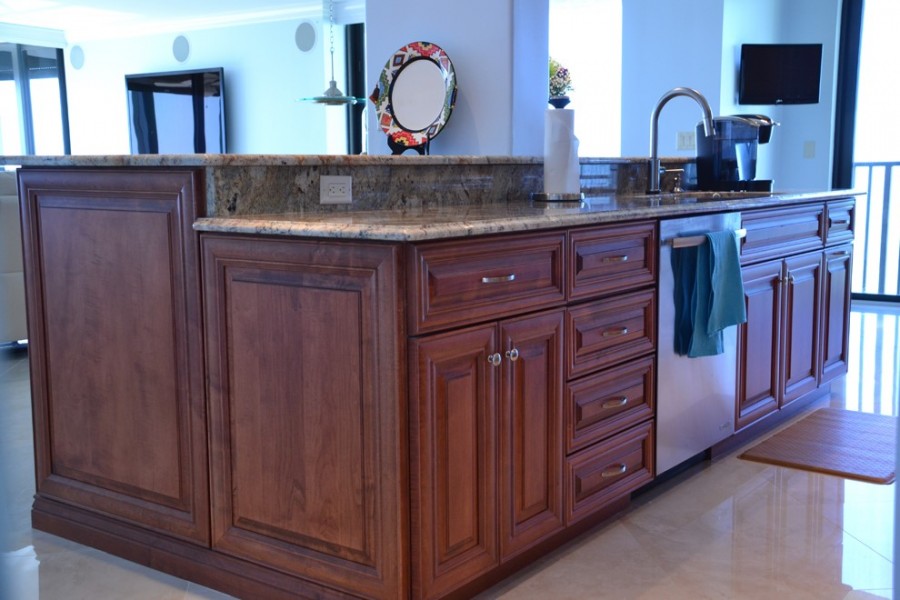 Square Cabinets with Raised Panels
Cabinets take up most of the wall space in a kitchen and really dominate the look of the room. Besides the finish, material, and color of the cabinet, it is important to decide what style of cabinet door will match your remodel design the best. With inspiration from Kitchens.com and Better Homes & Gardens, here are some common choices:
Raised or Recessed?
You can choose between a Raised Panel and a Recessed Panel. A raised panel is usually adhered to a cabinet door's frame and has an elegant, routed edge. Raised panels are usually between 1/2" and ¾" thick. Recessed panels are flat and pushed back from the frame (like a picture in a frame) to give a more simple look.
Slab
Usually found in modern kitchens (and sometimes in traditional) slab cabinet doors are very contemporary and have no panel. They offer clean lines as they are made from a single slab of material (metal, wood, other).
Arched/Cathedral
Great for country or cottage kitchens, a round shape or arch at the top gives a regal, traditional look that goes well in kitchens with a lot of wooden detailing. If you already have a lot of detail in your remodeling plan, these are a great choice.
Square
Square cabinet doors are quite simple but can be customized with a raised or recessed panel. They really work in any kind of kitchen, especially modern and traditional.
Glass-Front
It's a good idea to have a simple frame and minimal hardware on these cabinet doors as the point is for the china, dinnerware, or collectibles inside to draw the most attention.
Beaded-Board
This cabinet style is often used in a recessed panel and is great for a classic country look. It's definitely a more casual style and usually consists of a panel with vertical lines.
We hope this article helped you in determining which style of cabinet doors fits your kitchen remodel and your style of living the best. The team at Cornerstone Builders of Southwest Florida is here to help you choose and build your prefect cabinets. Contact us here today to explore our many cabinet options!