Functional and Sustainable Elements for Your Kitchen Remodel; Less is More Part II
Apr 17, 2015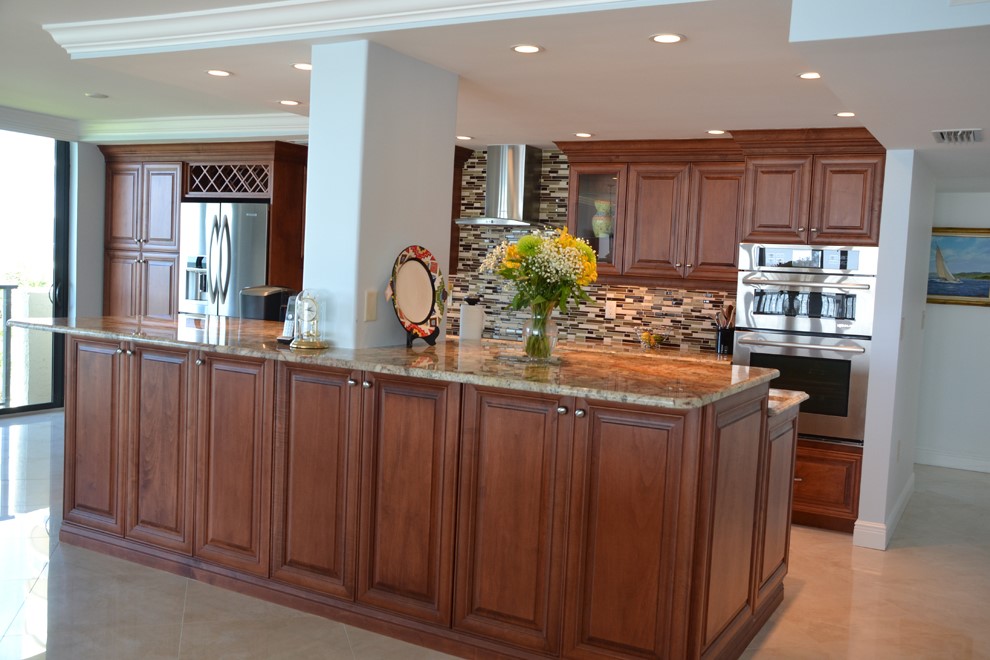 Continuing with our Less is More theme from our last post, let's talk about some elements of your kitchen remodel that can be made more functional and environmentally responsible and what you may want to keep in mind.
Where did it come from and what is it really?
Keep sustainability in mind throughout the cycle of each product used in your kitchen remodel. What are the manufacturing methods? Is the packaging minimal or even reusable? Is it a fair-trade product in terms of sourcing and labor?
Reduce outgassing and chemical hazards in your kitchen remodel by using environmentally friendly glues, varnishes, and paints.
Appliances
There are a lot of energy-efficient options that offer more and better features to your kitchen remodel. Smaller appliances now have the capacity of larger units. A few options: dual convection/microwave ovens, induction cooktops, fridge and cooking drawers, and water-saving dishwashers.
Lighting
Choose energy efficient lighting for your kitchen remodel. Incandescent are often replaced by halogen bulbs, and now LEDs due to their cool-burning clean white light- perfect for focusing on task areas, under cabinets, and inside glass-front cabinets. The trend in lighting is customization-having multiple sources such as task, overhead, and accent, and dimmers to help with energy savings and ambiance. Chandeliers are still elegant and can include dimmable CFL bulbs.
Flooring
Use natural, sustainable materials like bamboo and cork. Bamboo is considered a renewable resource since it grows so fast and cork does not harm the tree when harvested. Make sure any hardwoods were manufactured with sustainable practices. Having radiant heat under your porcelain or tile floor can make you feel cozy while actually reducing the overall heating cost of your home.
Sinks
Sinks with stainless steel counters on each side can act as drain-boards or work surfaces-a great place to defrost your steak. Accessorize your sink with built-in cutting boards that can be used for work surfaces and wire racks. Apron-front sinks (with their front panel exposed) can be a great way to show a glimpse of stainless steel.
From temperature to humidity levels, to lighting, there are so many high-tech options available for your kitchen remodel. Built-in computers, TVs, entertainment units, and appliances have made the kitchen the most technically advanced room in our homes.
Contact the professionals at Cornerstone Builders of Southwest Florida to start designing your functional kitchen remodel. Contact us here today!