Functional Design for Your Kitchen Remodel; Less is More Part I
Apr 16, 2015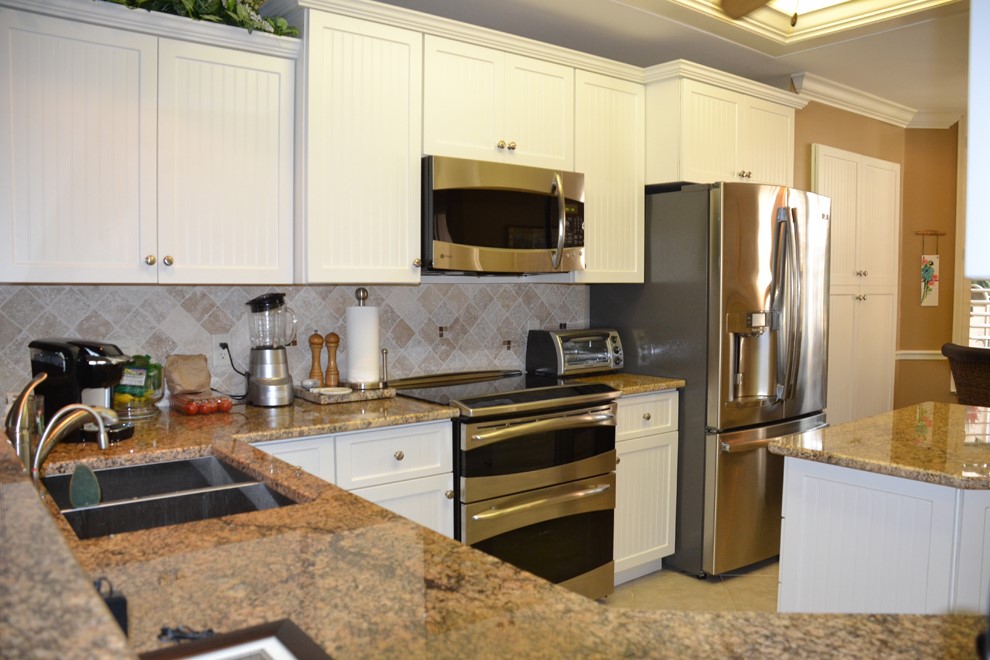 Functionality is key in this era of our day-to-day lives and trends in kitchen remodel styles are no longer an exception. We agree with Style at Home that less is more; and we're not tolerating wasted space. We are finding the beauty in the more simple and efficient designs-even in our more traditional homes.
This new awareness is stemming from the current findings and happenings of the world around us. We are seeing the effects and tolls that we take on the environment just to have something that looks pretty but does nothing for us, and have decided that is not the way to go. We're now considering our environmental impacts while planning our kitchen remodel.
We're taking notice of the entire life of a product, from a raw material, through manufacturing, and finally disposal. We're asking questions like, "how long will this last?" and, "where did this come from?" However, this does not mean that our kitchen remodels are getting stale or boring — we're opting to play with natural textures and materials, and bold shapes and colors.
What Design Choices Can Help You Stay On-Trend and Functional?
Materials
Go for natural colors and finishes in your kitchen remodel. We're seeing a spectrum of greys, whites, greens, and yellows-especially in the way of countertops. Let your woodgrain show! We like those rough edges and don't be afraid of the honed stone finishes-especially with soapstone and slate. Keeping it durable and natural can often amount to rustic chic.
Have No Fear with Color
Be bold and don't rule out primaries (red, yellow, blue). Use them in one element of your kitchen remodel as to not overwhelm the space (like an accent wall). Electric and bright colors are no longer just for a child's playroom. Have fun and use them to make the space joyful and inviting as the kitchen is often the hub of entertainment in our homes. Bright countertops and cabinets are an option as well.
Maintain Some Sheen
Inspired by Europe- high-gloss finishes that are highly reflective offer a touch of luxury to your kitchen remodel. Think glass tile backsplashes, stainless steel, or a high-gloss finish on a natural slab of granite for your countertop.
Monochromatic with Clean Lines
We're seeing less crazy patterns and excessive moldings and cleaner, slick lines with all-white/black kitchen remodel designs.
Hidden Appliances
Our refrigerators do not have to jut out into our maneuvering space. We can plan our kitchen remodel to maximize storage capacity and even cover our appliances with cabinet fronts to really make them blend.
Cornerstone Builders of Southwest Florida is well-versed in all elements of kitchen remodel functionality. Contact us here today!