Happy Holidays from Cornerstone Builders SWFL! Get Inspired to Color Your Remodel Plan
Dec 25, 2014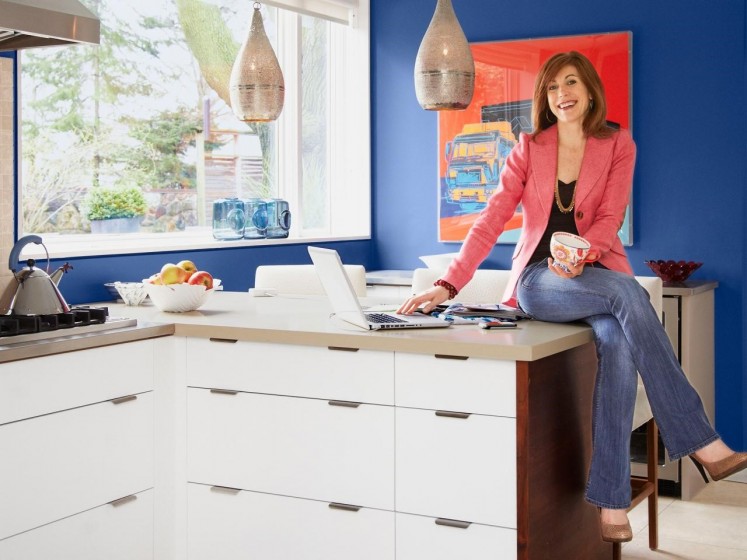 Picture by HGTV Magazine
The color of a certain space can impact our mood, spark a memory, and affect our level of comfort. If you are getting ready to remodel your home, it's a good idea to think ahead, as color can be just as important as structure.
We don't know who set them, but we know there have always been certain unspoken "rules" when it comes to coloring our homes. "Keep it practical, don't go too bright, and make sure your color choices are pleasing to the masses," are just a few.
Whose house is it anyway? If you are making the move to remodel your home, it's certainly possible to make your color choices as customized as your structural choices. After all, don't we all have the right to enjoy our space our way?
We came across a photo compilation on HGTV that inspired us to think outside the box when it comes to planning the color scheme of a remodel. We admire designer, Sarah Richardson's fearless contrasts and bold color choices.
Having painted each room in her home a different color, Sarah comments on how she made so many bright and bold colors work cohesively; "Because every room features a bold color, you're not caught off guard as you move through the house."
Sarah balances her bold choices with neutrals such as beige countertops or cream cabinets. If your vision for your new space is full of color, we recommend taking balance into account when planning the textile choices for your remodel. She packs in all of her color choices by utilizing accent walls and gives a great tip to choose a color that already exists in the room (maybe on a piece of fabric). Accent walls have been a trend for the past decade; if you like this look, consider adding an accent wall to your remodel plan
.
Planning a kitchen remodel? Sarah believes that the kitchen is a great space to play with the most daring of your color choices. Kitchens often have the least wall space, limiting the color's ability to be overwhelming.
Call Cornerstone Builders of Southwest Florida to compliment your color choices with endless opportunities for your kitchen remodel. Get your transformation started by contacting us here today!