How to Bring Your Home Back to Life
Aug 23, 2016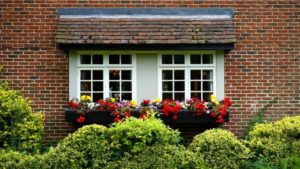 Remodeling horror stories may be common but they do not have to be. Understanding everything that will be involved in the home remodeling process can help you to properly plan and avoid the common pitfalls. This guide will assist you through your home transformation and help you to get the most out of the process.
Is it worth it?
Before making calls and plans, you should consider how you use your home. This can help you to prioritize the areas that are most beneficial to you. You would not want to remodel an office if you barely use it. Perhaps the unused rooms and areas can be put to better use?
Plan your remodel based on your budget
A home remodel opens the door to endless possibilities. It can be very easy to decide on what you want to do but harder to work it into your budget. Careful consider what it is you need and budget accordingly.
Choose the best contractor for your specific needs
A contractor with many years of experience in the designs you want to explore is an obvious choice. The team that you employ should be able to listen to your needs, be budget watchdogs and creative problem solvers.
Figure out the timeline with your chosen contractor
It can be difficult to live in a home that is under construction. This is why knowing the time frame of the project and how long each area of the home will take to be complete is important. You can then make arrangements around the proposed schedule.
Find out what paperwork is required
There can be a variety of zoning issues and permits that need to be completed in order for the remodeling to begin. Find out what you need based on what work you are having done. The contractor will usually help you understand everything you need.
Plan for the unforeseen
There are several unforeseen issues that can occur such as supply shortages, equipment malfunction and miscommunications. Double check all the plans and the work as it is being carried out to ensure that you catch the problems early.
Keep the project on track
Talk with your contractors to ensure that schedules are being stuck to. While problems may occur, continual communication with your contactors can help to ensure that the work is being done in a timely manner and not going over budget.
Remodeling can be an overall good experience with the right team working on your home. Keep reminding yourself of how fantastic the finished project will when it is finished.