How to Turn Your Basic Kitchen into a Custom Kitchen with Ease
Aug 23, 2016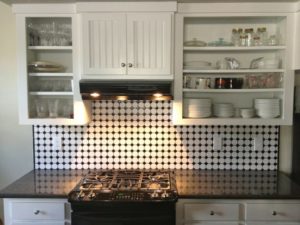 Many homeowners become stuck in a rut when they decide to remodel their kitchen. While some collect photos of their dream kitchen others may look at new appliances. While you have to start somewhere, knowing the entire process that you have to transverse through can help you to set realistic goals and ultimately get your dream kitchen faster.
By following this guide, you can understand what needs to happen for you to remodel and old, dull kitchen into a stunning, unique kitchen.
Consider what you need
To begin, you should consider what your specific needs are. How many people are you cooking for and gather in the kitchen? Is the kitchen big enough or do you need more space? Consider your appliances such as your stove and fridge. Are they adequate for you and your family's needs?
Planning and research
Do you feel like you are ready to begin your project? The formulation of a preliminary budget and the scope of work to be done is your first step. The budget and scope of work is not something that has to be set in stone as they will both likely change somewhat during the course of the project. This is usually due to discovering new information and reconciling it with what your budget it. The entire process should be seen as educational as no one is expected to know everything involved in the renovation.
Find a suitable contractor
Even if your plan is to do it yourself, you will still likely need the assistance when it comes to the building of your cabinets or the electrical work. An established and experienced contractor is always advised when it comes to work on your home. Having a professional step in can help with much of the work that goes into remodeling a kitchen such as choosing fixtures, permits, ordering appliances and even helping you set up a temporary kitchen.
New kitchen design ideas
The first new kitchen design trend that we will look at is the Transitional Style Kitchen. It combines elements of the contemporary and the traditional style. The Shaker Style Kitchen is another trending design that finds a place in the broader transitional style kitchens. It is based on a minimalist look that is less modern and more traditional with simple, clean lines and minimal clutter. Another popular design is the contemporary style. According to the National Kitchen and Bath Association, the contemporary style is a close second to the transitional style.
Whatever you decide on, experienced contractors are ready to help you make your dream kitchen into a reality.