Inspiration; Four Kitchen Design Styles
May 14, 2015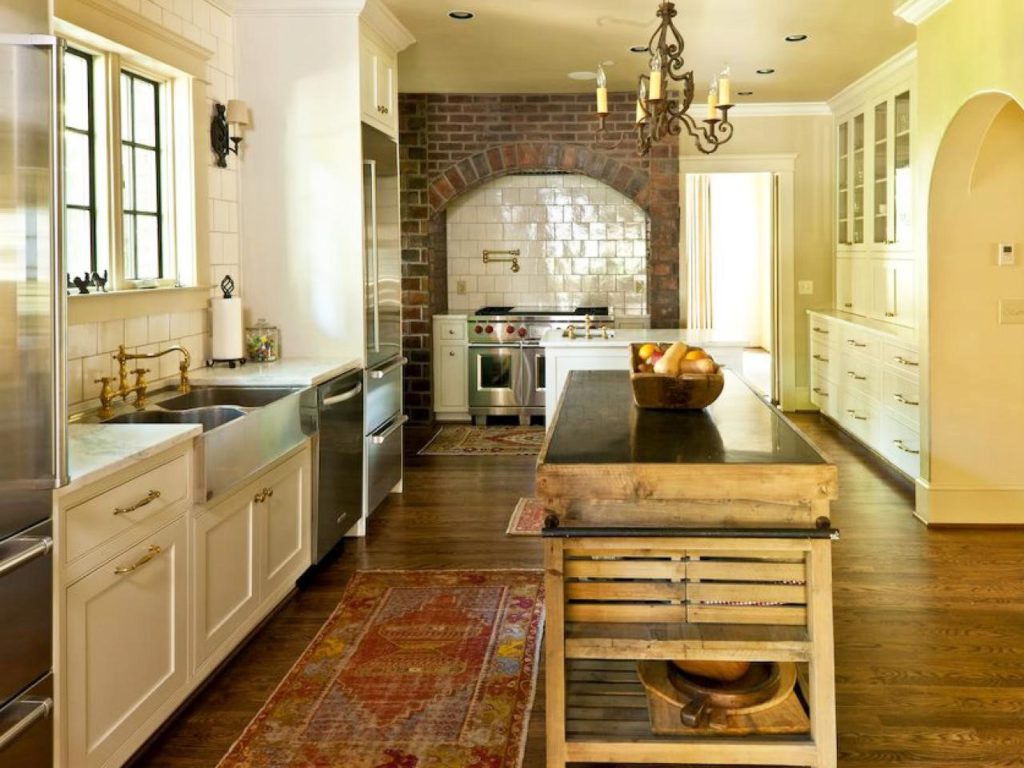 Kitchens these days are central to both everyday living and entertaining for special occasions. That being said, your kitchen design should be a reflection of your own personal style.
Country Farmhouse
Country kitchens have an open, comfortable, and inviting feel to them. They look lived in, with many different materials and mixed finishes. Colors in a country kitchen are mixed rather than matched, with pops of primary reds, yellows, and blues to compliment varying weathered tones of pale yellow and cream. It can be fun to find the furniture in a country kitchen design as old farm tables, copper basin sinks, and other items can be found at flea markets and old antique shops.
Modern
Very close to being the opposite of the country kitchen, the modern kitchen is sophisticated and streamlined with most items being tucked away and plenty of sleek finishing. Think shiny and high-tech, with exotic woods in place of fabrics. Give a more current representation of this kitchen design with polished wooden seats and classic midcentury stools.
Cottage Charm
One of the first words used to describe a cottage is cozy. So whether your cottage kitchen design is planned to be large or small, it should feel cozy. Their finishes are not refined and their accents look homemade. Cottage kitchen designs work well for collectors of knick-knacks and other offbeat decorations. Enjoy monthly trips to the flea market, as clutter only makes this style more whimsical-just don't get in the way of yourself or kitchen safety. Appliances in retro colors or white work best.
Contemporary
The contemporary kitchen design is one of practicality. Materials can range greatly from sleek finishes to rough and weathered. Mix and match the new and polished with the old and casual. It's now more common to cook in front of your company, rather than behind closed doors, so a contemporary kitchen should have plenty of space for guests to make themselves comfortable while they interact with their hosts. Match gourmet equipment with lots of open space and casual seating.
Let Cornerstone Builders of Southwest Florida match your kitchen design to your style of living. Contact us here today!