New Tile: A Simple Update to Make a Big Difference
May 01, 2013
Tile has made its way up from the floor to becoming a key accent piece in both kitchens and bathrooms. From a ceramic tile kitchen backsplash to coordinating tile pieces in your shower and bathroom floor, new tile installation is a very attractive option for a simple update to your home.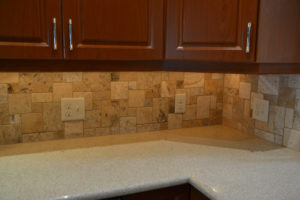 Kitchen Tile Backsplash Ideas
When you add a tile backsplash to your kitchen, you're getting a unique look that's all yours. With so many different tile choices, no two kitchens with tile backsplashes are alike. If you're going for a more modern look, stainless steel tiles will be a great option to enhance those stainless steel appliances. To give your kitchen more of an elegant and ornate look, you may want to try natural stone for your kitchen backsplash.
That's the beauty of kitchen tile backsplashes – each can be styled and created to match your personal taste.
Shower Tile Design Tips
When choosing tile for your shower, there are a few different things to keep in mind. The first tip would be to keep cleaning your shower in mind. Should you choose to go with smaller tiles, you will have to put more effort into scrubbing. However, should go with larger tiles, cleaning may be slightly easier.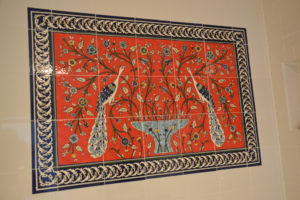 Sometimes, deciding between different tiles can be difficult. If you find two tile designs you love, consider using both. However, choose one that you'd like to use for most of your bathroom or shower and then let the other one become the "accent" wall. It's a simple way to have it your way!
Cornerstone Builders of Southwest Florida: Worry-Free Tile Installation
If you're considering replacing tile in any part of your home, you may be concerned about the quality of work. At Cornerstone, we employ professional tile installers that will ensure the WOW factor you're looking for!
When we install tile, we are sure to take all the necessary steps to ensure that it will last. Too often, tile is poorly installed and doesn't last through the weather we have here in Southwest Florida. We don't work too fast – we get the job done in the amount of time necessary to ensure 100% satisfaction from our customers. We want to give you a shower or kitchen backsplash that will WOW you and your guests for years to come!
If you're looking for tile installation in Fort Myers, Naples, or all of Southwest Florida, contact us today!