Now is the Time for Your Kitchen Remodel
Feb 23, 2015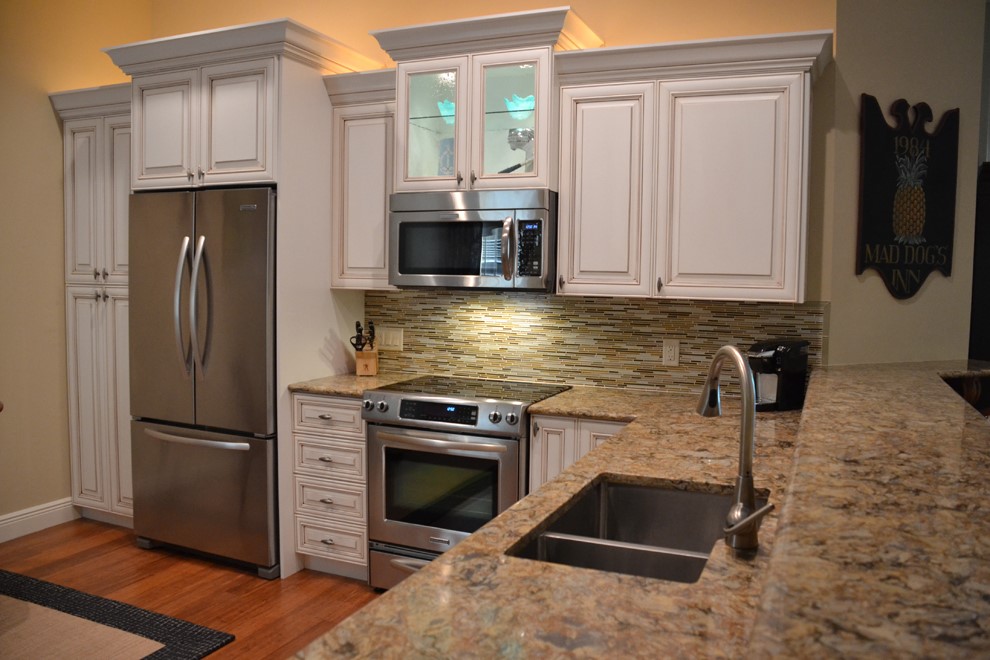 With the recent downturn of the economy and uncertain future, people have been reluctant to let go of their money for projects that are any less than essential to their well-being, like a kitchen remodel. Janice Butler wrote a great article for Consumer's Voice about why the recent economic conditions have actually made this window of time the best time for a kitchen remodel.
Kitchen remodel companies and raw-material suppliers realize this and compete with eachother even more for a small number of possible projects. Companies know that if they raise their prices at this time, they risk losing more business than their competitors.
These conditions also require businesses in the kitchen remodel industry to advertise with deals and promotions that they more than likely wouldn't offer in a stable economy. The best time for your kitchen remodel is when these companies are competing the most for your business, therefore dropping their prices.
We've been happy to see that the economy is now starting to rebound in many areas of the country, especially in construction, which means that kitchen remodel businesses are getting more projects, raw-material suppliers are busier, and both are comfortable enough to raise their prices. This means that your window to snag that great deal for your kitchen remodel is quickly closing.
And think of all the pent-up price raising that they are waiting to unleash. You can bet that they will be trying to make up for those years of unprescedented deals and promotions we mentioned earlier. So, we may see the cost of an average kitchen remodel jump significantly. Some small kitchen remodel businesses will be reluctant to change their pricing to remain competitive while the other companies raise theirs. This will only hold for so long as their suppliers will be raising their prices.
There are plenty of other reasons besides pricing to get started now. Keep in mind that interest rates remain historically low and there are a lot of financing options out there right now. Also, with prices this low, you will be maximizing your return on the investment of your kitchen by adding value. A lot of people decide to wait until they are selling to remodel their kitchen, and then have a beautiful kitchen that they have to leave behind. If this is your situation, why not start now and give yourself time to enjoy it? There is also less of a risk that you won't like the outcome now that remodelers have technology that can actually allow you to see what the finished project will look like.
Get your dream kitchen now with Cornerstone Builders of Southwest Florida! Contact us here today!