Your Energy-Efficient Kitchen Remodel
Feb 24, 2015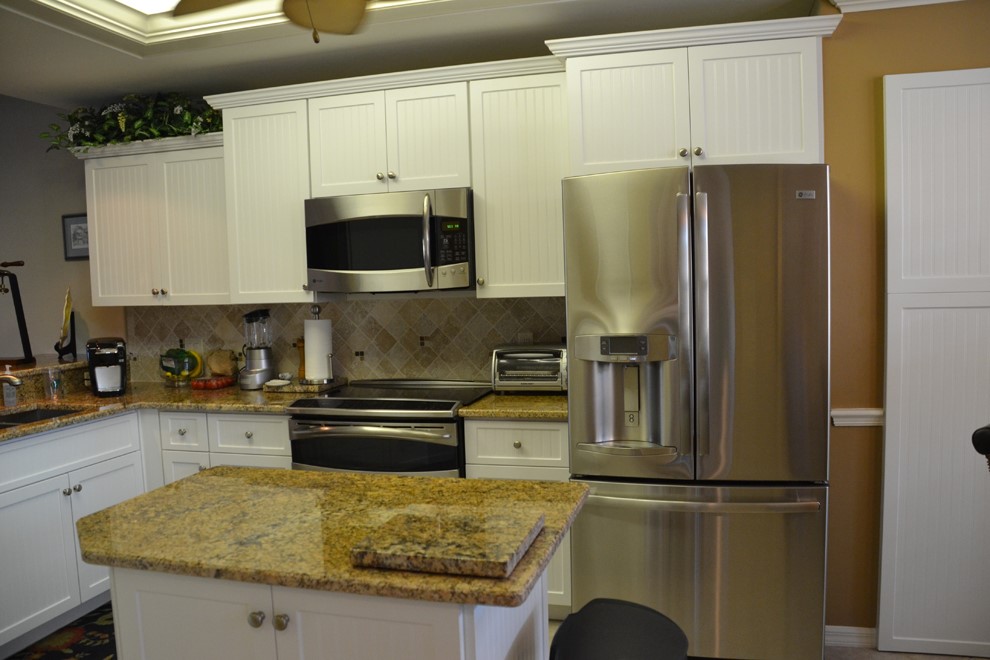 According to the US Department of Energy, the majority of your home's energy usage occurs in your kitchen and bathroom. Making your kitchen remodel energy-efficient is often a matter of educating yourself, choosing the right professionals to work with, and choosing the right products. Kitchens.com recommends maximizing energy-efficiency in your kitchen remodel by considering the following:
Doors, Windows, and Skylights – Make sure the weather stripping is in good condition. If you're getting new windows altogether, choose double paned, argon gas filled, or low-e glazing.
Insulation and sealing – The areas around your windows, doors, and ducts can leak copious amounts of air. If that air was conditioned or heated, it could mean a lot of lost energy and dollars. Add proper insulation to your walls as well – do not skimp here.
Heating and cooling equipment – Determine the best option for your lifestyle. Do some research on central and individual air conditioners, dehumidifiers, ceiling and ventilation fans, boilers, and furnaces.
Appliances – Choose a high-efficiency dishwasher and refrigerator. Look for the blue Energy Star logo when shopping, and the black and yellow Energy Guide label.
Light bulbs and lighting fixtures – Use dimmer switches and occupancy sensors, and fluorescent rather than incandescent bulbs to avoid light energy waste.
Energy-efficiency is not always going to cut the cost of your kitchen remodel up front, but the right decisions will ensure long-term savings on your utility bills. The cost of products and installation can also be offset by tax rebates. It is a small price to pay when considering the environmental impact that just one inefficient household can have on the environment. Your kitchen remodel might be the start of a personal green movement.
You can find more information about being environmentally responsible and implementing energy-efficiency at http://www.energystar.gov
.
Call Cornerstone Builders of Southwest Florida today to plan for your energy-efficient kitchen remodel. Contact us here today!