Organization Tips for Your Kitchen Remodel
Apr 27, 2015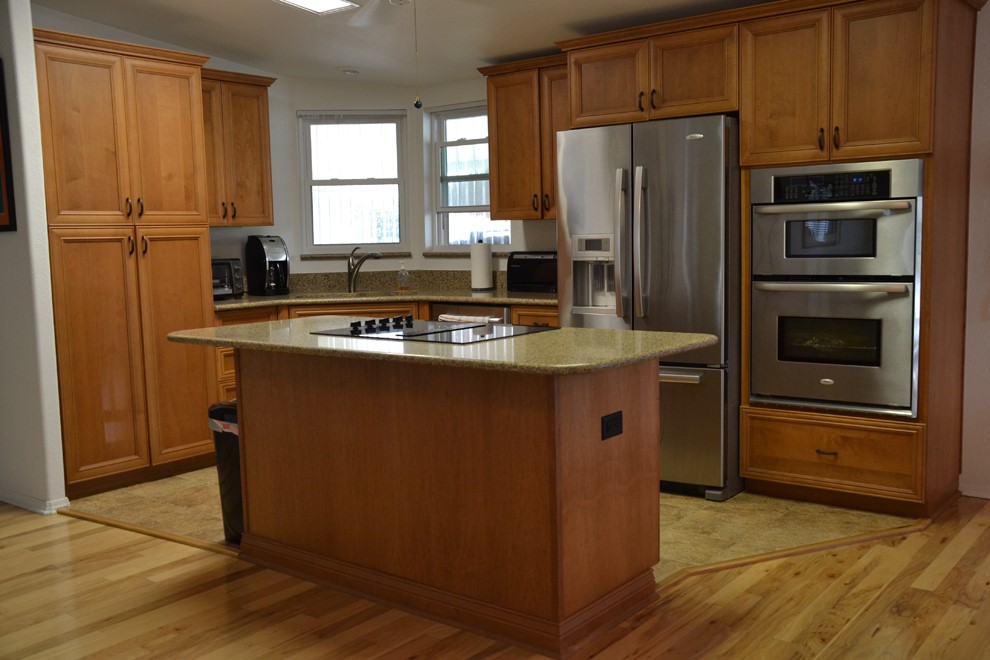 If your kitchen remodel is limited to a small space, it is vital to have a plan for organization to eliminate clutter. Use these tips from Style at Home.
Kitchen Organization Tips
Take a day to clean out all of your cabinets and cupboards-donate any strange cans of something you will never use.
Opt for sliding racks rather than static shelving when planning your kitchen remodel. You will have instant access to the items inside instead of having to dig or reach over other items.
Incorporate dividers into your kitchen remodel. They can be removable to change with your storage needs. This can help with drawers full of small objects.
Only include open shelving in your kitchen remodel plans if you know that you will have items that look good together-beautiful china, cookbooks, etc. Keep the cookbooks off of the counter to avoid splattering and free up space.
Incorporate wire shelving or pullout units in your kitchen remodel for use under your sink.
If you're planning on having a small pantry in your kitchen remodel-use a hanging plastic see-through shoe organizer to store self-contained items spices, cans, or boxes of pasta. Or have your remodeler incorporate shelving on the inside of the pantry door. This will especially help to always find spices in the same place.
Plan your kitchen remodel by dividing it in stations, leaving space for all the activities and appliances you will need for the activities done in each station. Leave space for the items that you use the most to be stored closest to those stations. Similar items should fit in the same drawers or cabinets and organized by size Ex. Pot lids.
You'll want to group food items by category: baking goods; cereal; condiments, etc., and have them stored in the appropriate spaces, within reach from the appropriate station.
Include a spot to store a deep bin for storing Tupperware and other storage containers. File them away according to size. Do the same with the lids.
Leave space for a hanging rack for pots, pans, and lids.
Plan your bathroom lighting with one of the professionals at Cornerstone Builders of Southwest Florida. Contact us here today!