Remodeling or Building A Nursery
Jul 21, 2015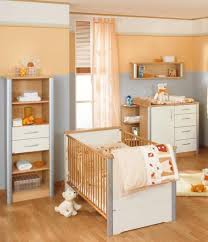 Little one on the way? Planning and dreaming about the baby to come is one of the joys of new parenthood, but if your plans include something concrete, like Remodeling or renovating an existing room or add one on to make a nursery for that bundle of joy, read on. Here are some practical tips to think about wen remodeling or building a nursery are some tips to make it beautiful and modern:
Let in lots of light: Put in as many windows as the plan will allow and make them big. The baby's first glimpse of the outside world will be out of those windows. Install dimmers on the ceiling lights for those nights of rocking baby to sleep and consider a wireless sound system for lullabies or white noise to help settle a fussy baby.
Make the ceiling a mobile: Parachute silk, draped like Arabian nights, a faux finish painting of clouds or the night sky or a colorful chandelier give baby something to ponder all those months on his or her back in the crib. Come up with the idea yourself or ask Cornerstone's design team for help and make whimsy a wonderful part of the nursery.
Save space: If you are remodeling a small room as a nursery, consider built ins that do double duty. An open bookcase can serve as toy shelf, clothing storage and, with a reinforced drop down, a changing table.
Add interest: Use crown molding to separate spaces in the room and paint above and easy clean paneling below. Or make a space low enough for a child to reach covered in chalkboard paint so it does double duty or a built in easel with replaceable paper so the child has somewhere he or she really can draw on the wall!
Keep an eye on things: You may want to install a wireless baby monitor and/or recording camera so that you can remotely keep an eye on the nursery while you work in another part of the house. A built-in baby gate at the door makes the entire room a playpen.
Safety is paramount: Do baby proof the nursery windows with decorative safety gates as baby will be able to crawl out of them before you know it. Since you are remodeling or doing new construction, consider putting electric outlets high out of reach of little hands or even hidden in custom cabinetry. Make some of that cabinetry lockable to store breakables, medicines and other things that have to do with baby, but need to stay out of grasping hands.
Building or remodeling the perfect nursery is a project we love working on at Cornerstone. Please call us to start planning this or your kitchen, bath or general remodeling project today.