Safety in the Bathroom
Jun 15, 2018
Your bathroom should be a place you can relax and enjoy a hot shower or bubble bath, not a place that you might injure yourself. As you design your dream bathroom it is important that you keep safety in mind. Here are some suggestions about how to make your bathroom a safer place where you can easily unwind or get ready.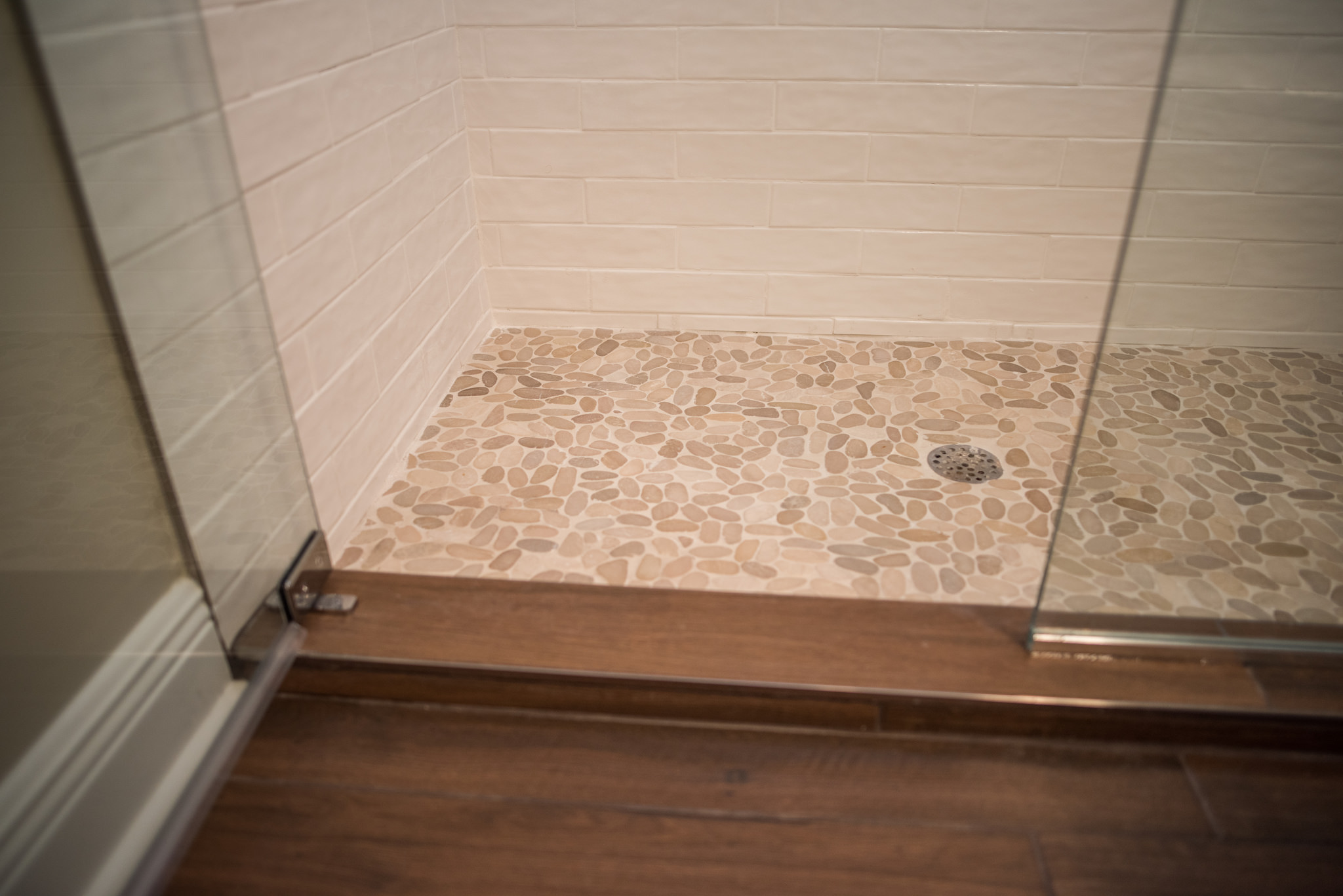 When choosing a tile for your new shower, keep the size of the tile in mind to prevent slipping. Cornerstone designer Donna recommends choosing a tile that is no larger than 3 inches by 3 inches. With all of the water, soap, and shampoo that is used in the shower you want to reduce your chances of slipping and possibly hurting yourself.
If you are considering a glass shower door or enclosing your shower in glass, you want to make sure the glass is thick enough. Donna recommends a thickness of a half inch if the glass is going to be in the form of a long panel. This stabilizes the glass and reduces the chance it will shatter if you slip and fall into the glass.
Another important safety feature that is sometimes overlooked is a grab bar in the shower or by the bathtub. Donna advises installing a grab bar that is 12 or 24 inches long to maximize stability. Grab bars are often associated with the ugly, grey bars in hospital bathrooms. Fortunately, design has come a long way and you can integrate grab bars in your remodel without compromising the look you are wanting to achieve.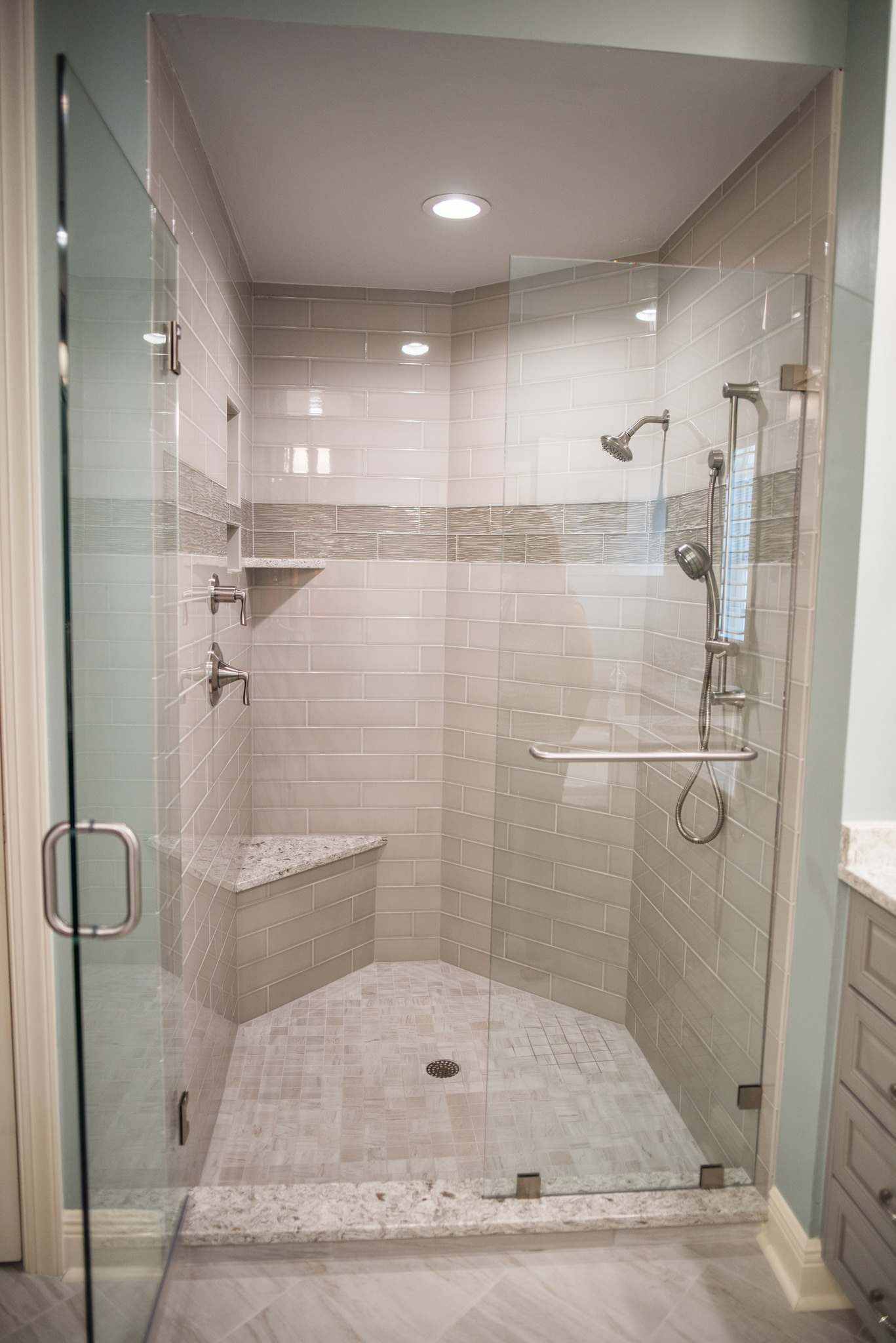 Your bathtub can be a wonderful place to relax, but it can also be very slippery, creating the potential for a fall. You may consider having non-slip strips added to the bottom of the tub. To prevent falling when getting in or out of the rub, you may want to choose a tub that you can easily walk into using a door instead of having to step over the side of the tub.
Toilet heights should also be considered. A higher toilet seat makes it easier for you to get on and off of, reducing the risk of a fall. It's also a more modern look, adding to the value of your home.
A rug may look cute in the bathroom, but it also creates another fall hazard. There is a chance that you will trip over the rug or it may move when you step on it, causing you to fall. Instead of a rug, consider decorative tile that will give your bathroom that extra pizazz you want or getting rubber, anti-slip pads to go beneath your stylish rug.
Your bathroom design doesn't have to be boring to be safe. A high-end, sophisticated look can still be accomplished with safety features included in your design. When designing your dream bathroom, be sure to ask your designer about these safety features. We'd love to help you!
To begin creating the bathroom you've always wanted, contact us online or schedule an appointment to meet with one of our team members.