The Three-Quarter Bathroom Remodel
May 26, 2015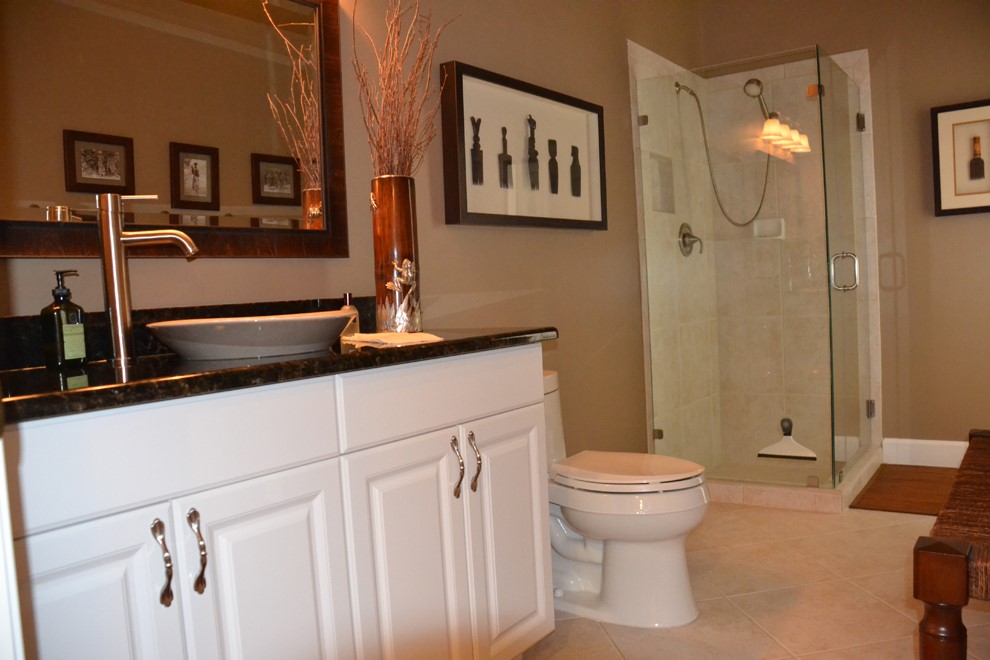 We've all either had or have heard of the half-bath…but what if your bathroom remodel requires something in between the half and the master bath? Maybe you have guests that stay overnight often or you just need a secondary bathroom at times. HGTV let us in on the Three-Quarter Bathroom-a bathroom focused on utility.
Just because it is basically a toilet, sink, and shower doesn't mean your three-quarter bathroom has to be boring. Dress it up with an exciting mirror, decorative light fixtures, and unique tiling.
If you are looking to get rid of wasted space in a master bathroom, or allow more space and utilities in a half-bath, the three-quarter bathroom could be for you. Attention to detail is what will make your bare-bones bathroom shine with style.
Answer these questions to help map out your three-quarter bathroom remodel:
Is this your primary bathroom?
How old are the people using the bathroom? How many people are using the bathroom?
Do they have physical limitations/special requirements?
Is this bathroom located away from main traffic (the basement or upstairs) or is it on the main floor?
Do you want your bathroom remodel to cover just basic activities, or be a relaxing retreat?
What colors, materials, and finishes do you prefer? What's your style?
Features It's easy to add interest and comfort to a three-quarter bathroom remodel with features like a rain or handheld shower.
Medicine Cabinets are now being made deeper and include electrical outlets so that you don't have to constantly disconnect your hair dryer to store it, thus saving space, time, and effort.
Natural light The best way to open up a small bathroom remodel space is to include large windows and skylights, allowing natural light to flood and illuminate the space without having to worry if your neighbors can see you.
Layout and Extras Although it's a small space, there are layout options that you can choose so that the toilet is not the first thing you see upon arrival.Veneer cabinets are a new sleek trend that land somewhere between traditional and modern and picture-frame mirrors are a beautiful addition to add visual interest to your three-quarter bathroom remodel.
Explore your three-quarter bathroom remodel options with Cornerstone Builders of Southwest Florida to determine the best option for you. Contact us here today!