Large Kitchen Remodels; Details, Details…
May 25, 2015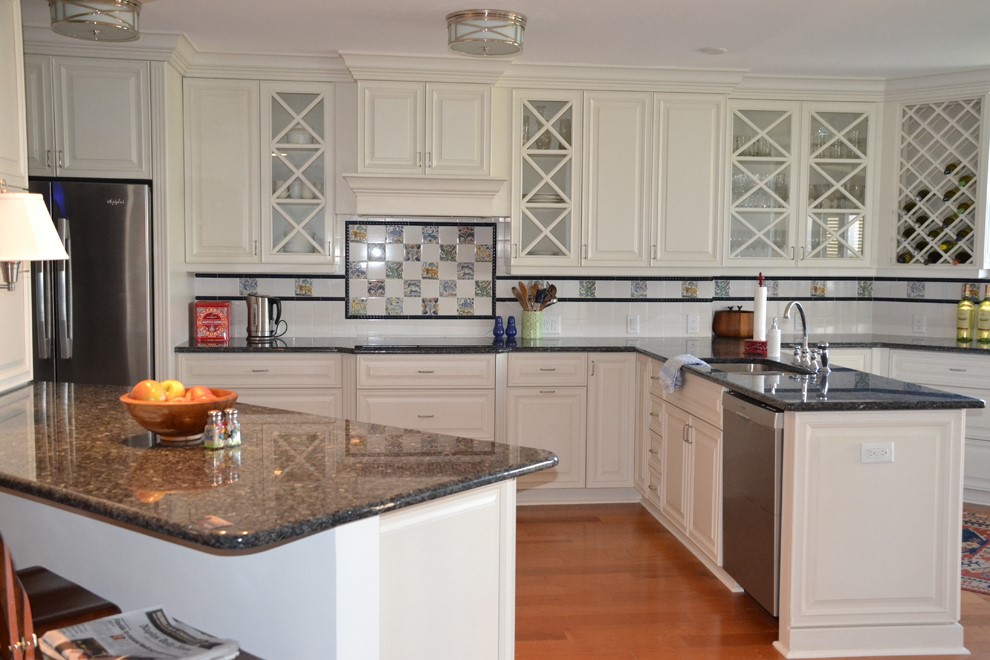 We agree with HGTV that large, multipurpose kitchen remodels require a lot of attention to detail in order to correctly plan and install them.
Here's why:
Larger kitchens have more nooks and crannies, and usually require more appliances to fuel whatever activities are bound to happen.
A larger kitchen remodel is typically going to be filled with more appliances. Extra appliances like double ovens, warming drawers, swing-out pot filler faucets, extra dishwashers, wine chillers and specialty refrigerators are among the many possibilities for your kitchen remodel.
Forget living rooms…kitchens are the new place to gather and relax.
These days, our families spend so much time in the kitchen that flat-screen TVs are starting to become common. They can be framed or built into the cabinets. Kitchen islands can be used as a buffet-serving center or general cooking centers.
More technologically advanced appliances sometimes require more advanced planning.
More high-tech appliances are available today, and can cause some extra planning to install and hookup. We're also seeing a lot of wood paneling on fridges and dishwashers, requiring precise measurements so that all pieces fit seamlessly.
Installation is not always the same. Pay attention to your specific appliance models and specifications.
It's important to plan for electrical and plumbing. Make sure your kitchen remodel professional is precise when it comes to appliance specifications and utility hookups, so that your budget plan remains accurate. Electrical outlets should be present every 24 inches. Different models of different appliances can range greatly in installation cost.
If you're going to have all that space, you might as well make your kitchen remodel one of a kind.
Granite and other natural stone countertops have been popular for some time now but there are many other choices like treated concrete and even pewter. From an industrial influence, stainless steel counters and even cabinets are rising in popularity due to their sleek modern style. Stand out with beautiful backsplashes and granite inlays.
Trust Cornerstone Builders of Southwest Florida to pay attention to the smallest details of your kitchen remodel, no matter how large. Contact us here today!