Your Kitchen Island Addition; Storage
May 22, 2015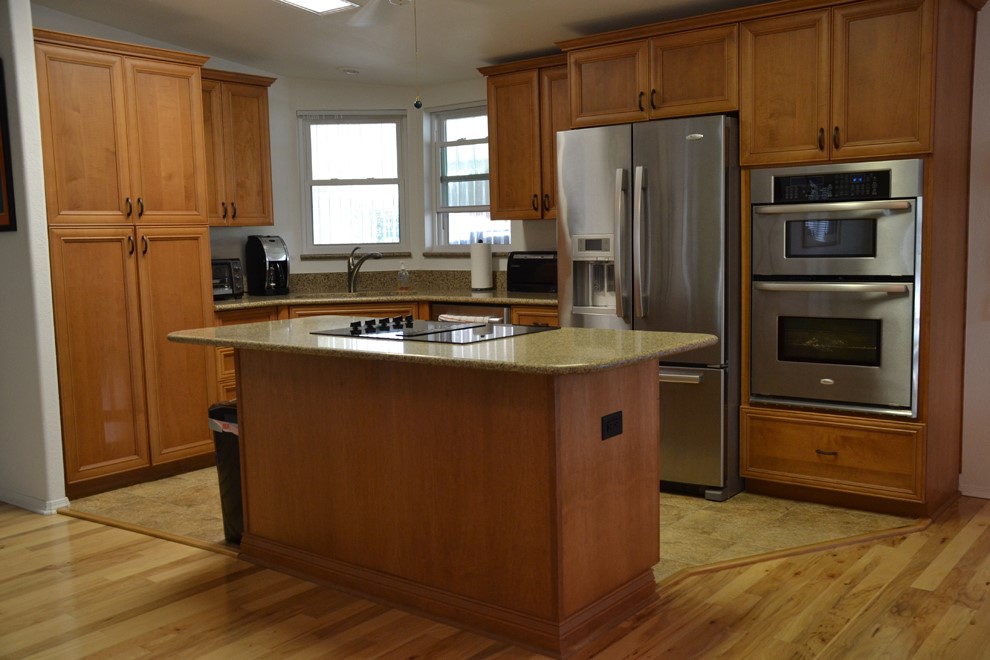 Additional space is one of the greatest benefits of a kitchen island addition. Your island can feature both a public and a preparation side. The public side can utilize shallow cabinets that are installed back to back with deeper cabinets that are accessed on the preparation side to keep items like utensils, napkins, platters, and cutlery in reach.
What are you using your kitchen island addition for? If it's a bar–think about your storage in those terms—you'll need cabinet dimensions that fit different heights of glasses and you might even want to incorporate a wine rack. The island will be isolated, of course, so you want to make sure that you have everything that you need for your kitchen island addition's purpose right there in the island itself.
If your island is for cooking, a spice rack, as well as proper storage for pots and pans, needs to be incorporated. Hanging storage is of course a good alternative…but it can block the view from your kitchen island addition, and get in the way of the separation between the preparation side and the dining side. You may want to interact with whoever is on the other side! If you have a cooktop, there will be space underneath that's perfect for pots and pans.
If you are using your kitchen island addition mainly for preparation, make sure there is enough space for all small appliances like mixers, crock pots, and food processors, as well as utensils like cooking knives. Pop-ups are platforms that swing out of the door in the island, allowing easy access to garbage bins. Speaking of garbage, a clean-up island should have space for detergent, brushes, cleaners, and towels.
If you're planning on incorporating large appliances in your kitchen island addition, like a sink, oven, or dishwasher, this will take away from some of the storage that would otherwise be there. Even cooktops and downdraft fans can take up space due to the machinery that needs to be stored underneath. But, you can use the ends of the island to make up for it. A lazy susan works great for the rounded end of an island and open shelving is always an option.
Explore your kitchen island addition options with Cornerstone Builders of Southwest Florida to determine the best option for you. Contact us here today!