Solve Multiple Problems with a Kitchen Island Addition
May 21, 2015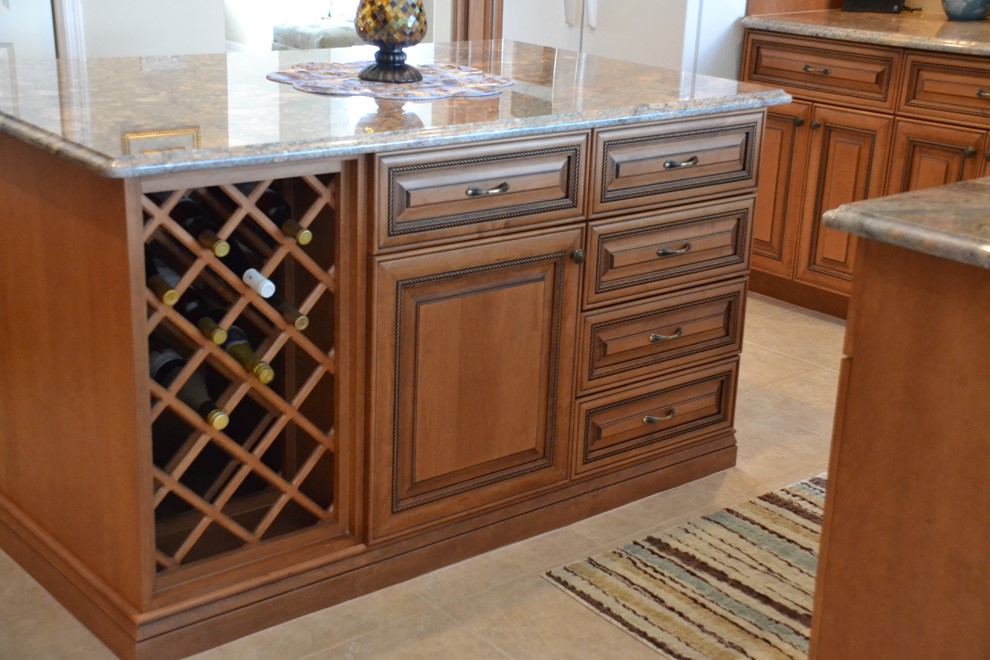 If your kitchen is lacking visual interest or usable space, a kitchen island addition could be the answer. We found a great guide to kitchen island bars on HGTV. With a variety of styles to choose from, a kitchen island addition is a great way to add counter and storage space to any size kitchen. You can even incorporate appliances into the design, like a flat cooktop. A small kitchen can double its seating potential with the simplest design. Whether a casual kitchen, or a state of the art masterpiece, there is a kitchen island design for every lifestyle and budget.
The first thing to determine is what style you're looking for. The most traditional kitchen island addition is the center island design offering a countertop with more space to prepare food, extra cabinet storage, and an additional dining/seating area.
If your kitchen is so small that you can't imagine taking any more floor space by adding a kitchen island addition, you should consider changing the space completely; is there a wall that you could stand to lose part of? That wall could be cut in half and a counter top added. Add seating and use it as a breakfast bar, or just a casual dining area. A small kitchen could particularly benefit from this style, having one side designated for preparation, and the other designated for actual dining.
Just make sure that whatever design you choose allows for practical traffic flow, and does not get in the way of any cabinets or pantry doors. Consider the doors of the island itself, which will allow for three to four times the storage space, but should be able open freely.
A kitchen island addition can also be used to break up a kitchen space. One side can be more for preparation. That side could have the sink, appliances, pots and pans, and utensils, while the other side is used for dining, and storing fine china and glassware on display.
Make the first step by calling Cornerstone Builders of Southwest Florida to determine the best kitchen island addition for you. Contact us here today!