Three Benefits of Custom Cabinets
Aug 23, 2018
Cabinets are much more than square or rectangular boxes with shelves, drawers, and doors. They serve as a focal point in any kitchen or bathroom and can tie together the entire look and feel of your bathroom or kitchen.
In addition, cabinets house many items from your favorite coffee mugs to your softest bath towels. Therefore, your cabinets should be sturdy and built to last with a design and color that best fits the personality and style of the homeowner.
While cabinets purchased from a store might be cheaper, they won't ever compete with the value of cabinets that are custom made. When you consider the benefits of custom cabinets, you'll understand why they outweigh the benefits of store-bought cabinets. Here are some benefits of choosing custom cabinetry for your next kitchen or bathroom remodel.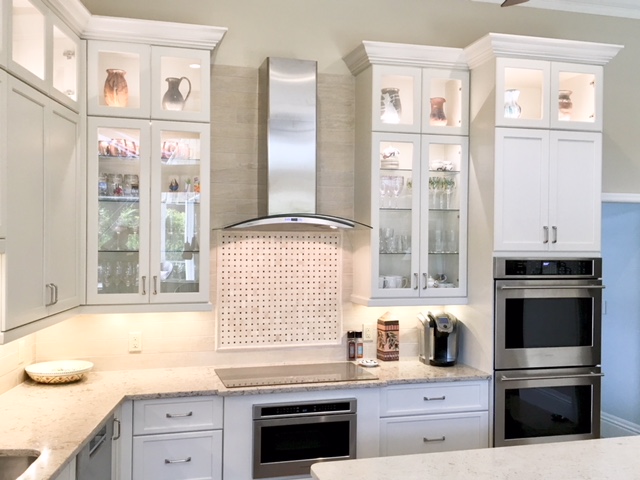 Durable – Built to Last
Custom cabinets, including those made by Cornerstone Builders, are built by hand by highly skilled craftsmen, not moved down a production assembly line. High-quality materials such as raw, beautiful hardwoods are often used for an end product that's not only functional, but is a stunning work of art, too. These quality materials, enable cabinets to last longer and sustain more weight. Furthermore, when assembling custom cabinetry, craftsmen make the entire cabinet out of the same material – not MDF or something else – there's no cutting corners.
Customization is Key
Sure, stock cabinetry includes numerous variations and combinations, but you are still limited by product availability and forced to choose a particular style and color. When remodeling your kitchen or bathroom using custom cabinetry, you have the opportunity to select wood style, finish, hardware right down to soft-close hinges and pull-out drawers. It's only once we have your personal customized decisions and design selections, that your custom cabinets are then made to order.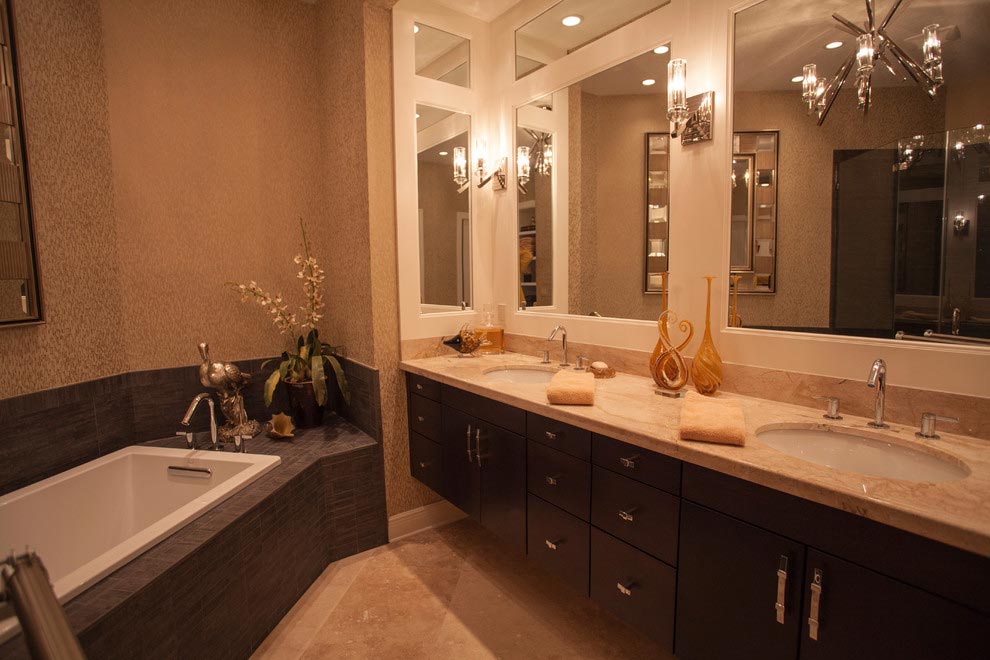 Storage That's Built to Fit
Whether it's the kitchen or bathroom, organization and storage space are key in every home. Custom cabinets naturally increase storage space given the ability to choose their size, height, and depth, as well as additional shelving and drawers. Custom cabinetry is also great for accommodating a room with an unusual layout or unconventional floor plan. They can be built for any size and space in order to make your remodel completely functional and usable, all while providing a fitted look.
In the end, custom cabinets give you the most value out of your kitchen or bathroom remodel. With the help of designers and skilled craftsmen to guide your decision-making and provide various options, custom cabinets will be sure to make your space a one-of-a-kind masterpiece and bring the remodel of your dreams to life.
If you're interested in custom cabinetry or a custom kitchen or bathroom remodel, contact us today or schedule a free in-home consultation.