Three Things to Consider When Planning Your Dream Kitchen
Aug 14, 2018
The kitchen is the heart of every home. Families gather there to craft recipes passed down through generations. It's where wine is served and sometimes spilled, where birthdays are celebrated, and where Sunday brunch is made. In order for it to be functional, it must fit the individual needs of the home.
It is essential to plan and envision how your kitchen will look before starting a renovation. In doing so, you will have the opportunity to add your own unique style to the aesthetics, however, a top priority should also be retaining practicality.
Here are three things to consider when planning your kitchen's remodel: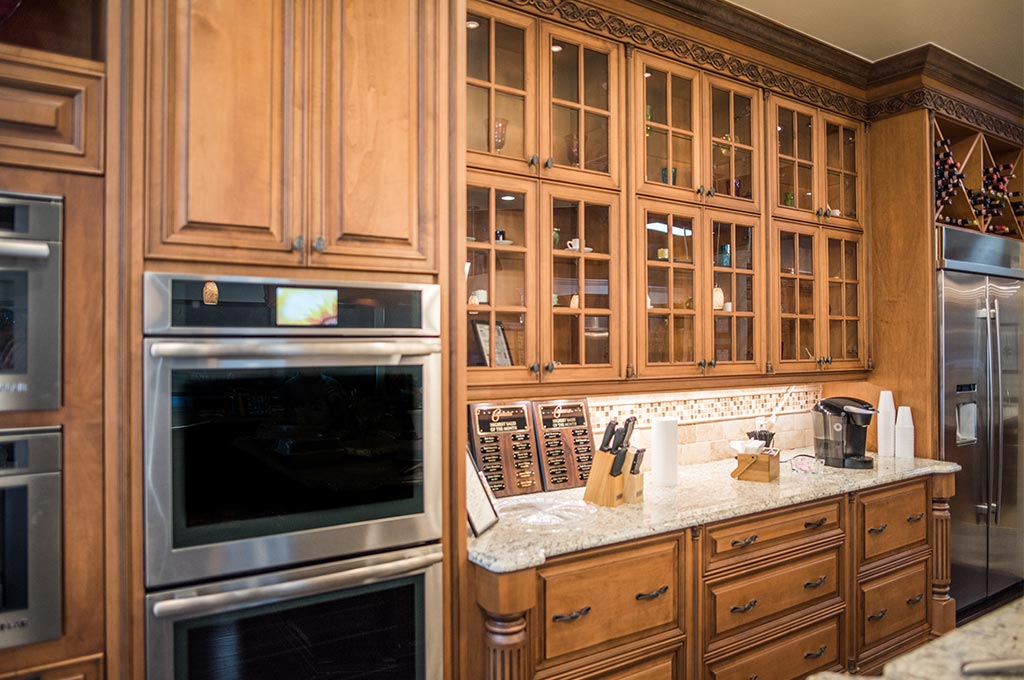 Ample Storage Space
Organization is key to a functional (and happy) kitchen. Custom cabinets can provide adequate space to store all sorts of kitchen utilities such as pots, pans, mugs, plates and so on, while also maintaining the overall aesthetic of the room. The color of the cabinets can be used to tie the entire space together or to incorporate accent colors – the choice is yours! Adding a kitchen island to the remodel plan is another option to consider when assuring plentiful storage. Islands are multi-purpose, serving as a focal point and the hub in any kitchen. However, islands can also provide additional storage with extra room for drawers and cabinets, as well as more counter space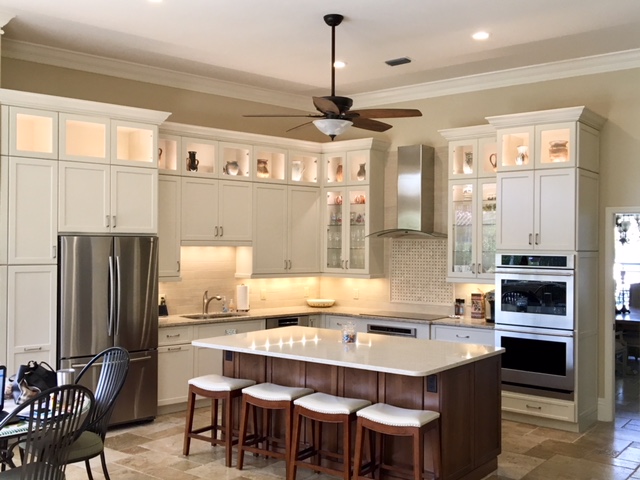 Durable and Easy to Clean Surfaces
Meal preparation can be a messy task, especially with the spills and splatters that happen along the way. For these reasons, you want to make sure you choose a durable surface that is also easy to clean. Consider the addition of granite countertops to your kitchen remodel. Not only is the stone stunning to look at, but it is durable, easy to clean, bacteria resistant, heat resistant, and even easily repairable! If you prefer a manufactured, eco-friendly stone, quartz is another beautiful option for your countertop surface. Since the material is non-porous, quartz is stain resistant and very low maintenance. Furthermore, quartz countertops are bacteria resistant and won't chip or crack easily.
Existing Layout
It's easy to become overwhelmed by the design details of your kitchen remodel, but it's important to take a step back and look at the big picture, too. Don't forget to consider the overall layout of your kitchen space. To help make the remodel process a little easier, think about keeping the current layout to avoid having to re-route ductwork, move gas lines, or add water lines. You also want to make sure that there is ample space to move about freely when preparing a meal or hosting a family gathering. Most importantly, don't neglect to make this remodel the kitchen of your dreams that perfectly fits all your needs and fulfills your every desire!
If you're ready to update your home with a kitchen remodel, contact us today to discuss your remodel project or schedule a free, in-home consultation.