Adventure in your Backyard: Outdoor Living in SWFL
Jun 16, 2017
Mainly known for its white, sandy beaches and clear blue water paired with unmatched real estate on the Gulf of Mexico, Southwest Florida is the epitome of paradise. From well-known attractions to the hidden gems around Naples, Marco Island and Fort Myers, there are many paths waiting to be explored. Whether you're a Florida native, seasonal resident, or one-time vacationer, you should adventure to enjoy these opportunities available right here in our backyard:
Fishing Charter: The distinct ecosystems surrounding the shores of Southwest Florida make fishing a spectacular experience on the Gulf. If you don't have a boat or haven't quite gotten the hang of catching ideal fish, don't worry. There are local fishing charters that specialize in aiding guests catch fish. Run into your storage closets and break out those fishing rods because fishermen and women of any level of expertise are welcome.
Sailing, Boating and Kayaking: Like hiring a fishing charter, you can sign up to go sailing with trained professionals! The Fort Myers area offers sailing trips just off the coast of our luxurious beaches. Are you a skilled seafarer all your own? Take your boat (or even kayaks) out for a cruise with the family or for an individual adventure. Consider exploring many of the nature preserves unique to the area to see wildlife in their natural habitats.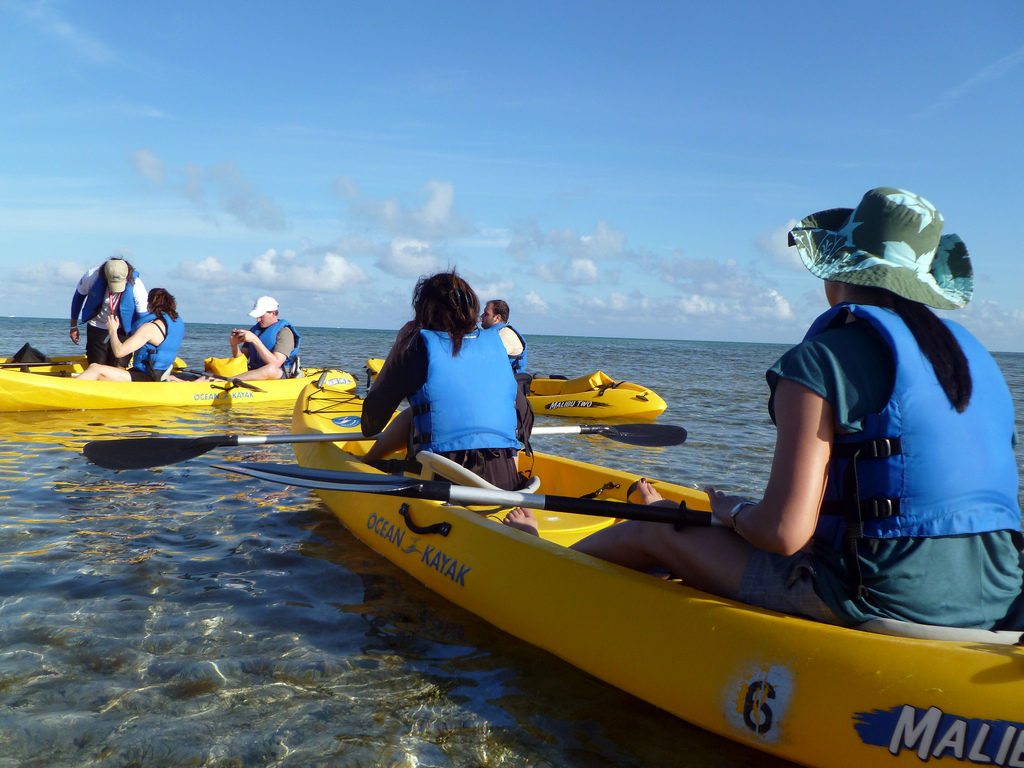 Golfing: What better way to enjoy the sunshine than a day out on the green? Proclaimed by many as the "Golf Capital of the World," Naples is home to more than 80 championship level courses*. Whether summer or winter, weather along the Gulf coast is typically sunny and warm year-round. Not a master-putter? Worry not, there are several family friendly putt-putt golf courses and driving ranges.
See the Everglades: Collier County is home to the Everglades National Park. There is a plethora of activities for individuals, groups or families to partake in. You can hike through the trails in the park. If you're feeling adventurous and willing to get dirty, you can slough slog through the marsh in the everglades with a guided tour that gives a closer look at the everglades. There's certainly no shortage of things to do in the everglades: canoeing, kayaking, fishing, camping, boating (air boating!), and more.
Barbecue: It's barbecue season! Wander into your backyard (literally!) and fire up the grill! Whip up some summertime snacks, invite the family or neighbors over and enjoy a gathering in the comfort of your home. Put that outdoor kitchen to use and impress your family and friends not only with the beauty of your home, but your cooking skills as well. For recipe ideas, click here.
While you can go alone, it's far better (and more fun) to adventure with friends. If you need assistance getting your home summer ready for guests, we've got you covered. Cornerstone Builders of Southwest Florida can help you create custom closets and storage for all your summertime items, upgrade your outdoor kitchen to add style and substance to any soiree, as well as create a bathroom fit to pamper guests after outdoor activities. Contact us today, and get ready to say, 'WOW!'