Storage Solutions for Tight Spaces
Jun 26, 2017
A lack of adequate storage can summon all sorts of headaches, especially if you loathe clutter. Alleviate the stress of cramming your belongings together by investing in smart, space-efficient storage areas. Beyond under the bed bins and storage ottomans, there are many clever ways to maximize your home's square footage, including:
Narrow pantry shelving
If your current pantry isn't sufficient, consider building a narrow pantry on wheels that can sit between your kitchen cabinets and appliances. The pantry can be easily pulled out of the thin space to provide easy-access to your non-perishables, spices, kitchen linens and other items. Ensure the pantry blends with your other cabinetry so it can be inconspicuous and cohesive.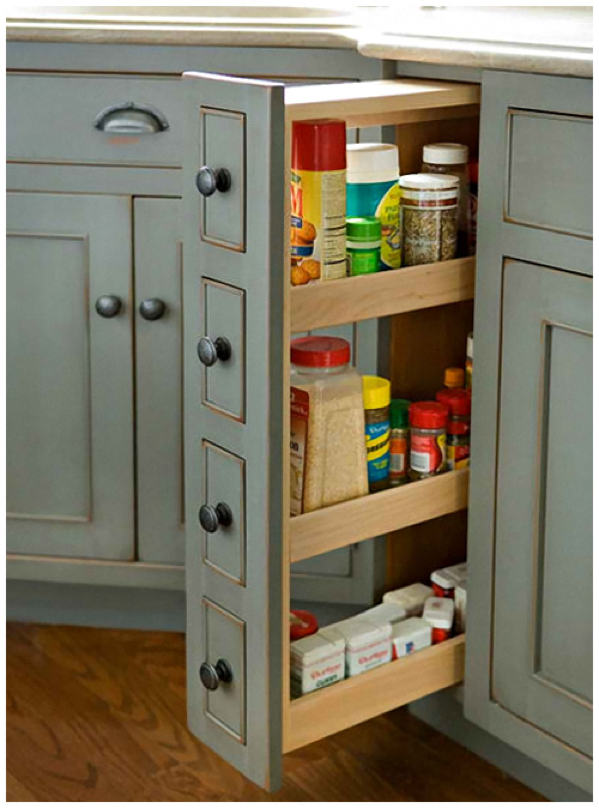 Countertop Storage
To create more storage space, consider adding shelving or stackable baskets that can hold more items in less square footage. Baskets can be placed anywhere (above cabinets, on shelves, under cabinets, etc.) and filled with anything that needs to be placed out of sight. Such storage can doubly function as an extension of your themed décor, so think outside of the box!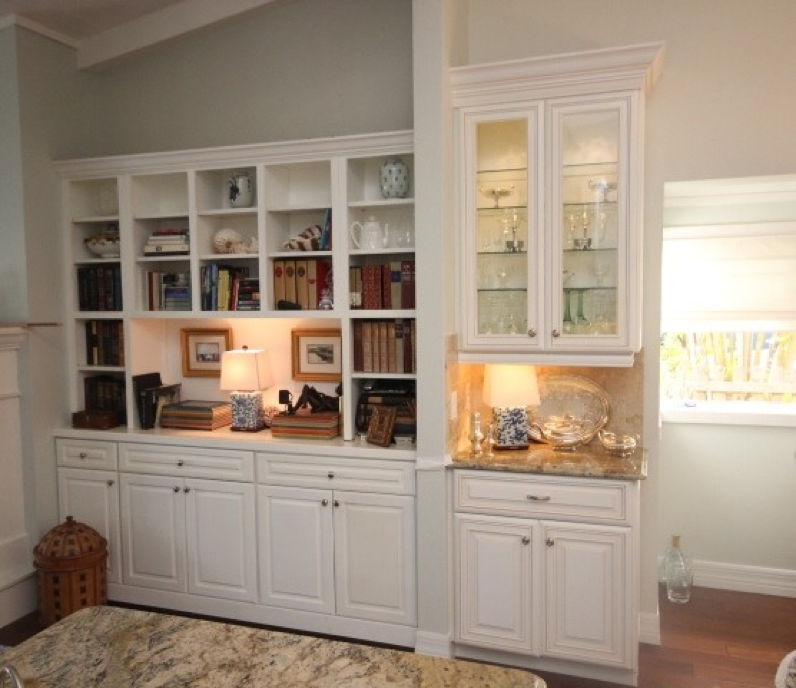 To leave less clutter on the countertops of the bathroom or the kitchen, install cabinets that are can serve as effortless storage for appliances. Keep in mind options for organization, including tiered slide-out trays and Lazy Susans (turntables) to capitalize on vertical space.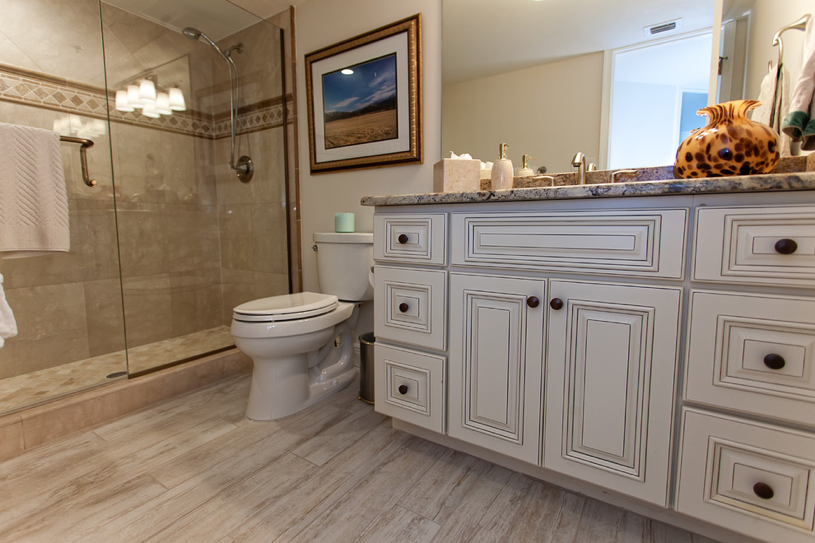 Kitchen Island Cabinetry
An island is well-known option for adding countertop space, but have you considered adding customized cabinets? Easily store plates, bowls and glassware in a deep dish drawer, or add a shelved drawer to stow away extra linens.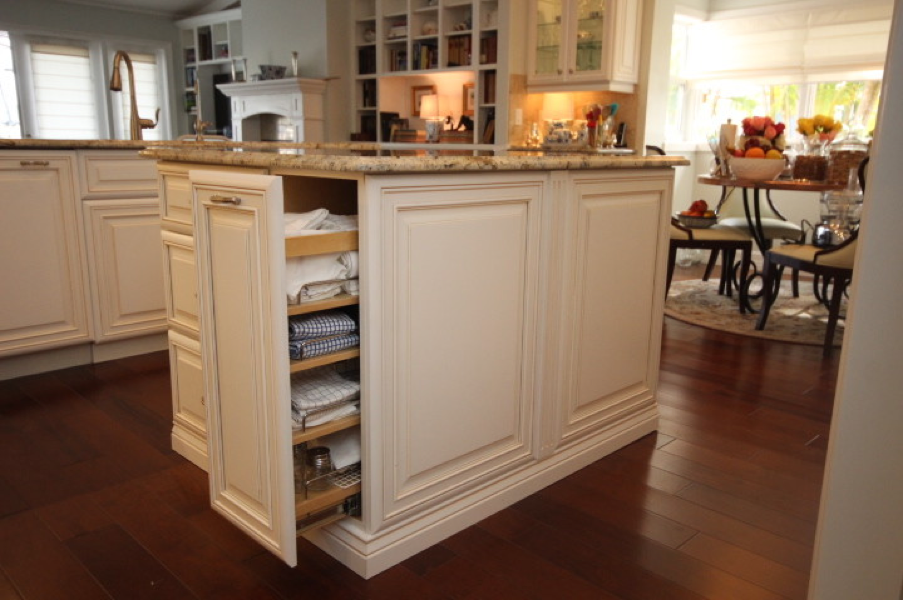 Stop living with clutter and frustration, and start enjoying life in your dream home. Let us create a storage solution masterpiece for you today! Contact us to get started on your custom creation with a complimentary in-home consultation.