Granite, Quartz and Solid-Surface Countertops: What's the Difference?
Mar 27, 2017
Considering swapping out your countertops? You may be browsing places like Pinterest and Houzz for ideas, or asking friends on Facebook and Instagram for their opinion. In your search, you've probably already seen a variety of surface materials, most likely quartz, granite or solid-surface material.
If you aren't a countertop guru and need help deciding which is best for your home, we're here to help. We have a vast inventory to select from, many of which you can view at your nearest showroom.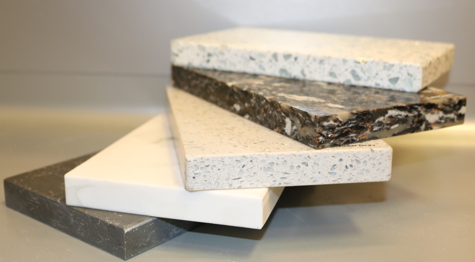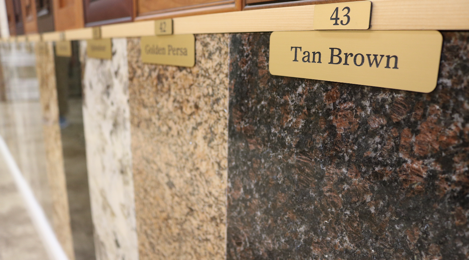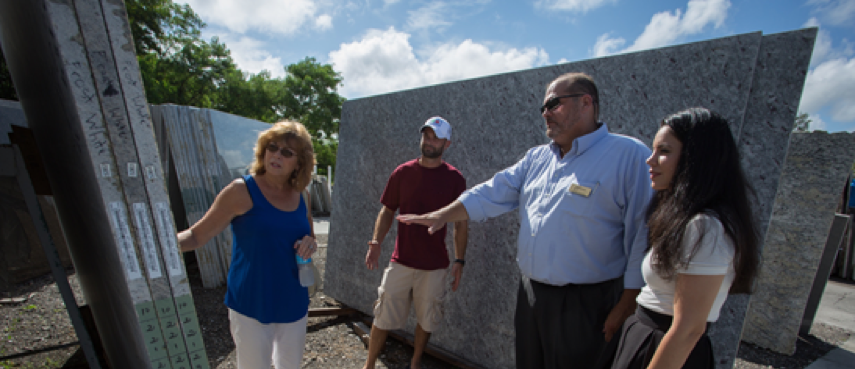 Granite
Granite is 100% natural stone quarried from within the earth with a highly polished finish. Every piece is naturally unique in color and pattern. Granite is not affected by heat and has been found to be one of the most bacteria resistant surfaces available. Granite is highly scratch resistant, and easily repairable – only requiring sealing once a year to prevent staining.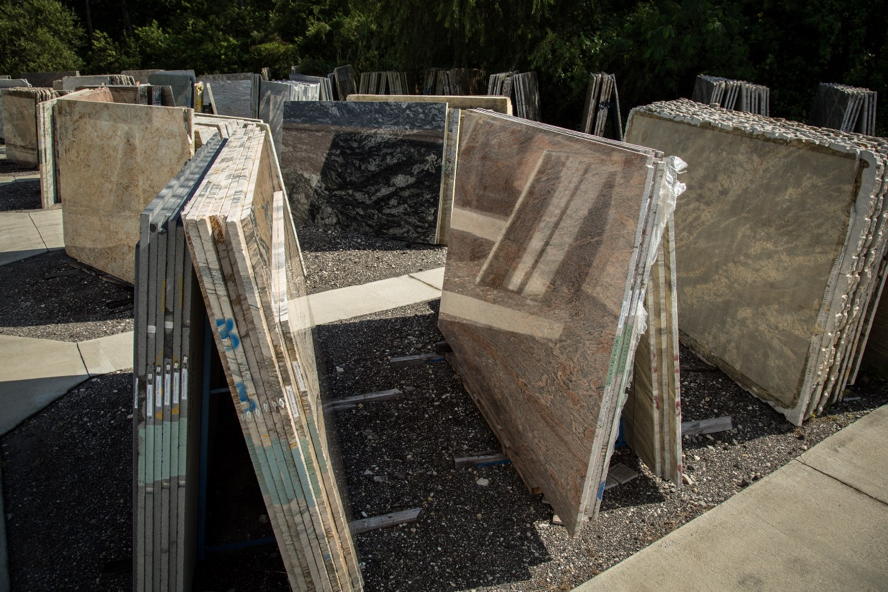 Quartz
Quartz is man-made consisting of 85-95% crushed quartz with a resin binder, polished finished with a consistent and uniform color and pattern. Quartz is affected by heat over 400° F, however it is nonporous so it doesn't harbor bacteria. Quartz is highly scratch resistant and does not require any routine maintenance.
Solid-Surface
Solid-Surface countertops are man-made from acrylic or polyester plastics, with a matte finish the color and pattern are consistent. Solid-Surface is susceptible to heat, so hot pans can warp, melt, crack or discolor the surface. Minor scratches can easily be sanded away, however deep scratches can harbor dirt and/or moisture.
If you're like most people you usually hear about quartz and granite, however all are viable options for your upcoming remodel. While making your decision, consider what is the right countertop type for your specific needs, lifestyle, home design, and budget.
Need more help picking the right countertop material for your home? Get inspired by viewing some of our granite and quartz materials, then call one of our expert designers today or schedule a free in-home estimate at (239) 332-3020.
View more granite samples here.