Remodeling After Water Damage
Dec 22, 2015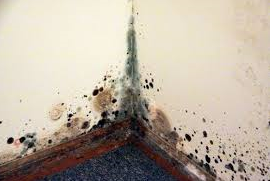 Southwest Florida is paradise, but paradise at times is wet. We have monsoon rains in the summer, hurricanes occasionally, a low water table and a landscape awash in ponds, lakes and the Gulf of Mexico. If your home has suffered water damage, no matter what the cause, you are looking at a long, trying and (sorry) expensive process to get it remodeled and back into shape.
Here are some things to know:
Your first call should be to our insurance company who will send out an insurance adjuster who will decide when to release funds for the cleanup and remodeling.
Call a disaster mitigation company to have any soaked furniture and carpet pulled up and industrial fans placed all over to begin to dry the place out. Don't hesitate here; every second things stay wet are seconds allowing for future damage by mold and excess moisture. Turn on the AC or open the windows. Do anything to get the moisture out. Insurance companies will also want HEPA [High-Efficiency Particulate Air] filters there for mold remediation and the disaster mitigation company will handle this.
Then call Cornerstone Builders or whatever remodeling company you want to come look at the damage. (If yours isn't the only home affected, say after a hurricane, be prepared for a wait. We get to people as quickly as we can and in the order in which they call us. One word of caution if you are calling several companies after a big storm– Such a weather event brings out the crooks, too. Be sure to check that any company you plan to have dealings with has a license and are insured.
Meet the remodelers on site (sad though it will be for you) and do a walk-through of your home so the remodelers can describe what needs to be done and can give you an informed estimate (which you should keep to show the insurance company.)
Have the property inspected for mold. This has to be done after the home has been dried out. Still you'll need samples taken from the remaining drywall and ceiling surfaces and tested at a lab to see if any black mold spores are still present. Such spores can grow inside of walls and really hurt your health.
Cool your heels. You don't want to start any remodeling until the report comes back and says no mold spores are present. This can take days or weeks, but there is no point starting your renovation only to have to halt it and rip more drywall out.
Once everything is dry, we can begin the remodeling project our professional designers discussed with you. If you have to live on the site while we remodel, we will put up dust barriers between our work zone and your living areas. We will close off all vents in the area being remodeling to avoid dust and paint fumes circulating through your home while we work.
Think about upgrades. Now is the time to install better lighting, replace ceilings and rethink flooring choices. Everything that has been severely water damaged will have to go in this renovation anyway, so make your moves now. But remember to set a budget (even though you may have to be a bit flexible with it as things proceed as more damage might be discovered).
Look over your insurance policy carefully and think about increasing it for your newly remodeled home. Things like replacing all the furniture in a room as well as drywall taping, sanding, painting and plastering—not to mention that electrical work—can add up. If this should ever happen again (God forbid), you want to be prepared and fully covered.
If water damage has damaged your home, please call us at Cornerstone Builders right away. We will come out and give you a free estimate of how much the remodeling project will cost you. We can be reached at 239-593-1112 or visit us. We are here to help.