Storage & Remodeling: Everything In Its Place
Jun 22, 2015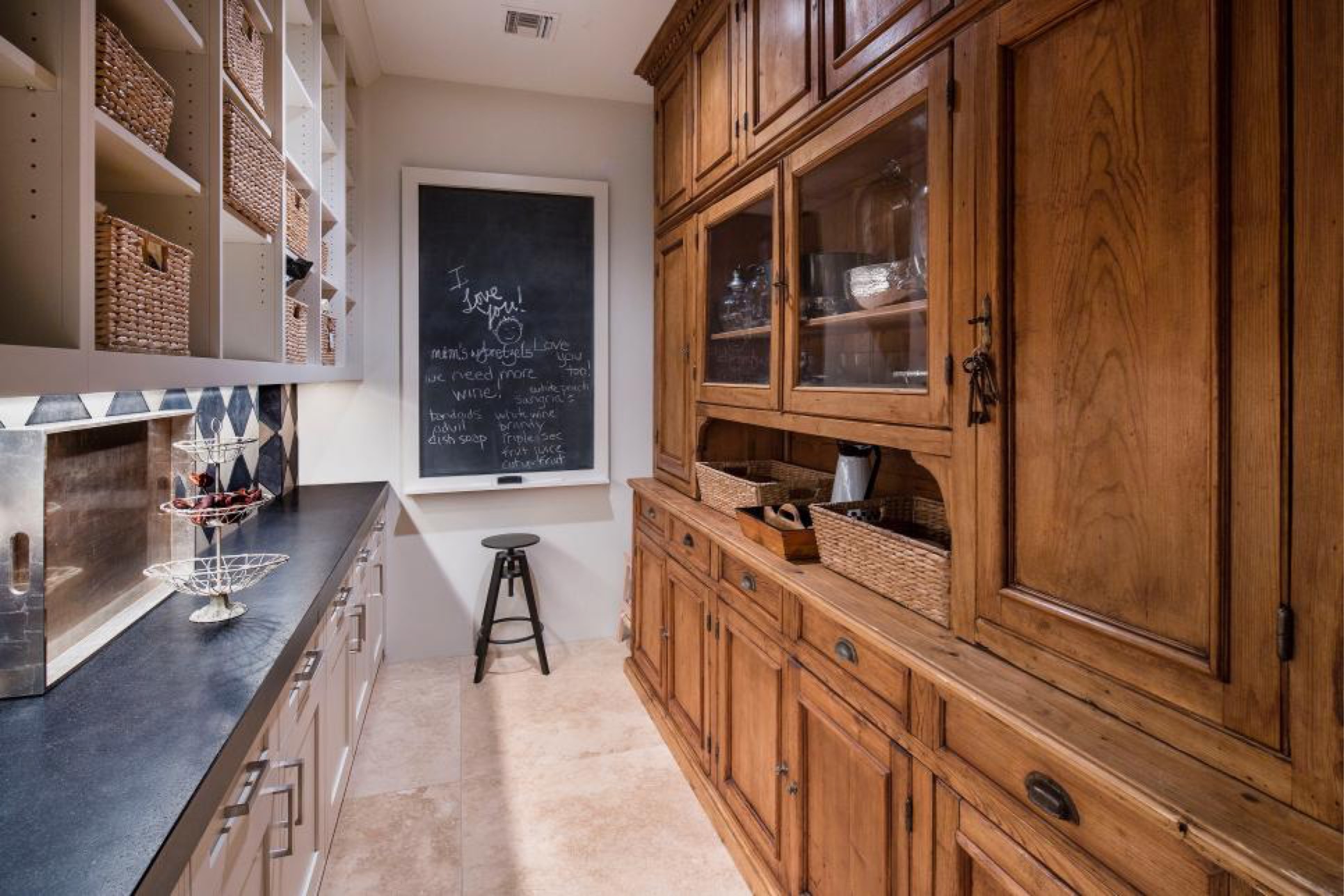 Remodeling not only gets rid of the old, it makes room for the new. So, if you are planning a kitchen remodel or a bathroom remodel rethink the storage situation and how you might best take advantage of all the new room you have.
Consider Function: Cookbooks need to be near the cook and those towels need someplace to dry. Remodeling is a great time to use a little imagination to craft solutions that are both practical and pretty. Clever storage makes lighter work for the chef and more convenience for the bather.
Use Lots Of Drawers: They are not just for silverware or old combs anymore. From produce to spices and jewelry to beauty products, what doesn't need to be seen, but does need to be ready at-hand, make drawers a great storage solution.. Also take advantage of what used to be considered dead space—like hollow columns—as handy storage space.
Go High Tech With Pantries And Closets: Everyone wants a big pantry or closet, but may not have the space to spare. Modular pull out shelves multiply the space and options, like stainless steel restaurant rack shelving (even for your clothes and shoes) that helps create a clean feel. The days of shelf paper and clearing the back of crumb-filled shelves are past.
Integrate Appliances: Dishwasher and refrigerators can be built-in to be flush with the cabinetry around them—not wasting one inch of useable space, even in the smallest kitchen. The appliances themselves can even do triple duty with the top compartment being the refrigerator, the middle the freezer, and the bottom a wine cooler. Or a small wine cooler (or soda cooler for the kids) can be a built-in appliance on its own, keeping a perfect temperature for your favorite vintage or lessening your energy bill from kids opening and closing the refrigerator constantly. Consider a built-in hairdryer and pull out magnifying mirror in the remodeled bath like an upscale hotel.
Make It Modular: Keeping everything in its place is easy when the remodeling means every item has its own cubicle. Open boxes can also show day-to-day dishes, making table-setting (and clean up) a breeze and, in the remodeled bath, making towels, linens and toiletries easy to find.
Dramatize Your Drawers: A little molding or trim makes storage feel customized. Make the drawers adjustable to serve your changing storage needs. A pull out just above a drawer can also serve as an extra cutting board or prep space or makeup table.
The creative designers at Cornerstone are delighted to work with you to make room for all your things (and all the things to come) with a complete remodeling of your kitchen or bathroom or a general remodeling of your whole house. There's a reason we are the #1 remodeling company in Southwest Florida. Please contact us today to get started with a free in-home consultation.