5 Ways to Brighten a Room
Apr 20, 2017
Who enjoys living in a cave? Anyone? While homeowners may not enjoy a dark, poorly illuminated abode, it is not uncommon for them to live with the standard lighting that's installed. Do you crave the comfort of a cozy, well-designed and lit home? We understand that sometimes the structure of living environment makes it difficult – rooms lack windows, outlets are not convenient, apartment space is limited, and budgets can be tight – but it is not impossible. Here are a few ways you can bring light into your home with little to no remodel time.
Switch out your lightbulbs for a different hue of light. Your traditional incandescent light provides a warmer, yellow look, but the intensity is not as strong as it could be. White light is brighter and can effortlessly illuminate a room without much natural lighting.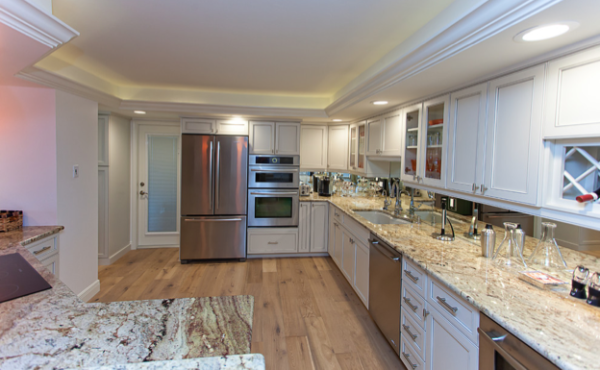 Stick to white. When your space lacks natural light, incorporate white paint, white furniture, white décor, white countertops, etc. White is a universal color which exemplifies a clean, bright, and chic home. Though you'll want to avoid using an abundance of dark colors, showcase your taste by adding other brightly-colored décor.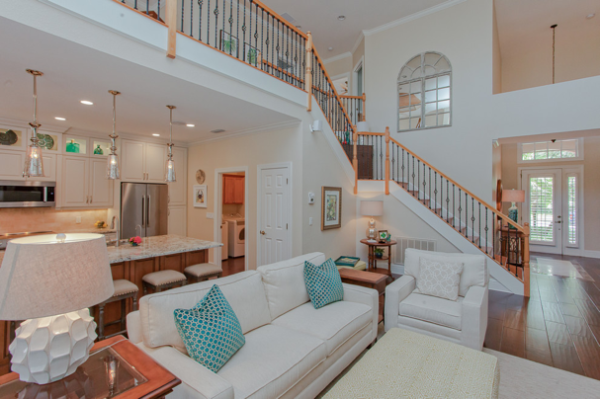 Focus on your fixtures. Step away from the mundane standard and try out a unique hanging fixture. Pendant lights, for example, come in a variety of sizes and materials and can double as an accent or statement piece. Many modern pendants are optimized to saving energy. Check out some other lighting styles in our kitchen photo gallery.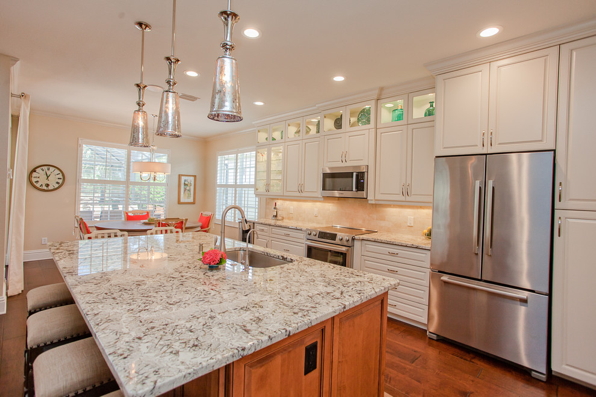 Install Mirrors. Use mirrors to reflect sunlight that is already shining into your home. Consider installing a wall-mounted mirror to make the most of your existing light. Depending on placement, they can even help make your space feel larger than it is!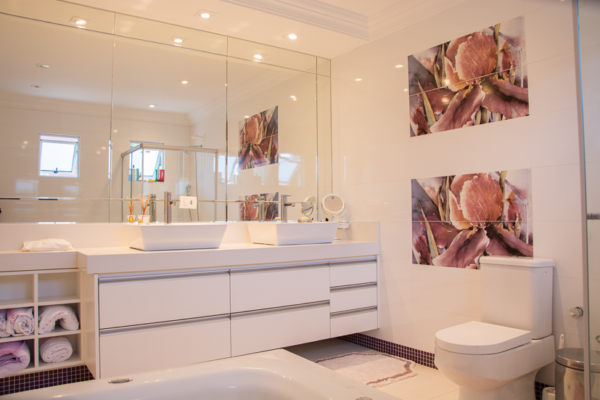 Install under cabinet lighting for subtle illumination in a windowless or poorly lit kitchen. Lights placed under your custom cabinets are not only functional for culinary tasks, but also help brighten the edges of the kitchen. Such lighting can also help lower energy costs if sometimes used in place of overhead lighting.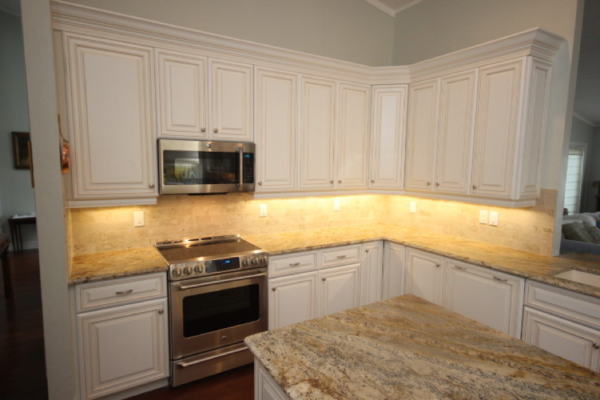 Living in a dark, dreary home is not ideal. Put these tips to use and make your abode brighter and more welcoming for guests and family. Have a bigger vision in mind? Contact us today for a free in-home consultation. Our Cornerstone Builders team members are happy and ready to help!